The only way is up in North Carolina
As the popularity of flexible working spreads across North Carolina, the Tar Heel state sees a boom in the region's modern coworking office spaces. The trend for flexible workspace in North Carolina grows at an unprecedented speed, coworking offices across the state are busy keeping up with demand.
Going digital makes things flexible
The working landscape is changing across North America. For years, the standard nine-to-six model has seen employees across the land punching in and out at the same times each day for their entire working lives. But, thanks to a rise in cloud-based computing systems and smartphones, more and more companies are offering flexible working arrangements as an alternative to the daily drill.
A study by group company IWG revealed that 80% of employees in the USA would choose a job that offered flexible working over a job that didn't. In North Carolina, the trend for flexible working is already steadily growing thanks to an influx of entrepreneurs and startup companies flocking to the state.
The best of business
The area has long been an innovative base for technology and business, a theme that caused Fox Business News to rename North Carolina the Silicon Valley of the South. It started back in 1959, when the Research Triangle Park (RTP), North America's largest technology and science park, opened, encompassing the cities of Raleigh, Durham and Chapel Hill. The park has since fostered hundreds of tech and scientific companies, including the second largest IBM operation in the world. It has grown even more over the past 60 years to take in Cary and Wake County and is ranked second on Forbes' annual list for Best Places for Business and Careers in 2018.
North Carolina's rich entrepreneurial seam is largely fuelled by the sheer abundance of resources here, including three top research universities – North Carolina State University, Duke University, and the University of North Carolina at Chapel Hill. Each offering their own entrepreneur programmes. Raleigh is home to more than 500 startup companies in sectors including software, media, design and life sciences, and many of these companies were born from flexible workspaces. The Dillon in Downtown's up-and-coming Warehouse District combines historic architecture with sleek, contemporary style. It's moments from Nash Square Park and numerous museums and galleries, plus there are plenty of bar and dining options within a few blocks.
Keeping up with the new way of work
As businesses start to reject the traditional working day in favour of flexible working, Spaces can step in by offering state-of-the-art offices in well-placed locations. As North Carolina has a growing need for good, well-positioned coworking space, Spaces is growing its network, with more properties opening up in Raleigh, Chapel Hill, Charlotte and Cary.
Due to growing demand for flexible workspace, Spaces has branched out in recent years and now offers more contemporary offices for its members across the state. In Cary, Spaces Centre Green is situated off Weston Parkway and just five miles from Raleigh-Durham International Airport. It's also yards from North Carolina's Greenway Trails, an open space with links to Umstead Park and Lake Crabtree.
The place to be
As North Carolina's most populated city, Charlotte offers several well-positioned coworking spaces. Spaces South End office complex has become a popular spot for like-minded entrepreneurs and growing businesses and attracts a mix of creative agencies and small to medium-sized companies.  Located on North Tryon Street, it's also well placed for the area's trendy restaurant and bar scene.
Over in Chapel Hill, in the centre of the state, Spaces Station at East 54 is a flexible office and co-working space just off the highway and close to the Finley Golf Course. It offers nearly 20,000 square feet of modern office space with some 323 co-working desks and attracts a mix of entrepreneurs and SMEs looking to grow their businesses.
Join a new way of working and see what Spaces can offer your up-and-coming business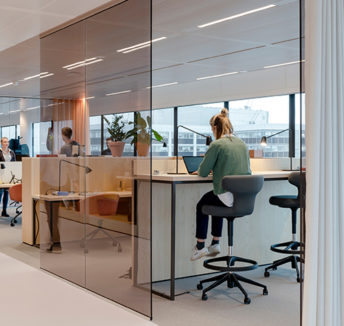 Read now

What's up Washington? We're expanding.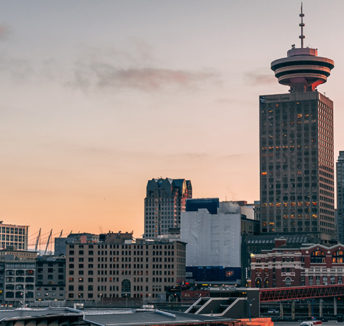 Read now

City Hopping from Vancouver to Montreal and Toronto