Speakap's Patrick van der Mijl is revolutionising our internal communications.
We had a chat with Speakap's Patrick van der Mijl, one of our speakers for Rotterdam Talks Tech: the Retail edition. Their app is the proof that what happens within a business matters just as much as  what we see on the outside. Speakap foresaw this and came up with a solid plan.
Can you tell us a bit about yourself and your business?
My name is Patrick van der Mijl and I'm one of the founders at Speakap, a social platform for internal communication. It offers professionals the same experience as it does for their personal social media, but within a secure and protected environment. The platform ensures better engagement, internal sharing of information, and the spread of company news. Over a short period of time, we welcomed wonderful new clients such as Rituals, de Bijenkorf and Pathé. Our mobile app and its push notifications supply for an essential demand in non-desk sectors such as retail and hospitality.
Non-desk employees often don't possess a company email address and they don't use a company computer, even though they also continuously help consumers in a face-to-face setting. These employees often consist of hourly and part-time workers, what complicates the challenges within internal communications even further. Internal communication within non-desk sectors is very important for creating internal engagement, which in turn is necessary for realizing optimal customer experience.
Can you give me a short background of how you got there?
In 2009, Speakap's co-founder and I worked in the retail sector, where we quickly noticed inefficient and ineffective means of communication. With the rise of smartphones and mobile Internet, we knew things had to change. We believed in a new, better form of internal communication. We started developing a platform and introduced it in various retail organizations. All internal communication could now be arranged online; information was available to all layers of the organization and accessible from any computer or smartphone. Speakap was born. The platform quickly started appealing to more and more companies and investors, and is currently being used by over 300 customers, and over 100.000 users.
How does your company fit into the retail industry?
Since we are focusing on companies with a lot of non-desk employees to improve the internal communication, the retail industry is a very logical and important target group for our business.
What are some of the industry related services that impress you the most?
New technologies reshape the industry in interesting and unexpected ways. We can't avoid Amazon these days. The website that once only sold books is now opening physical retail stores to reinvent the way physical retail works. An example is the automated Amazon Go convenience store, it's impressive!
How do you see the future of retail?
I think we're going to see more and more retailers cooperate with partners from the tech world. For example, the new partnership announced today between Wallmart and Google. It's their answer to the mutual threat both companies face from Amazon. Retailers that are incredibly agile at integrating new technologies will be the winners of tomorrow.
Which entrepreneur do you look to for inspiration?
• For me, Jeff Bezos is a true inspiration. His ability to keep control of the company's vision and long-term strategy, even as it grows, is very impressive.
• Gary Vaynerchuk, you either love him or hate him. Gary built his father's wine retail business from almost a zero to $45 million before starting his own marketing company. He now focuses on providing advice on topics such as social media and marketing in a new, sometimes provocative way.
How do you incorporate your own entrepreneurial experiences in your work?
Quality matters most. I always try to choose quality over quantity. It's a very simple rule that affects every part of our business. For example, we chose for a niche approach rather than the market as a whole. Because of this approach, the relevance to our audience and the quality of our interactions is far higher.
Another example; we don't just hire to fill up seats and to get more hands on deck, but we're always dedicated to make the right hires. In the long term, the better quality hire will be less likely to turn over, and provide more substantial benefits to our company and its customers.
What advice would you give others trying to succeed in your industry?
Surround yourself with a great team; it sounds like a cliché, but your team is one of the most important investments. A team that performs excellently, delivers high quality of service, and a great customer experience is a necessity for a company to grow. It's all about finding the right people.
Join us at Spaces Hofplein on September 14th for the full version of Patrick's story and more at Rotterdam Talks Tech. Don't forget to pre-order your tickets right here.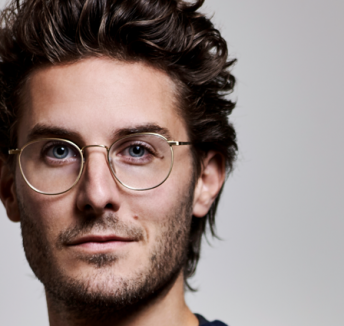 Read now

A closer look at Ace & Tate's Mark de Lange.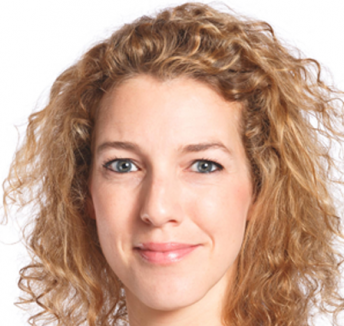 Read now

BLOOM provides all you need to make your business grow.