Spaces Spotlight on: Blue Prism, a booming Hong Kong business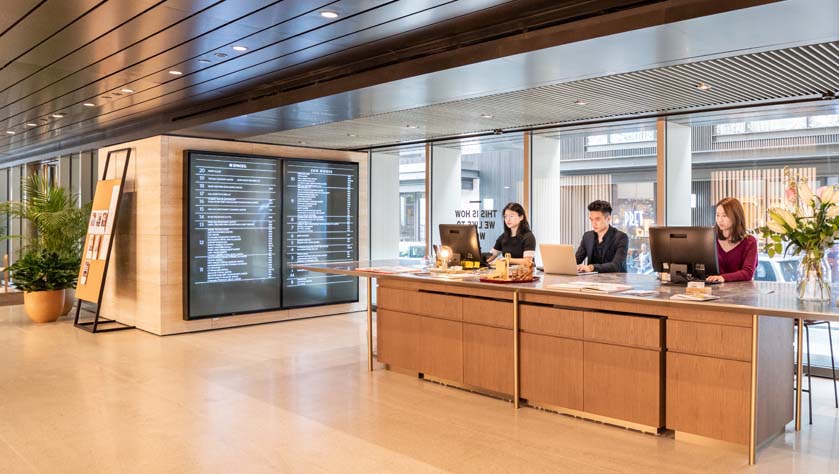 Blue Prism is a pioneering global Robotic Process Automation (RPA) intelligent software provider. Despite having over 1,600 employees across Europe, North America and APAC already, the company continues to expand, entering Hong Kong in June 2018. Expansion within the market is also growing rapidly, as the Hong Kong team started from a core 3-4 people team then grew to a team of 13 employees in less than a year. We had a closer look at Blue Prism Northern Asia, about their business, growth, and how Spaces came into the picture.
How did Blue Prism manage to achieve this accelerated growth?
Blue Prism started off their Hong Kong office search bearing in mind their vision to rapidly expand, which is why they had their eyes set on coworking spaces from the very beginning. For scale-ups like Blue Prism, coworking spaces offers a peace of mind for them to focus on business. Simply because they provide a full range of ready-to-use facilities. Settling in a fully managed workspace with high-speed Wi-Fi, receptionist services, access to meeting rooms and other workplace facilities (and great coffee!), the team could better focus on expanding business, rather than tackling the logistics of setting up a private office. Time-to-market is largely minimised, meaning that they could save on setup costs.
Victor Chong, VP – Blue Prism Northern Asia, was the first to join the Hong Kong team and led the search. It did not take the team long to decide on Spaces' then new location at Lee Garden Three. "Spaces offered the scalable solution with rental contracts ranging from 1-24 months, offering the full flexibility that's essential for fast-growing companies. Companies can also choose from a membership, dedicated desks and an office space, scaling up or down according to their changing needs."
For Blue Prism, expanding their business means that the team will have to engage in countless meetings, both internally and externally. By renting a private office with a manager's room, the team can utilise the extra room for internal meetings at any given time. When it comes to meetings with external guests, the team rents out Spaces' meeting rooms at the business club, which are well-equipped and designed delicately to facilitate efficient meetings.
In addition to physical facilities and support, however, Victor and his team was looking into something more: a perfectly designed space that matches their professional corporate identity. This, according to Victor, is where Spaces stood out.
Embracing style and professionalism
A lot of the coworking spaces on the market offer casual and relaxed atmospheres, but as a well-established global tech service provider, Blue Prism needed something more – professionalism. To Victor, style and professionalism can go hand-in-hand when it comes to office space. Victor believed that Spaces provides a "great balance between style and professionalism," fully encompassing the trendiness of coworking space and elegance of a thoughtfully-designed professional workspace. The minimalist design at Spaces Lee Garden Three composes an executive atmosphere, and the heavy use of natural wood and hand-picked art and furniture pieces bring back warmth to the space.
Victor and his colleagues enjoy hanging out in Spaces' Business Club. The common area is cozy, fashionable and yet practical. From coffee bar, designer sofas, phone booths, communal tables, 'think tanks' to meeting booths, thoughtful facilities are all around designed to meet different business needs. While creativity and innovation rock Blue Prism into its foundations, reliability and professionalism are what keep the company growing. Spaces views itself as a keen partner to a fast-growing companies like Blue Prism, providing the flexibility that matches their business needs, as well as a working environment that is in style, but also professional. Victor especially recommends Spaces to other tech companies or expanding startups, which are seeking for workspaces that are comfortable, but not overly casual.
Check out our other Hong Kong locations right here, and we'll just might meet you on the workfloor just like Blue Prism.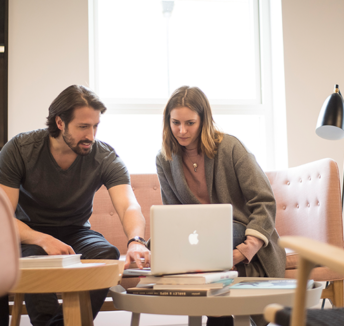 Read now

10 tips to not lose an employee in 10 days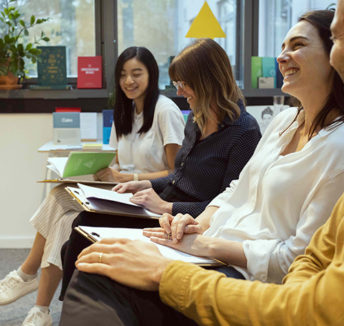 Read now

Let's break the stigma: it's Mental Health Month in Sydney