Spaces Amstel: Re-energising brick walls through creating flexible workspaces
Turning office space into something truly distinctive isn't easy to do. Especially when you're working with something that's essentially just four brick walls. That was our mission with Spaces Amstel and from where we're standing, that mission is accomplished. We had a chat with  Annelou de Groot,  IWG's Development Director for The Netherlands, about how we saw the building flourish thanks to a long-term lease and an injection of funds.
Team up and dream up
Looking at Spaces Amstel nowadays, you'd think it's always looked like this. In truth, it hasn't. Working in partnership with the landlord of The Cloud Amsterdam, we gave the commercial development a complete overhaul, transforming it into a business hub home to some of the world's biggest brands. It now features a stunning 5-storey atrium, complete with solar panels, gorgeous natural lighting, and an impressive entrance that has completely turned around people's perceptions of the 24000 square metre building.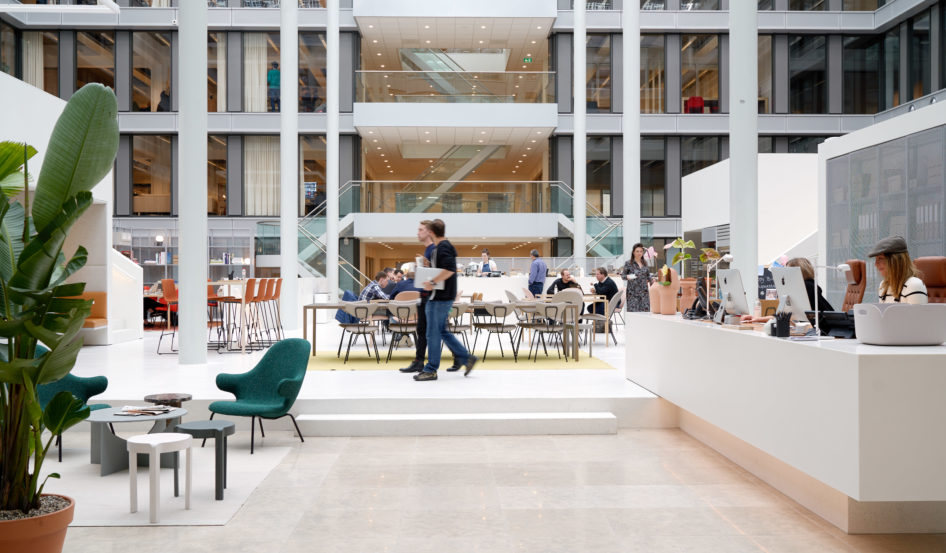 More than meets the eye
More than just the look and feel of the building, the commercial appeal had transformed with it. Leading to an influx of some of the biggest names in business, such as Google, Uber and Spotify.
"At the start, it was not what you'd call a fancy building and had overdue maintenance," says de Groot.
That's where the partnership proved essential, as it helped the landlord's space flourish due to the availability of budget and the long-term nature of the contract. Because it was pretty clear that Spaces would be there for a long time, the landlord could heavily invest in the building. This led to the instalment of sustainable materials, parking space, a stunning rooftop and a new facade. And of course the open-space atrium, the real heart of the building.
A touch of success
"We made a significant investment in the building by, among other things, syncing the fit-out of the atrium under the guidance of globally renowned architect Sevil Peach who designed the original Spaces coworking locations."
When Spaces moved in more value was added in the shape of service. The local team manages the building's reception area, the F&B area and ensures the availability of a business-boosting event calendar.
With Spaces, we also made sure there was a huge Business Club with plenty of workspaces for our members.  "Including six meeting rooms, a large event space, coworking spaces and connected areas", adds de Groot.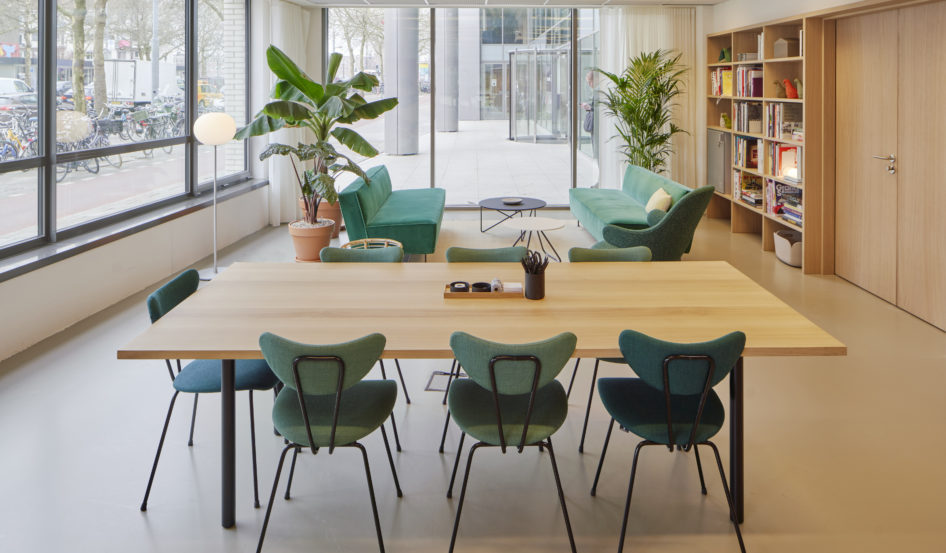 Rethinking the way we work
"It's fair to say that office environments have gone from being sterile, impersonal places to wellness-oriented community spaces.", something backed by data as well. Now, increasing numbers of businesses are incorporating flexible workspace into their strategy – with no signs of slowing down.  IWG's Global Workspace Survey found that 70% of employees are working out of the office at least once a week and around 11% works outside of their company's HQ all week.
"This isn't something that is the preserve of small or start-up businesses," de Groot notes. "The world's most successful companies including Etihad Airways, Diesel, GSK, Mastercard, Microsoft, Oracle and Uber are already adopting a flexible workspace approach."
It's no surprise that The Netherlands and the UK have been particularly fruitful for the flexible workspace market, as local legislation supports the concept. In short, employees with at least one year of service for a company with at least 10 employees are entitled by law to request for an increase or decrease of working hours, as well as for the ability to work externally. As far as we're concerned, Spaces Amstel is a perfect example of the workspace of the future.
Want to make Spaces Amstel your headquarters? You can. Check out what we have to offer right here.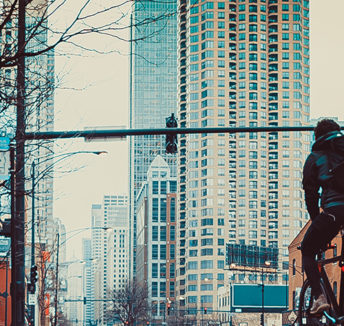 Read now

From Zero Waste Queen to Energy Vampire: how green-conscious are you?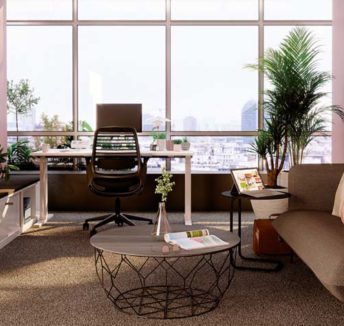 Read now

From cowork to private office: which workspace are you?