Why the 'short-stay office' is the workplace solution we need right now
With an uncertain business landscape ahead of us, many workers around the world still find themselves hesitant about whether they'd prefer to continue working from home or return to the office. However, meeting in the middle might prove to be the most sustainable solution for now.
Everything's hybrid nowadays
A hybrid approach to office-use can prove beneficial for businesses as they uncover how the landscape is set to evolve. Hybrid meaning a middle ground, where employees come to the office only when it's absolutely essential to have facetime with colleagues or management, and the rest of the work is done from home or remotely.
This workstyle is looking to replace the standard 9-5 on a global level, as businesses are fast learning the benefits of working remotely, distributing their workforce in the process.
#winning
Rather than having a single, large headquarters, the head office is made lean – allowing for lower real estate costs. And because there are only a limited number of desks available each day, the part of the organisation's workforce that doesn't have to be in the office on a specific day is given a choice: work from home, or choose for a professional, short-stay work environment devoid of distractions and background noise. It's a win-win situation either way.
What Spaces can offer
With access to IWG's entire network of thousands of locations worldwide, including many of the 'drop-in' variety, Spaces is leading the way in short-stay office space.
By booking via the Spaces app, leaders and their teams can book meeting rooms, day offices, coworking spaces and business lounges by the hour or the day, without the need to sign up to a monthly contract.
And businesses can gain more than just a place to work, with the app also enabling users to book accompanying office services in order to enhance their business set-up. For example, Virtual Offices offer homeworkers and part-time office workers service options like mail management, a business phone line or address as well as giving them the option to come to the physical office to use meeting rooms or shared lounges.
James Allan is Head of Product for Enterprise Plan at IWG. "It takes flexspace to the extreme," he says. "This is about enabling individuals to work wherever they need to, whenever they want." For many businesses, this is more important now than ever.
Ready to get back to the office? To book a short-stay solution, check out our what we have to offer right here.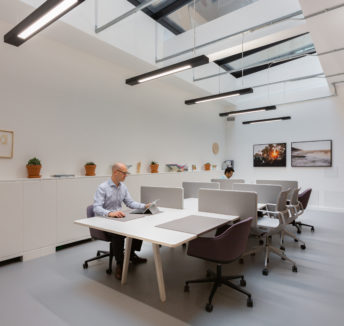 Read now

The Rise of Loneliness at Work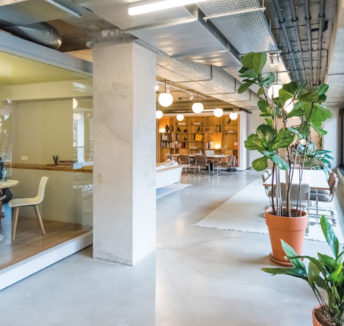 Read now

The best way to handle the return to the office