Meet Travel & Tech Entrepreneur Koen of Polarsteps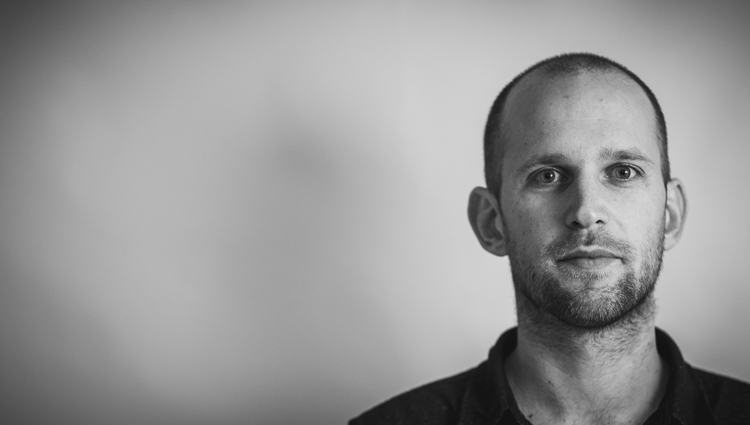 Meet Koen Droste, co-founder of travel app Polarsteps. Guest speaking at our next edition of Amsterdam Talks Tech, Koen shares his thoughts on the future of tech in the travel industry.
Spaces: Hi Koen, can you tell us about what you do? 
Koen: I'm co-founder and CEO of Polarsteps, an app that automatically tracks your route and places you've visited while you are travelling. It's enough to just carry your phone in your pocket or bag. Once connected to the internet, the app seamlessly transfers travel routes, key locations and photos to your personal Polarsteps page, where your route is plotted on a colorful world map that can be shared realtime with close friends and family or – coming soon – printed in a photo album. As of next year, we will also introduce travel planning features. Polarsteps should become the #1 app for multiple-destination travelers to plan, track and remember their trips.
Can you tell us about your background and how it lead you to where you are?

Ever since I was 16, I started creating websites. First it was a hobby. Then I started creating websites for companies in the area I grew up. After my studies, I decided to work for a corporation because I wanted to work on websites with more traffic and with greater budgets. I went to work for TMG, one of the largest publishers in the Netherlands. There I helped create Upcoming.nl which is basically the equivalent to Buzzfeed in the Netherlands. The platform grew from 0 to 2,5 million unique visitors per month within 2 years after launch, with a zero marketing budget. It was at this time that I got in touch with Niek about the idea of developing Polarsteps. TMG had a fund which invested in startups and the funding allowed us to move from an initial prototype to our first beta version that we launched last year. The beta version grew very rapidly and in March this year we raised a larger round of funding that allowed us to expand our team to 7 people and move into our own office.
What are some of the industry related apps and websites that impress you the most?
I'm very impressed by the progress that Google Maps has made over the past 2 years. The product is insanely strong in all its aspects – from UI to its Gmail integrations to the actual content and API. And they're innovating at a very rapid pace, every flight or hotel I book nowadays is instantly placed on my Maps. This is only the beginning though; I think we're going to see some amazing stuff within this app in the upcoming years.
How do you harness tech? What role do you see tech playing in your business?

To me, this question is the same as asking a carpenter what role a hammer plays in his business. As a travel startup, technology is our everyday tool. We're using technology as a means to solve a problem that we see for travelers, and we wouldn't exist without it.
What are your thoughts on the future of travel and tech? Which direction do you see it heading in?

I think the online travel experience is utterly broken. The average traveller visits around 30 websites while planning her trip. 30! It doesn't surprise me that paper guides such as Lonely Planet are still so popular. That's because people still like paper, but more importantly: there's just no app or platform out there yet that offers that all-in-one experience. It might take a few years, but I think that one of the next giants in travel will be the company that solves this problem with a product that brings travel planning – before and during a trip – into one unified experience.
What companies do you look to for inspiration?
It's a cliché, but I'm still amazed by the way that Apple is able to keep complex things simple.
What are your thoughts on the tech startup scene in Amsterdam?
We're not as involved in the "scene" as some other startups are. Primarily that is because we're just very busy building our product. The reason why we are located in Amsterdam is because of the great availability of talent here. I think Amsterdam is a great place to start a tech company.
What advice would you give to people aiming to integrate tech as a central component in their business?
I think in tech, the quality of your team is the prime predictor of your outcome. This means that if you want to be successful in tech, you have to hire the best people. And in order to be able to hire the best people, you have to truly understand what they want and create the best circumstances for them to flourish. Many traditional companies trying to integrate tech into their core business underestimate this.
How did your startup and get into the travel & tech industry?
We actually started a travel startup without knowing anything about the travel industry. We're just a bunch of passionate travelers that are trying to build a product we wanted ourselves. Before heading off to a transatlantic sailing trip a few years ago, my co-founder Niek created a little app which enabled him to log and share his route (via satellite phone) with friends and family at home. During his trip, he got a ton of positive feedback from fellow travelers, who loved the approach of telling their travel story on a stunning map and sharing it real-time with their loved ones at home. This is why we decided to further develop it into an app for all travelers that helps them to automatically track and share their adventures in a nice and easy way.
What advice would you give others trying to crack this industry?
We're still in the process of trying to crack it ourselves, so I wouldn't want to pretend having this wisdom available yet. What we have discovered on our journey so far though, is the importance of a lovable product and company. With my previous startup Upcoming.nl, as well as with Polarsteps, I've never spent a single euro on marketing. Polarsteps grows because travelers like our app and company, and share our story will other travellers. I strongly believe that is the best way to grow.
Thanks, Koen. See you on the 22nd of September!
Amsterdam Talks Tech – The Travel Edition
On the 22nd of September 2016 we organize the next edition of Amsterdam Talks Tech. Join us for a night of inspiring talks, videos and disruptiveness. Check all speakers and get your tickets.
Read now

Sleep More, Increase Your Productivity.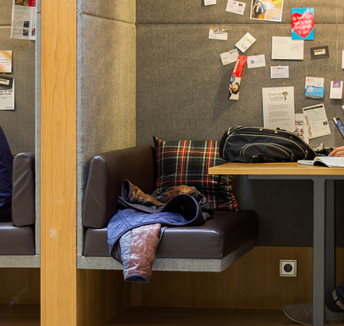 Read now

Music For Concentration and Focus