Meet TEDXAmsterdam Operations Director Anne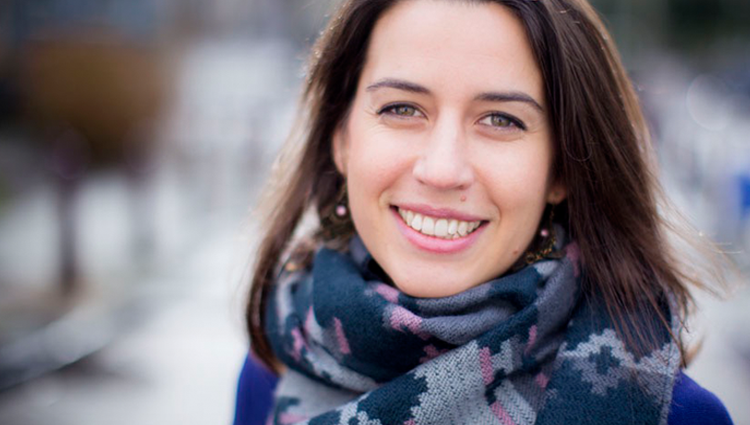 Meet Spaces member and TEDxAmsterdam Operational Director, Anne. This Thursday, 27th November, TEDx will be asking some of the biggest questions of our age. In the run up to the big event, Anne tells us about the importance of "ideas worth sharing", and offers some of her most inspirational moments working for this organisation.
Hi Anne, can you tell us about TEDxAmsterdam?
TEDx originally came to life in 1984 during a four day conference about technology, entertainment and design, but since then, the TED Talks have evolved to cover a broader range of topics. The annual TED conference invites the great thinkers and doers of our time to share their ideas and inspire us. The prerequisites are; out-of-the-box thinking and a short talk of eighteen minutes or less. All of our TED talks are available to stream online.
It  can be described as a one day sabbatical: An ambitious event with a rebellious character which encourages and rewards experimentation, innovation and inspiration. Attendees and individuals or groups following the live stream on our website and at Spaces see and hear things they normally wouldn't.
Tell us about this edition's theme "Big Questions". 
This year's theme, Big Questions, is especially important now. There has never been a time when so much information is available so easily and so quickly. Big Questions is really about this age, when information makes us more aware of our affect on our world. It's about the big questions we ask ourselves about life; the questions we need to ask as society in the wake of technological and scientific advances; the questions we need to ask in order to make better decisions for all of us.
What kinds of "Big Questions" will be asked?
Some of the questions we'll be asking are about the unique aspects of humans, such as "Why do only humans weep?" and "What is the relationship between angst and freedom?", while others will focus on language as communication -"The power of Huh?" as well as scientific focus on whether or not we can make quantum technology work.  And of course much more.
What's important about TEDxAmsterdam as an organisation?
TEDxAmsterdam is a volunteer organisation, of which the volunteers and its partners truly believe in the messages of "Ideas worth spreading and doing" and therefore bring people together to share a TED-like experience in Amsterdam.
What is your role within the organisation?
At TEDxAmsterdam I am Operational Director and work with the TEDxAmsterdam Foundation and Team Leads to ensure we have the best possible event. In total TEDxAmsterdam consists of 13 teams reaching to about 200 volunteers on the day who contribute to making this event a success.
What's the best thing about working for TEDxAmsterdam?
I get to be part of a team that continuously innovates and experiments and thinks outside of the box. I like to be challenged and this is definitely a place where that happens. Also the people you meet like speakers and partners are amazing and inspirational.
What is the most inspirational idea you have experience in your time at TEDxAmsterdam and how did this change the way you think?
Being involved since the first edition, I have many speakers and talks that have effected me, usually they are a personal story exploring how we as individuals can affect change or be so resilient if we are true to ourselves. When I first got involved in TEDx, it was talks like Strandbeesten by Theo Jansen (I met him through TEdxAmsterdam and even saw the animals live on the beach) and TEDxAmsterdam's Wubbo Ockels that I found really interesting and encouraged me to think outside of my comfort zone, as they talked about things I could not even dream of. I believe that helps extend your mind when thinking in possibilities rather than limitations.
What do you see as the best thing to have come out of TEDxAmsterdam? 
We aim to be a platform for national ideas and believe that they are worth spreading. We invite international speakers to inspire us, but also function as a launching platform for Dutch ideas and individuals.
We are also an inspiring team with volunteers, where expats get in touch with the Dutch, but also were are volunteers can find likeminded people, which has led to friendships, but also job changes and a platform to test their ideas. For instance one of our volunteers Elise Bres, had a vision of a programme booklet which executed and it ended up winning a Design prize in 2009.
What is your Big Question?
What can we do today to make a difference tomorrow?
Great, thanks Anne. 
You can find Anne typing away in the Spaces Vijzelstraat business club. If you are interested in connecting with Anne, send her an email here. 
Read now

Meet the App Man Humanising Technology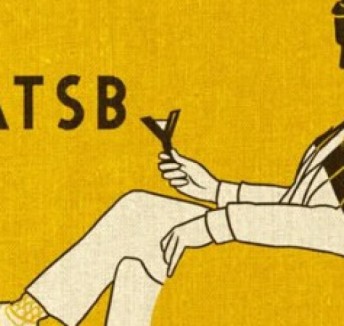 Read now

How to Party Like Jay Gatsby this Christmas