The Catalyst for Change: We Talk to Startup Fest Europe's Jim Stolze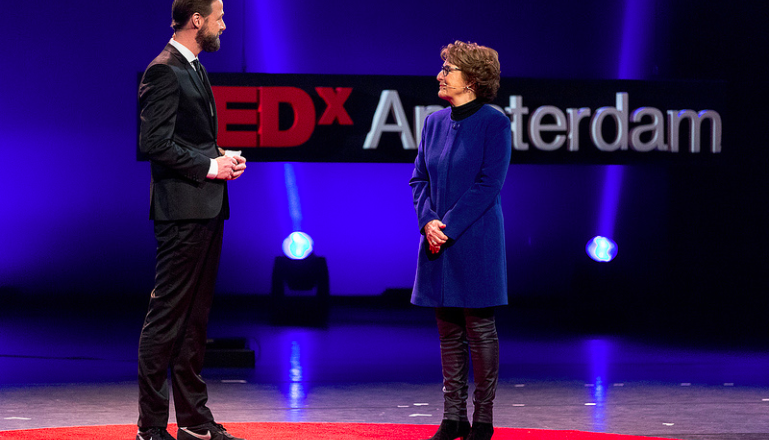 In just a few days time, Startup Fest Europe will officially begin. The Netherlands will become centre stage of the world's startup scene with incredible speakers, thinkers and leaders coming together to share their ideas. We talk to one of the key organisers, Jim Stolze.
Spaces: Hi Jim, can you tell us a about your background? how it has lead to you pioneering Startup Fest Europe?
Jim: I think it all started when I introduced the TEDx format in Amsterdam. It really changed my life and it changed the way I look at events. Because events as such aren't that important, but it's having an event that puts people into an action mode because it gives them a sense of urgency, that's important. So for me events are just an excuse to get a bunch of remarkable people in one room and let them create new things.
How has your work with TEDx lead to you pioneering Startup Fest Europe?
Well the same applies to Startup Fest; we're not organising this because we want to organise events. What we want is to bring the right people together to help startups grow faster.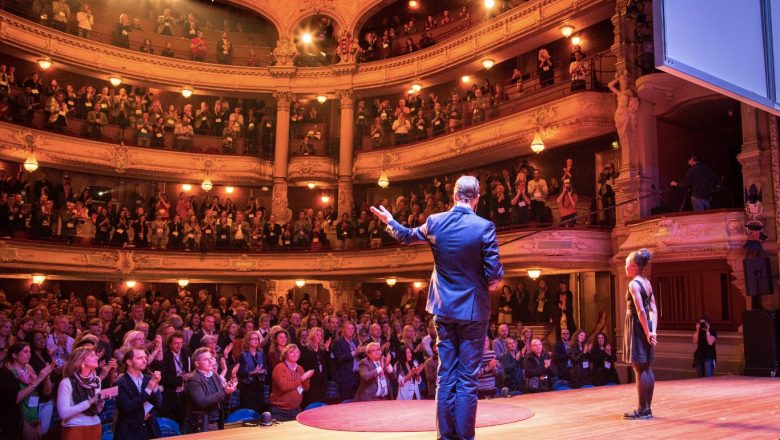 So when Neelie Kroes and Prince Constantijn shared there wish for a big startup event with me it triggered something in my brain to think that everything I've learned with TEDx could be applied to helping startups grow faster. This is why Startup Fest is now a family of more than 32 events instead of just 1 centralised event.
So it's really a platform to bring together different people with different talents to form unlikely connections. Is this matchmaking element also the idea behind it?
Oh yeah, and that is exactly where you discover the power of local. For us the Water Tech Fest in Leeuwarden is just as important as the Construction Hackathon in Oss or the Energy Fest in Amsterdam. We challenged the regional hubs of the startup delta. We said listen, we promise you that the eyes of the world will be watching Startup Fest, but what are you going to do with this momentum?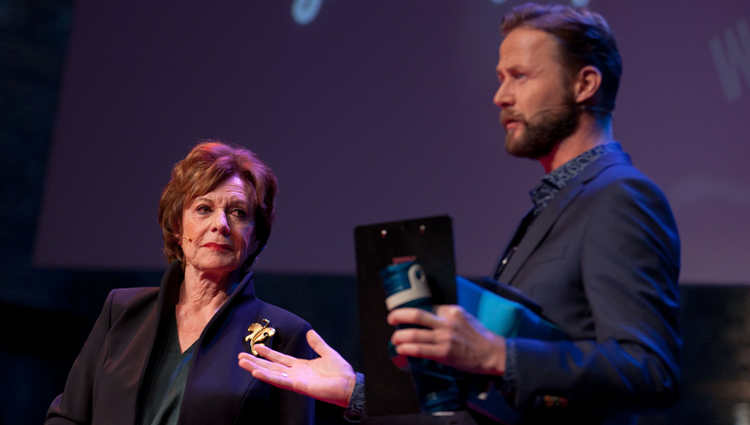 Many of them were completely inspired and saw this as an opportunity to organise an event, not just for their local startup community, but to adopt a theme. For example Twente is famous for its nano technology, it's really high tech, so they're organising an event called The Future of High Tech, and I promise you that every student at a European technical university will want to be there. Because that's where the magic happens.
Even Chris Anderson, world renown author and entrepreneur, is coming to Twente. He's not a keynote speaker in Amsterdam, no. He says, "I wanna be with  these high tech people". So we're happy to fly him in and drive him to  Enschede and it's going to be a great event, and all thanks to the local community who put it together.
This entrepreneurship and this spirit of wanting to discover and create new things is so visible here.  Do you think that this is an energy unique to this country?
Well, actually this is a feeling that we sometimes take for granted. There was this article in the Financial Times that said that there are so many hubs, platforms and business networks that want to help startups, it seems there are more supporters than startups! And yeah, if you're cynical you can say that it's ridiculous. But if you look at it in a serious way, you can see how awesome it is  to have so many people trying to create this next wave of scale-ups.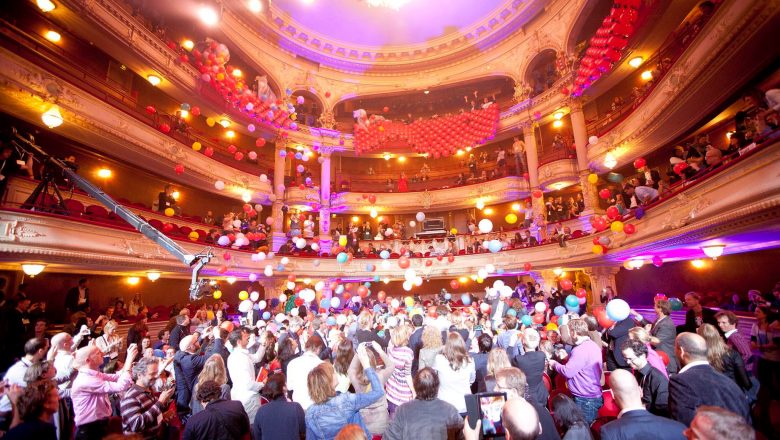 "We're in a situation where we have a lot of support for our innovation and that's all for the greater good. In the end, The Netherlands is future proof"
The Netherlands has a unique position: Within 90 minutes you can drive from one of the fourteen innovation clusters. It's the most interesting region in Europe in terms of technological innovation because of the universities and the surrounding startup ecosystem. Rotterdam, for example, is where the most sophisticated harbour in the world is located. They're already involved with Internet of Things, so fitting their containers with sensors enables them to be traced. Through utilising  big data analytics they make sure that Rotterdam is not just a physical, innovative space, but also in the digital realm it leads the way.
There's a very clear narrative throughout Dutch history. Right now, it's reflecting our times in a contemporary hyper digitalised world. It's all part of your context and tradition which is an intrinsic part of Dutch life. 
You're right. It's sort of a cliché but it's true: Our battle against the water has made us into this pragmatic folk. We need to work together otherwise The Netherlands wouldn't even exist – we're below sea level. So we have to work together, we have to be innovative. We got the water under control, and now we're trying to deal with the data tsunami that's coming our way as well.
How difficult was it to get these big names like Tim Cook and Travis Kalanick involved in this event?
It's truly a unique situation we have on Tuesday 24th, I predict the earth will rotate 90 degrees when these guys are in one place.
All kidding aside, our opening event in Amsterdam is just the overture, perhaps I dare to say, it's the entrée . The main course is on Wednesday, Thursday, and Friday. The speakers will come to The Netherlands because the eyes of the world will be watching, but what happens in Wageningen,  Eindhoven, and Enschede, is equally, if not more important.
Because that's where the real changes and connections will happen.
Yes, exactly. Startup Fest is all about connections and you'll see them being made throughout the week. There's another interesting element: We've also captured this vision, into a VR campaign. Imagine yourself flying over The Netherlands and seeing those innovations happening. Where we work with the water, where we try to grow new crops, or come up with energy from the wetlands, how we live in dense cities, and so on.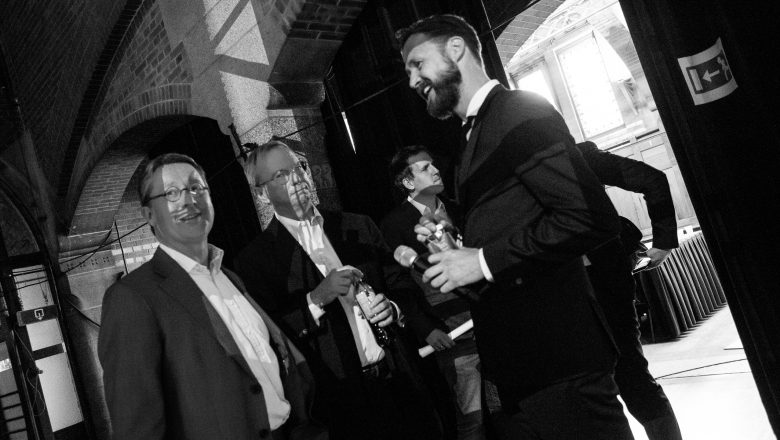 So it's the whole story of The Netherlands as an innovative hub, told from a birds eye view. It's really spectacular and it will be shown at the opening ceremony and the closing party. It's mind-blowing,  and I'm really enthusiastic about it. I think it's something that everyone should check out.
There must be so many people involved in getting this huge event together, but who are the real heroes to champion?
That's a great question. I try not to take credit, because the true heroes are the regional hubs, they are organising the events, and we're just helping them, to think bigger, communicate better, invite speakers, with using our app, et cetera. So if I think one person should take credit, it's the regional hubs.
Besides that of course I was in the luxurious position when Neelie and Prince Constantijn challenged me to take on this idea and put together my own team. I managed to persuade some people from TEDx to join on this adventure. I was in the lucky situation that Startup Delta, Neelie's organisation, allowed me to use some of their talents. And, of course, with the financial support of our founding partners, like Google, Deloitte, Ziggo, Rabobank, and Shell, who believe in this idea of working together as one country.
So I have a great team that is working really hard to make this idea a reality. Neelie can kick open doors that are usually closed; Constantijn is a great visionary with the ability to ask a question that everybody thinks, "wow, this is the right question to ask now". That changes the conversation, and by asking the right questions he can actually get more out of people.
"It's not about Startup Fest, it's not about me, or Neelie, or Constantijn; it's about these connections and helping talented people and businesses grow faster. We're just a means to an end and we're very proud of that"
Constantijn has seen a lot working in Brussels on the digital agenda, and now at Startup Delta, he knows exactly what's going on in all the Dutch regions. So with his charm he can ask the right questions that kick people into action mode. I'm really lucky that I have the powerhouse of Neelie's network, Constantijn's intellect and the people who work in my team who actually make it into a production.
You champion the local, regional hubs as the heroes of the event. So you see your role more as creating this environment by supporting them through infrastructure and communication?
Absolutely, that's it. It's not about Startup Fest, it's not about me, or Neelie, or Constantijn; it's about these connections and helping talented people and businesses grow faster. We're just a means to an end and we're very proud of that.
As an official supporter of Startup Fest Europe, Spaces are offering Startup Fest's guests, speakers and attendees free reign to work wherever they want in any of our locations in The Netherlands during this epic week long event.
That's great. And I'd like to take that a step further. I want to offer an open invitation to the whole Spaces community to join our closing party on Saturday. And this promises to be quite a party because the opening ceremony is really cool, but the closing party is finishing the week with a big bang. We have dancing robots, we have girls on rollerskates, we have AI; it's sort of a geek fest, but it's going to be awesome.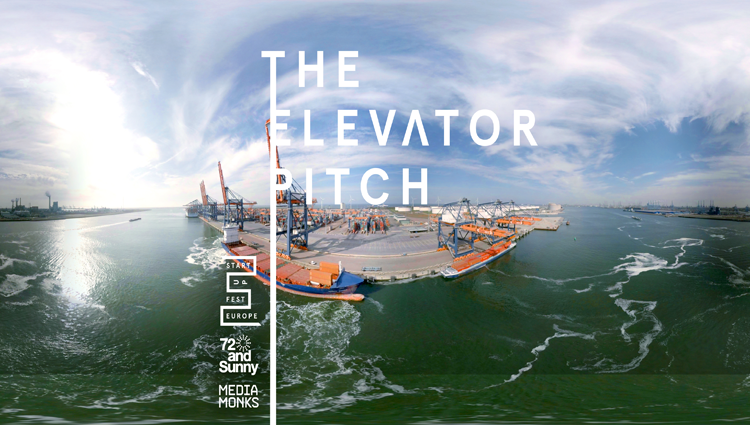 Any final thoughts?
Let me end by saying that I'm also a proud Spaces member! I'm a regular visitor of Rode Olifant, Vijzelstraat, and Zuidas. For me it's a really cool place to be, the atmosphere is always great and there are really creative people around. The nature of my work means I'm everywhere, all over the country, so I need more than just one fixed physical location. Spaces is a great place for people like me to work. It's nice to have a place to meet with people who have a similar life.
Great, thanks Jim!
Want to attend the spectacular official closing party this Saturday? To get your hands on a free ticket, just get in touch and you'll be partying in Rotterdam's Cruise Terminal with some of the greatest people in the startup world. Email us at [email protected].
If you are an attendee of Startup Fest Europe and want to work from Spaces for the week, send us a mail with you details to [email protected] and we'll get you set up.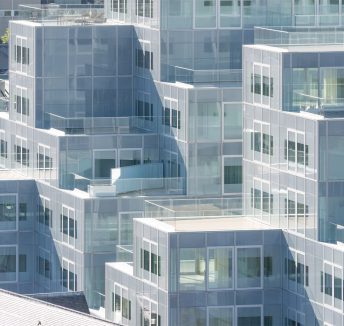 Read now

The City of the Future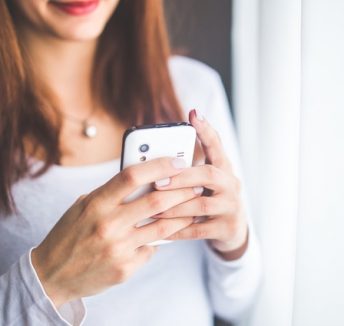 Read now

8 Health Tech Trends to Keep an Eye On