Forget business attire. At Spaces we want you to dress like you
At Spaces, we want you to dress like you. But this freedom of wearing any clothes you desire, is not a given right in every country. Currently in Japan, working women are taking a stand against the mandatory dress code that forces women to wear high heels to work.
To stop this 'tyranny of high heels' as Japanese feminists are calling it, the 32-year-old Japanese model and actrice Yumi Ishikawa stepped up and collected over 18.000 signatures of women who advocate for a law, barring employers from coercing women to stand on high heels for eight hours every day. Nonetheless, it doesn't seem to lead to change any time soon.
Dress code or old-fashioned code?
Wait, hold up. What is a dress code exactly? It's a code regarding the clothes and the physical appearance of a person, according to the situation. The acquired dress code differs per country, office and work field. But if you look at our culture of work today, it is constantly changing. And you would say with it, our dress codes? Are restrictive dress codes even something we should still demand within the workplace? Mark Zuckerberg built an empire from scratch, while walking into the boardrooms in a hoodie and a grey T-Shirt, wearing flip-flops.
From Business attire to Start-up casual
It's not only in Japan, that authorities control the way men and women dress at work. Per example in Saudi-Arabia – even as a foreigner on a business trip – the rule for women is to show as little skin as possible. Regardless of the hundred degrees outside. But at many start-ups in Europe you can walk into the office in summertime in shorts and a comfortable T, and no one would look up. Whereas some corporate offices require stuffy, business attire and prohibit any shorts and skirts above the knee. If it's not Casual Friday yet, the code here is to dress for success and that mostly means a suit.
Unfortunately, the dress policies also appear to be unclear and create confusion at many company cultures. In other words, the dress code sort of becomes a stress code. Because what do you wear when it says Smart Casual? Or Business Professional? What's the difference between men and women? And what about showing tattoos? Well you can sit back and relax, because at Spaces the dress code says: just be you.
Global dress code at Spaces
If you didn't get the memo: at Spaces, every day is Casual Be Yourself Day. We want you to immerse yourself in our free-spirited, positive vibe and to feel comfortable and at ease. With more than 200+ locations worldwide, it doesn't really matter in what city or what country you walk through those Spaces doors, our goal is to make you feel right at home. We say: dress to impress yourself. Because when wearing clothes you love – you'll stand a little taller, ready to take on the world.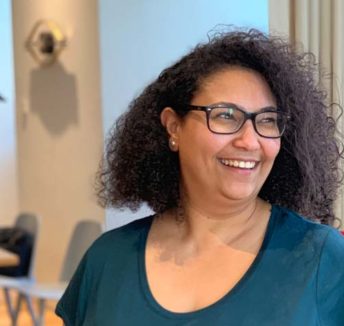 Read now

Spaces Spotlight on: Sonya Ben Ammar, Community Sales Manager at Spaces in Düsseldorf
Read now

Manhattan move over: Santiago's 'Sanhattan' is the new innovative hub of South America