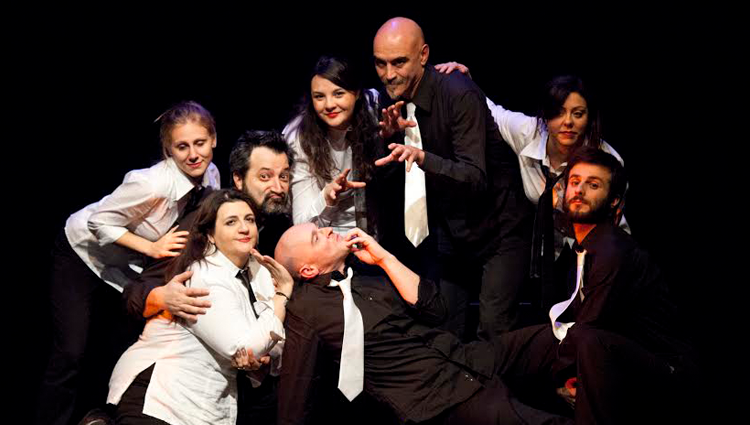 Are you ready to take part in a show that instantly comes alive with your suggestions?
On June 8th, at Spaces Milan Porta Nuova, the Teatribù actors will transform an ordinary workday into a Tarantino movie or a Shakespeare play.
A coffee maker and an intercom will speak about their existential problems, maybe voicing musical tones…  Following the ideas suggested by the public in real time, stories, monologues, and associations will be created spontaneously. All set in the evocative atmosphere of the panoramic Rooftop and accompanied by drinks of our caterer on request.
Everything is improvised  by Teatribù: the most international company of Italian improv theatre. After participating in major world festivals, from Berlin to Chicago, Seattle, Atlanta, and Amsterdam is now visiting Spaces Milan Porta Nuova.
We wait for you at Bastioni di Porta Nuova 21 on our scenic Rooftop on the 8th floor, or in case of bad weather, the Quiet Space on the ground floor.
After the show, the actors will be available for information on the comedy and the courses held in Milan.
Please note that registration is required for all!
And so: 3,2,1 … Impro!