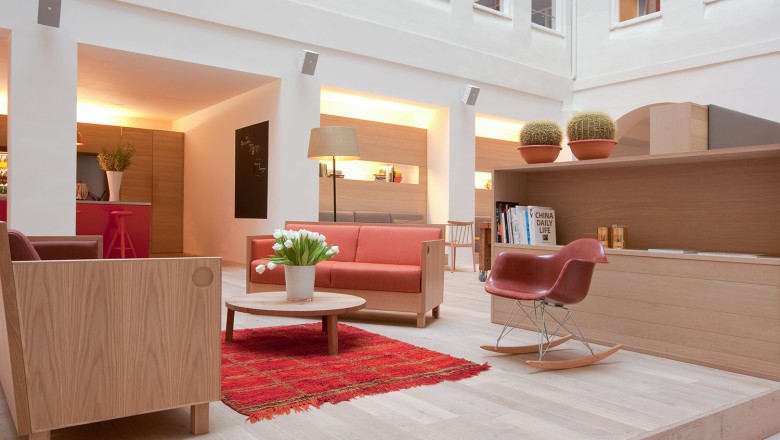 Sevil Peach is an Interior Architect based in London and has established an international reputation with the design of ground-breaking Offices for Vitra, Microsoft, Novartis, Mexx, Deloitte, Spaces and many more.
She set up the design and architectural studio – SevilPeach, with Gary Turnbull in 1994, having previously been an Interior Design Director with YRM Architects.
"The office is a complex entity and the workplace environment needs to work at many different levels. It needs to both support and enable the business goals of the organization as a whole, whilst also supporting the individual within it, both at a productive level as well as at a personal & emotional level." Source: Concept Projects Magazine.
"The best way to describe the experience that SevilPeach creates in an office is to say that it is very much like coming home after a long trip, stepping through the front door of your home and knowing that you are where you most want to be – home!" –  Kevin Sauer, Microsoft
Lecture and interview with Sevil Peach

On the 28th of June, Sevil will be visiting one of her most recent projects: Spaces Hofplein, Rotterdam. This evening she will share her vision on the future of work and the importance of interior design and architecture for building communities, improving collaborations and making employees happier.
Programme
5pm // drinks and a tour around Spaces Hofplein, former Shell office.
6pm // lecture and interview with Sevil Peach and Q&A
7pm // drinks