Spaces Spotlight on: Andrea Schwarz, co-founder of iigual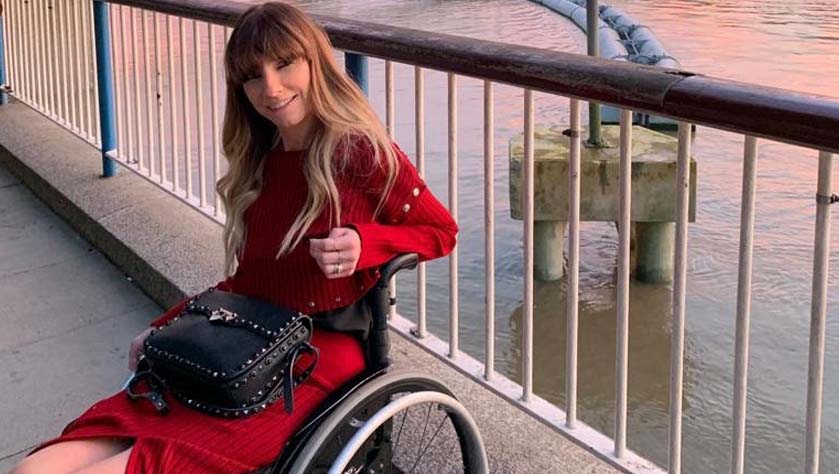 Spaces is all about diversity and inclusivity. We wanted to speak to Spaces member, Andrea Schwarz, about her company iigual (which focuses on uplifting disabled workers in Brazil by connecting them to job opportunities) and why coworking spaces are so important for people with disabilities.
Can you tell us about yourself and what your company does?
I'm Andrea Schwarz, and I'm a social entrepreneur at iigual – a consultancy that specialises in inclusion and diversity in the job market. 21 years ago I became wheelchair bound. Becoming a person with a disability woke up my desire to work on building a better, more inclusive, and thoughtful world for all. Together with my husband, Jaques Haber, we founded iigual and have already helped to include about 18,000 people with disabilities in the Brazilian job market. Our aim was to increase the quality of job opportunities offered to professionals with disabilities and reduce the prejudice and lack of information on the subject.
What opportunities are there for people with disabilities in Brazil?
Many. In Brazil, there is a legislation that requires companies with 100 or more employees to hire a percentage of people with disabilities ranging from 2% to 5%, depending on the size of the organisation. The larger the company, the higher the percentage. Almost 500,000 people are already working under this law, known as the Quota Law.
What particular difficulties have you seen in the workforce?
One thing is related to another. Lack of information generates prejudice and unattractive opportunities for people with disabilities.
The Quota Law was responsible for opening the doors of the labour market for people with disabilities but it is only just the beginning of the conversation. We still see few people with disabilities in management and leadership positions. In order to change this for the better, it is important to stress awareness, culture, research, and communication.
What are the main trials faced for disabled people when entering the job market?
In my opinion it is prejudice. The cultural barriers are still very large. Most companies hire people with disabilities in operational positions just to accomplish the quota set in the legislation. The lack of accessibility and assistive technologies is also a big problem, but I believe that it is predominantly a consequence of the lack of information and coexistence.
What are the main differences between working as a freelancer, than working for a company when you're disabled?
There are many differences but flexibility is one of the biggest advantages of being a freelancer, but otherwise the risk is much higher. In my case I am a social entrepreneur and a disabled person so it is great to be able to count on Regus' and Spaces' flexible working spaces because they are spread out in key points of the city, which makes my life a lot easier as I have a great difficulty when it comes to getting around. Between meetings I can go to one of the Regus or Spaces workspaces near where I am, connect to a workstation, and work in comfort until my next appointment.
Does Spaces offer more accommodation and freedom to disabled workers that set, regular offices don't?
Yes! Spaces is a modern working environment and so already has the affordable concept, with wider spaces, lifts, accessible toilets, parking among and other facilities. The main thing is that the work environment at Spaces is more open to diversity as it is a place where people of all types, cultures, different companies and who are more willing to network together. In general, shared workspaces are naturally great environments for diversity and inclusion.
To what extent do you think a lack of appropriate facilities is due to direct ableism or just a general lack of awareness?
In my opinion the lack of accessibility is directly connected to the lack of awareness. Many old buildings were not affordably developed because it was normal to accept the idea of ​​leaving people with disabilities out. This is no longer accepted, but reforming old installations is expensive and refurbishing cannot always afford full accessibility.
In general, more awareness on the subject leads to greater physical and digital accessibility.
Andrea's mission in empowering and uplifting the disabled community in Brazil is truly inspiring. You can check out iigual's website and find out more here.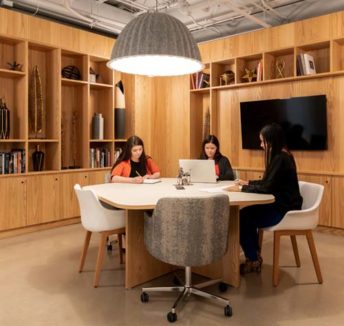 Read now

Spaces embraces the Southern charm in Baton Rouge, Louisiana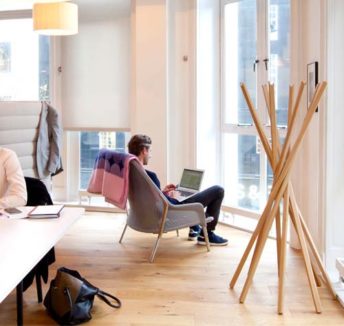 Read now

These office perks will make you rock any kind of weather