Rotterdam TalksTech: About the speakers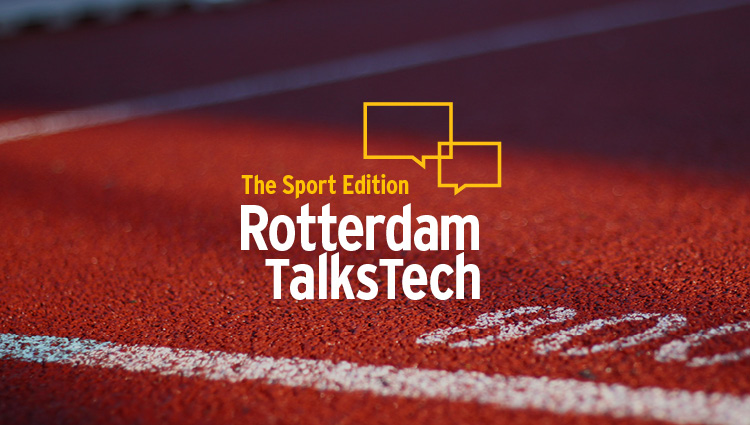 Ahead of the upcoming Sport Edition of Rotterdam TalksTech, we delved into the world of the speakers in order to shed light on the array of experience and involvement each speaker has in the industry. From changing the game to changing your perspective, here's a heads up on what our speakers have to offer.
Serge Brabander.
Serge Brabander is founder and CEO of OneFit. A concept that banishes any excuse we have to disregard exercise. OneFit combines fitness accessibility with the tap of your phone. If you're short on time, lacking motivation and in need of a little inspiration, OneFit allows you to plan, schedule and cherry pick your fitness regime at the click of a few buttons. In a day and age in which people only seem to be getting busier, and face more and more pressure to stay in shape and feel good, OneFit busts the myth that keeping fit is for those who have time. Brabander's experience exceeds the sport and health industry. He previously worked for the creative agency Boomerang, learning the tricks of the trade and how people work. It's no surprise that he knows what the people want.
Roxy van der Noordt.
Once one of our own (Spaces General Manager over the pond in London), Roxy has developed her managerial expertise and devoted her time into cofounding RoCycle. RoCycle turns spin classes on their head and defies the norm to your mundane  workout. With two studious in Amsterdam, this boutique exercise experience is something to fuel your mind and your motivation. Each class is devoted with energising instructors to help you find your get up and go. A full body work out powered by candle light and surround sound.  Before starting RoCycle, Roxy worked in the hospitality industry. Spying the demand for an alternative exercise experience, she combined her passion for sports and hospitality to grow RoCycle.
Norman Groenewegen.
Groenewegen is the Associate Cheif Director over at Cheil. Cheil is a marketing company under the Samsung group, that ultimately stemmed the collaboration for the SmartSuit. After speaking with Norman he gave us the low down on what it was like to be part of the journey. His experience gave him an insight as to how important it is to allow your company to collaborate in order to achieve and drive your goal and how it can be just as important as priming your logo and your reach.  The SmartSuit even made him feel part of the Olympic team for a short while, which is a very enviable position to be in!
Suzanne Plesman
Bronze Olympic and Gold European field hockey medallist, Suzanne Plesman is more than a little familiar with the sporting world and also the benefits advancements in technology have on such a field. Now a consultant over at Sport eXperience, Plesman prides herself on understanding sporting performance and team dynamics.  The team over at Sport eXperience work together to drive innovation in the sport industry, and work together to grow sustainable companies that generate as much value as possible in the industry to whoever wants it. Suzanne acknowledges a huge and vast future for the technological world of sports, including the advancements and further demand for Augmented Reality, biometric technologies and smart wearables. All of which are speculated to help more countries get on board with projects similar to the SmartSuit in order to aid their sporting achievements.
David van Maurik 
Our last speaker is joining us from Feyenoord. He's one of the most experienced performance analysts in the Dutch Football world at this moment. David is constantly measuring data provided through the team's movements, performances, physical health and capabilities. Besides working for Feyenoord, he also works for the KNVB, analysing the performances of the Dutch national squad. Don't want to miss his innovative views on the future of football? Score your tickets now!
Don't miss a wink and grab your ticket for our Sport Edition of Rotterdam TalksTech here.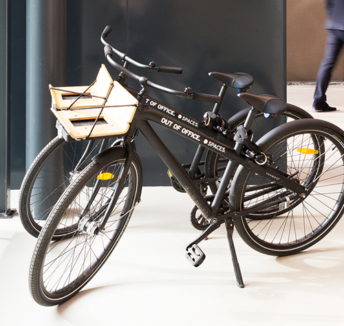 Read now

Work where the work takes you
Read now

The Future of Football with David van Maurik