Breaking the boundaries of meetings.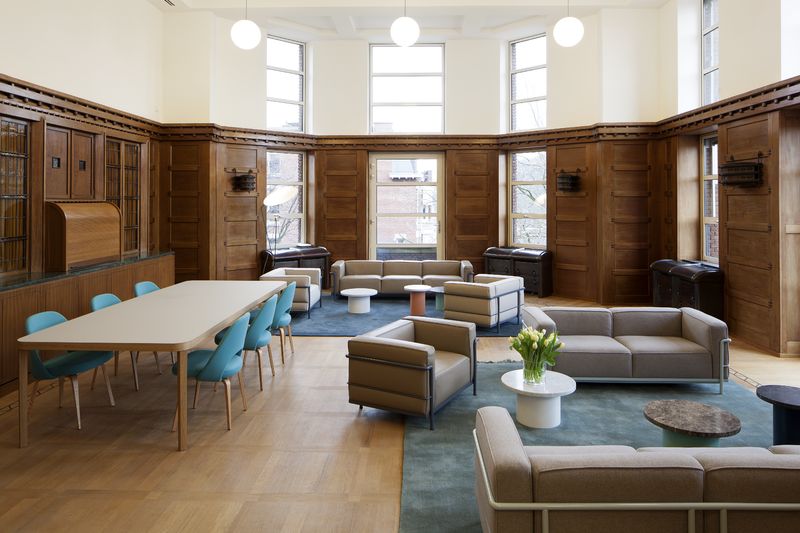 We know how it is. You've got a weekly meeting to update your team, or maybe a fortnightly chat with your accountant to make sure everything's going to plan, but you really don't like that horrible, lifeless room that you always meet up in. You're also not a fan of that coffee shop because they sell lousy coffee. Well, we can change that in our inspiring meeting venues.
So once the good coffee is guaranteed, you're half way there to having a semi-productive meeting. Even if the company isn't that great either. The next step to having a fruitful chat is your surroundings. Lot's of light, nice things to look at when you're attention drops, and of course, comfort! A good meeting place is imperative to maintain concentration levels and levels of interest.
Want more from your meeting?
It's not always ideal when you have to block an entire afternoon to dedicate to a meeting so we've made sure we make your day as easy as possible. Book one of our meeting rooms, or two if necessary and we can tailor a package to your every need. Cookies included.
Everyone's invited.
Internal, external. Members, non-members. Whoever you are & whatever your need for a meeting venue, you're welcome to utilise our meeting room rental. Members do receive a discount, but that doesn't mean non-members can't join in on the fun. However you'd like to meet, check out our packages and locations to find your dream meeting venue.
Taking the stress out of your day.
Keeping your clients or your team motivated and inspired can be hard, especially amidst the demands of deadlines. You also don't want added stress on your own agenda, so finding somewhere that takes that out of your day can be challenging. At Spaces you can choose your meeting venue accordingly. You can tailor it to your clients, and ensure everything is ready and waiting for you. With most of our meeting rooms having whiteboards, technical issues are a thing of the past.
Our top picks.
If you're based in Amsterdam and need somewhere to celebrate, our atrium over on the Herengracht is the answer to impressing your guests.  A vast space brightened by natural lighting, it's a great combo of elegance and fun. If you're looking for a meeting spot in The Hague that's slightly formal but still friendly and functional then go for Room 14. Big announcement over in Rotterdam? Don't fret, our Club Room on the second floor is ideal for arranging a space suited to your needs. Take a look at our packages to help you choose the nicest meeting place around:
Full day package:
€85, – / person

Meeting venue for 8 persons+
Meeting room rental for 8 hours
Wifi
Screen & Beamer
Unlimited Coffee, Tea & Water
Chocolates, Cookies & Mints
Lunch