If you're looking for conference rooms, you've come to the right place.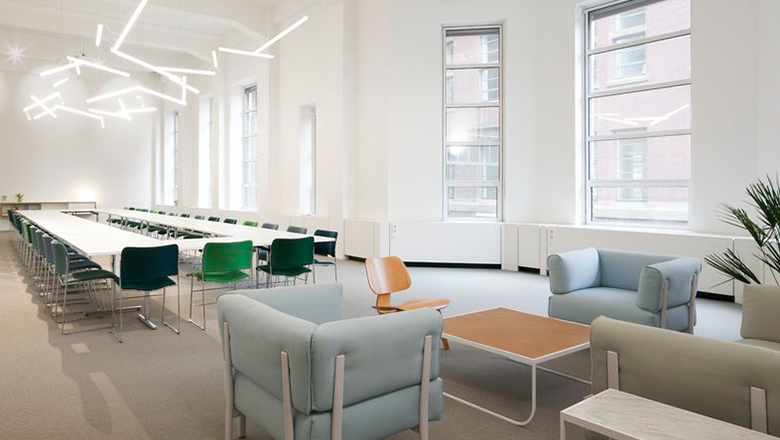 Whether you've got a new idea to propose to your team, or you're celebrating signing a new deal, we have a number of conference rooms that are just right for every occasion. If you think it's going to take a while, we also have many catering options to suit your every need.
Got something worth sharing?
Rooftop settings, or maybe something a bit more grounded, we've got conference rooms for everyone. Curate a package that you can ammend for your specific needs to make sure your conference venue is fabulously fuelled. Check out our availbilty at all of our locations to find the room suited to you. All of our locations offer a unique and specialist service curated from carefully selected produce. All delivered at a professional but friendly level from all of our staff.
Book one of our conference rooms designed to keep your team or your clients comfortable, inspired and focused. Our staff will ensure you have everything you need and more besides. From audiovisual equipment and whiteboards to our catering service; we've got you covered. We're strong believers that a change of scenery does everyone a bit of good, so why not take a look at what we have to offer. Our conference rooms are open to members and non-members, although members receive special reduced rates.
Conference venues to satisfy all tastes.
Cosy meeting places or large open spaces, we're redefining  what it means to be conference centre or a meeting space. With catering options available you can please the palette of every client, no matter how big or small. For the sweet tooth to the savoury fan. The tea drinker to the coffee addict. The beer finatic to the wine connesour, we have something to impress everyone. Inspire your clients with our vast array of meeting spaces and conference rooms.
Conference room rental at Spaces is the best way to ignite great ideas. With options to suit the small and confidential and also for the larger spaces to brainstorm, we have what you need to get your ideas rolling. If you want to minimise distraction, you can even combine an area in which you can focus. Included with a place for that all important coffee and healthy snack break.
Our favourite conference rooms.
Feeling comfortable in a space is imperative to the delivery of your meeting or chat. With our vast range of conference venues to satisfy all taste we have a few top picks for different occasions. If you're based in Amsterdam and need somewhere to celebrate, our Rooftop venue over at the Vijzelstraat is the answer to impressing your guests with a bird's eye view of the city, without overtly gloating about a space. If you're looking for conference rooms in The Hague that's slightly off the wall then Room 10 might be the one for you. With futuristic lighting amongst the monochrome colour scheme this room is ace for adding a twist to your meeting. For those of you that need a space to focus but also need a brainstorm, then maybe our boardroom 'Room 5' is ideal for focus and fun time.
We have different packages, helping you claim the best conference venue around.
Half day package:
€44, – / person
Conference venue for 10+ persons
Conference room rental for 4 hours
Wifi
Screen & Beamer
Unlimited Coffee, Tea & Water
Chocolates, Cookies & Mints