Work creatively under the shadow of the Space Needle.
When we scout new locations for Spaces, there are some serious must-haves. A go-getting neighborhood that breeds creativity and entrepreneurial head-scratching. A cool existing piece of architecture we can breathe new life into and make our home. Excellent transport links. Places to eat, drink and play, moments from our front door. For our second location in Seattle, it's hard to imagine something that could tick any more boxes than Spaces Belltown.
A nirvana for talent
We're stoked to be launching our second edition of wonderful workspace in Seattle. The Emerald City gleams with tech talent and startups looking to make their mark on the world – many of them fresh out of the school of Microsoft HQ. They need dynamic, cost-effective, adaptable working environments – which is probably also why Seattle ranks fifth in the US for the amount of flexible workspace. So, we're doubling down here – and we've found our perfect spot.
Belltown is a neighborhood that screams Spaces, with its world-class art, indie boutiques and inimitable music scene (grunge tours are a thing here now, where people follow the trail of places Kurt Cobain may or may not have stood, sat and touched). The Crocodile is an institution – Pearl Jam, REM, Yoko Ono and, of course, Nirvana, have all graced the stage here (and there's also an awesome karaoke night there every Tuesday).
Spaces Belltown offers a gorgeous, modern coworking space in Seattle that's housed in a century-old waterfront building, incorporating a piece of the city's proud industrial heritage. Look up from your keyboard and you'll see the svelte silhouette of the Seattle Space Needle – and emblem of the city's ambitions (plus a pretty cool view to enjoy as you fire off emails). What's more, the new Spaces is only five minutes from Westlake Avenue train station and the Seattle Centre Monorail, so it couldn't be easier to get here.
let's cut the cubicles
Office space really needn't be all about lengthy leases, corporate-looking cubicles and fixed parameters. For companies that need to keep it in the family (rather than joining the coworking club in our communal areas), Spaces Belltown lets you move your team into your own private offices on a flexible basis. That way, you can benefit from a short lease, and explore the option to increase or decrease the amount of office space you're using as demand dictates. Plus you'll become part of a readymade community of creative enterprises with an enviable Belltown address.
What else? Well, if you're after meeting space in Seattle, the penthouse-style private meeting rooms, patios and vibrant lounges at Spaces Belltown can help you dial up or down the formality of your meeting as you see fit. And our super-fast Wi-Fi won't leave you hanging – this is Seattle, after all, and sluggish connections just don't fly here.
The network that keeps on giving
Creating a place where Seattle's fledgling businesses and creative talent can connect is super important to us, and the regular networking events at Spaces Belltown are engineered to speed up that process. With the local Belltown delights on the doorstep, members have an endless choice of mouthwatering cuisine to bond over. Our recommendation? Thanks for asking! The nearby Bang Bang Café serves up a mean breakfast burrito. Belltown is all about the independent bars, coffee shops, restaurants and galleries – and the perfect antidote to a dull sub roll perched on a park bench scrolling through your phone to pass the time. And with so many likeminded folks to mingle with, you're unlikely to ever be short of a willing lunch buddy at Spaces Belltown.
 With the second Spaces coming to Seattle (and counting), our US network is growing larger every week. Check out our locations right here.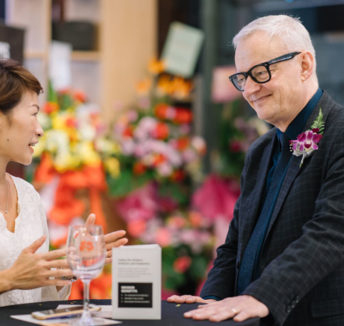 Read now

Booming Bangkok: Spaces opens its fourth location in Thailand's capital
Read now

Reading: right where you want to do business