Booming Bangkok: Spaces opens its fourth location in Thailand's capital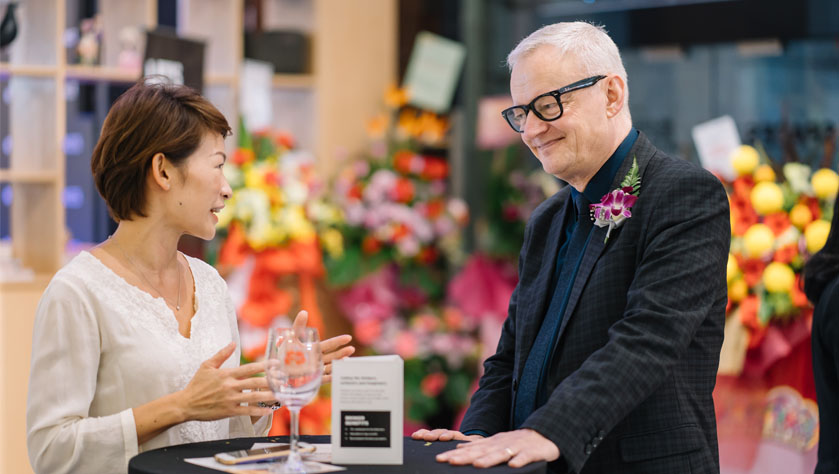 We've just opened the doors of our fourth coworking space in Bangkok. And, judging by the attendance of the launch party, this Spaces is already creating quite a stir. We had a chat with the country manager about Spaces' endeavours in Thailand.
"It was fantastic to celebrate together with our landlord partner, members of the media and the many customers who had already signed up before the centre had even opened," says Lars Witting, Country Manager for parent company IWG in the Philippines, Vietnam, Cambodia, Thailand and South Korea. "Again, we have been proven to have seen the right opportunity in the right area."
Spaces Phahon 19 occupies a snazzy blue-and-white two-storey geometric building in the Thai capital's buzzing Chatuchak district – home to one of the largest weekend markets in the whole of Asia. Unbelievable street food, peaceful parks and Bangkok's Museum of Contemporary Art (MOCA) are all major plus points for choosing Chatuchak for a business base – plus there's easy access to the centre of Bangkok via the MRT subway.
"It's an up-and-coming area that's developing really quickly," says Wittig. "Together with our landlord partner, we've decided we want to further this development in this particular area. We already have Spaces in Bangkok's city centre and CBD areas, but we also want to be one of the enablers for growth in one of the peripheral areas of the capital."
flexible number four
Bringing a fourth Spaces to Bangkok was a bit of a no-brainer. In a behemoth of a city like Bangkok – home to some of the world's worst traffic jams – it's a smart move to offer employees access to flexible office space in different parts of the city. And it's an exciting time for Bangkok's startup scene, which is starting to heat up, as the race is on for the first unicorn of Thailand to be crowned.
Thailand's business culture is truly embracing the collaborative vibe of flexible workspace, and the fierce demand for coworking space in Thailand is driven by people's desire to forge new connections.  "The Thai business community is really appreciating what we like to call 'ground zero' – the community-building we have in the coworking areas of our locations. We are becoming very popular with everyone from local artists and NGOs to local business chambers." says Wittig.
Cool kids and corporates
And it's not just the cool kids of Bangkok setting up shop. "It's the younger population that is attracted to us – many of them startups, entrepreneurs and SMEs," says Wittig. "But the multinationals are also using our locations. To attract and retain younger talent, they need access and a feeling of belonging to a community. So what you will see in our four Bangkok Spaces is young entrepreneurs in jeans and T-shirts interacting with generation X and baby-boomers in their suits and ties."
So it's safe to say the future for Spaces in Thailand is looking quite rosy. We're growing pretty fast across the country – Phanon 19 is, in fact, the 27th flexible-workspace location in Thailand. And once you're a member, you're essentially ready to get down to business all over Thailand, thanks to our wide network of office spaces.
Curious about one of our locations in Thailand? Check them out, and let us get you started.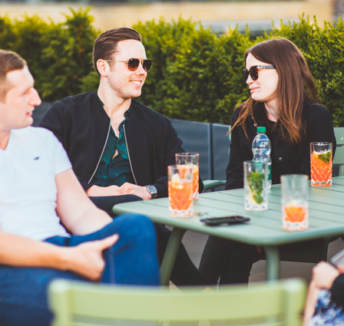 Read now

Spaces Hammersmith is going to make work feel a whole lot better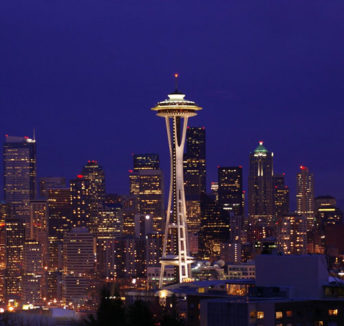 Read now

Work creatively under the shadow of the Space Needle.