Spaces Spotlight on: The people who make Spaces work
We always talk about what's like to work at Spaces, but what is it actually like to work for Spaces? Work is all about people, without the people who make the atmosphere you're just a building with nice looking furniture. Because working at Spaces does require a certain type of personality.  A typical Spaces personality is someone who is able to transmit energy to our community; a sparkling, enthusiastic, proactive person with a smile who feels connected with Spaces and is willing to go the extra mile.
So how does one actually transmit energy?
To be able to transmit energy is all about feeling good about yourself and feeling comfortable with your surroundings. Going to work everyday and feeling at ease, is priceless. Studies have shown that a workplace where people really feel that they can be themselves is conducive for, not only the general sense of wellbeing, but also for their output.  Any employer should keep in mind: you get what you give. We spend most of our hours during the day at work, surrounded by the same people. So you better make sure that you like them, enjoy their company and have mutual feeling of trust.
work and play do go together
Working together means sharing a lot together. Most people speak to their coworkers more than most of their family members.  With working together often comes sharing fun things together. Of course, there's the shared laugh when things don't go as planned, or the inside jokes that create an instant bond, but spending time outside of the workplace will also make that your coworkers became your friends.   To grasp a bit of the things we do at Spaces, we shared some of the moments that comprise a day at Spaces:
want to join our team?
Spaces is expanding worldwide with over 200 locations already open, this amount will be almost double by the end of the year. All the Spaces across the globe all share something special; a staff of people  who are able to transmit energy to our community. They are all unique sparkling, enthusiastic, proactive persons who like to smile. They feel connected to Spaces and are willing to go the extra mile, for their community and for their coworkers. Are you ready for your next career move? Why not join the Spaces team? You can find all the various jobs in the world on our jobs page. We'll see you soon.
Read now

Spaces Spotlight on: Mobike's Hunab Moreno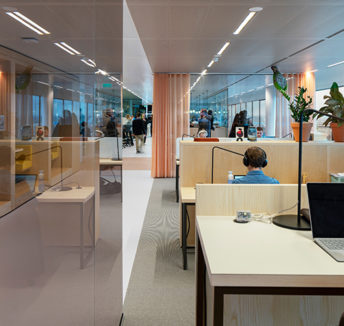 Read now

New Spaces opening in July 2019: Flagships and debuts