Why you shouldn't accept every meeting request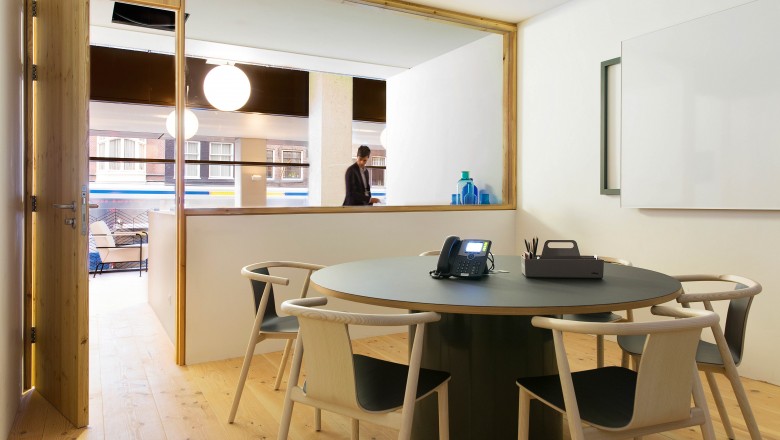 Meeting, meetings, meetings; people's agenda are full with endless meetings. But is that always the most productive way to discuss things?
There are various ways of having a meeting, you can have a group or a team meeting, a one-on-one meeting or a conference call. However, according to Harvard Business School professor Nancy Koehn there are about 2 billion useless meetings every year in the United States alone. That costs the U.S. economy about $37 billion per year. Also, it is said that about 2/3 of the meetings that you attend are a waste of time. More than half.
So how can you make your time more valuable?
By not accepting every meeting request that pops in your inbox. Think about the goal of the meeting, the other people attending and the scope of your job and projects. Is the meeting relevant for you? Is the meeting really relevant for all the people who are invited? Or can you perhaps just have a conversation with one other coworker about it?
Is it all relevant?
A great way to ascertain if the meeting you're about to schedule is actually relevant is by making the agenda. If you can't think of any points for the agenda, the meeting is pointless. If there's nothing to discuss, why sit together?
Timing is everything.
Also think about the timing of the meeting. If the goal of the meeting is to decide on a project, you better make sure that you have all the input ready to share and discuss with your fellow meeting partners. If you know that you'll won't have the information ready for Tuesday's meeting, push back the meeting and re-schedule for a day when you know you'll have all the information.
How to cancel your meeting.
You've decided that the meeting is not relevant for you, perhaps not now or maybe not ever. How do you cancel or re-schedule the meeting? You can send an email. However, as we all know, we get so many emails during the day, they might get lost in the bottom of the inbox pile. Just cancelling the meeting from your agenda and notifying others, is a bit blunt. The proper form should be by phone or in person (when it's your coworker), call first, delete from agenda second.
Make the most of your meetings.
When you valued the upcoming meeting as relevant, make the most out of it. Time the meeting and the set-up, so you can learn on how to have the most productive meeting as possible. There are also several apps and software tools that can help you have a real productive meeting.Maybe have a stand-up, so no-one gets to comfortable and everyone will stick to the agenda. Have your meeting with lots of daylight to keep your energy levels up.  Try to implement this meeting culture in your company, to get all the "noses pointed in the same direction" as the Dutch like to say.  Oh, and there's nothing like a management-bullshit-lingo-bingo, to break the ice during terse moments.
Looking for a bright space to organise your next meeting? Book a meeting room at Spaces, it's easy and as a member you have access to a very attractive internal rate.
Read now

Why having a drinks with work is a good idea.
Read now

Learn to fail, fail to learn