Meet the teams in California who make you feel at home.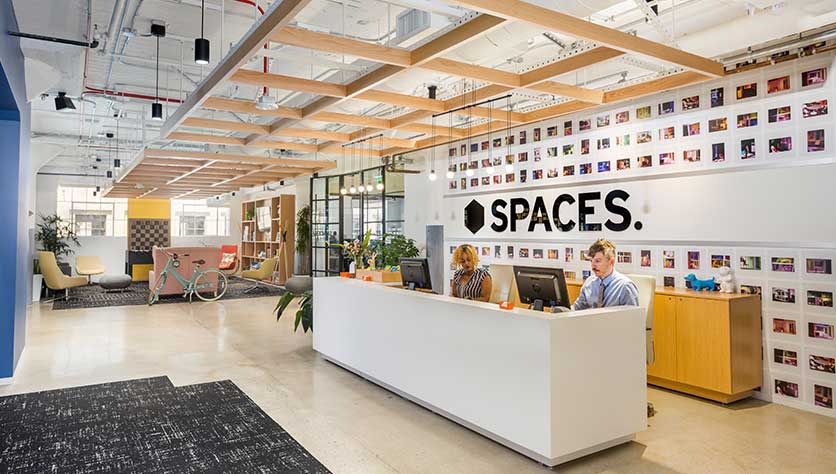 At every Spaces across the globe, there are amazing Spaces teams whose only goal it is to make you feel right at home. We take you to sunny California, let's get to know the team at Spaces Levi's Plaza in San Francisco, Spaces The Met in Orange County and Spaces Fashion District DTLA and learn what they love most about Spaces in California.
Spaces of California
Spaces Levi's plaza
At Spaces Levi's Plaza in San Francisco, our team awaits to assist you in making your work dreams come true. The eventful, creative, energetic, unique and foggy city of San Francisco, as our team describes it, will inspire you to make the most out of your environment. The close community at Spaces Levi's Plaza is filled with unique personalities. You feel an inspiring vibe as soon as you walk into the building. The diverse culture within the community complement each other. Let's meet Jessica, Adam and Adrian, the area manager and receptionists.
Jessica feels that coming to Spaces everyday doesn't feel like coming to work to her. Her personality fits Spaces perfectly as she is very social, friendly and has lots of energy. She feels happiest when she's needed by the Spaces members and can help out when necessary.
Adam's personality matches perfectly with the personality of Spaces, he says. This makes him feel like he can be himself around the office and with his colleagues. He loves helping the members and interacting with them on a daily base. He always makes sure that people are enjoying themselves and are having a good experience at Spaces.
Adrian feels he was born to work at Spaces. That's how well Spaces and him fit together. His funny and open attitude makes sure you feel right at home at Spaces Levi's Plaza. The best part of Adrian's day is when he gets to work together with his team, Adam and Jessica, and together with all the other Area Managers around California.
Spaces The Met
Spaces The Met, in Orange County, has the perfect location. It's five minutes away from the beach and thirty minutes away from the mountains. The open and bright space will make you feel inspired and concentrated. Let's meet the team that will make you feel right at home at Spaces The Met.
Nikki works as receptionist at Spaces the Met. Her favorite part of Spaces The Met is her team, Allie and Ricky, and the fact that Spaces The Met is in Orange County. It doesn't get any better than that.
Allie looks forward to coming to work and knows the members do too, which she is very thankful for on a daily base. She loves to be able to set the pace for the day, by welcoming everyone helping out with quick fixes. She likes that everybody works very hard, yet also has a lot of fun too. Whenever she has a break, she enjoys playing some table tennis with her colleagues or members. These small breaks make everybody feel motivated and productive throughout the day.
Ricky's favorite moment of the day is in the morning, when he walks in and welcomes his members and greets his team. His secret ingredient is to be genuine and empathetic, this goes a long way. He loves the work environment, it's fun, dynamic and very bright. He loves being the Area Manager at Spaces The Met.
Spaces fashion District DTLA
One of the most colourful and inspiring Spaces in California is Spaces Fashion District DTLA. Our team is ready to welcome you in our bright and fun workspace which will spark your creativity. The operations team consists out of David, Joshua and Maribel. They're here to make you feel right at home. Let's hear what they love about Spaces Fashion District DTLA .
David loves the diversity within Spaces Fashion District DTLA. The work, live, play community is diverse and spreads throughout the campus. The flexibility within Spaces shines through and the fact that every Spaces adjusts itself to various markets.
Joshua enjoys being surrounded by the diverse community and the art district in downtown LA.  Spaces is unique because the vibe is very laid back and people notice that immediately when walking in. Like a workspace with character. Joshua loves interacting with the community, who feel like  family.
Maribel loves the large open areas, the decor and the members make a big difference. She feels like the home-vibe and the team and the community make it feel like another home for her.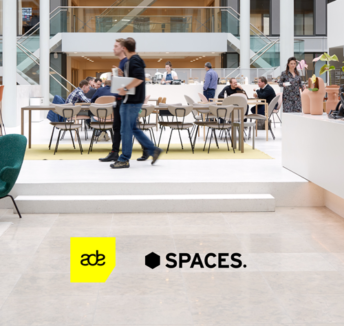 Read now

A Partnership made in music heaven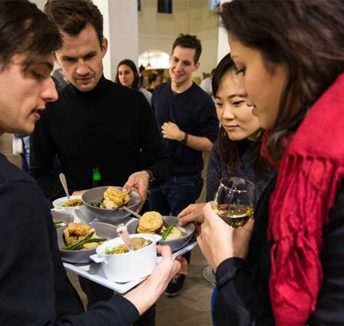 Read now

What's happening at Spaces in week 20