A Partnership made in music heaven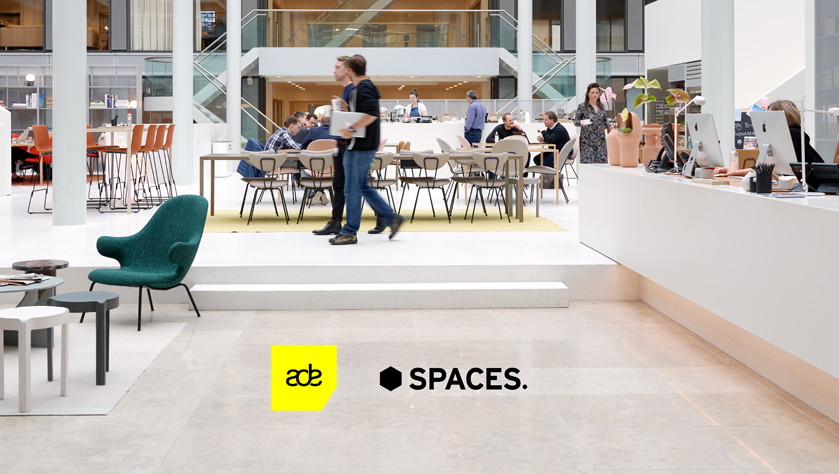 Spaces and Amsterdam Dance Event have renewed their partnership. Just like in 2018, Spaces will be the official coworking partner for all ADE attendees hailing from music industries and businesses from all over the globe.
Line-up
Spaces is an Amsterdam-born company providing freelancers, entrepreneurs and companies with an inspirational place to work. ADE makes it possible for the who's-who in the global electronic music industry to get together. As two Amsterdam-native companies with a global network of creative professionals, this partnership with ADE  is a natural fit. Not only will Spaces offer free coworking access to all ADE delegates during the ADE week in October, Spaces has also assigned three of its 5 locations in Amsterdam as key-event spaces. How about that line-up?
Amsterdam Dance Event (ADE) turns the city into the world's biggest dance venue for one week a year every October. With over 395.000 visitors from over 90 countries, 2.500 artists performing at 140 venues and the conference welcoming 550 speakers and 7.200 industry representatives, it's a huge event. A week where DJs and raves are mixed with conferences, offering the ultimate annual business and inspiration platform in the field of electronic music – mixing business with pleasure and on an international playing field, makes Spaces and ADE a perfect match.
Event it up
Not only will people be able to get down to business in the Spaces business clubs, to focus on work without the hustle and bustle, they are also able to organise their events at Spaces during the ADE week. Spaces offers anyone in the music industry different options to organise get-togethers like a Silent Disco, album release parties, speed dating sessions or networking drinks on our rooftop, patio or business club. Last year, the brand-new Spaces Keizersgracht location was the main hangout for music streaming service Deezer. Another music brand hosted an event on the rooftop with private bar at Spaces Vijzelstraat, with the view of the city as an amazing backdrop. Check out our options.
Music to our ears
Spaces also wants to make sure that our own community members don't miss out on the fun activities during ADE. That's why we'll be organising a variety of ADE-inspired events this October. Keep an eye out to find out for more information on the upcoming special edition of FuckUp Nights, a brainstorm brunch session on Inclusion and Diversity, and more amazing events.
Register as an ADE delegate and sign up to work at Spaces or reach out to talk about event options. We've made it easy, just go to our ADE page and get in touch. Don't want to miss a thing? Keep track of our event page and enjoy the music.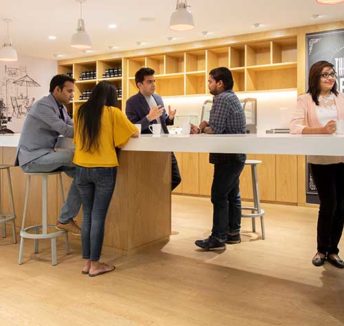 Read now

What's happening at Spaces in week 19
Read now

Meet the teams in California who make you feel at home.