Meet Head Hunter Dave Heilbron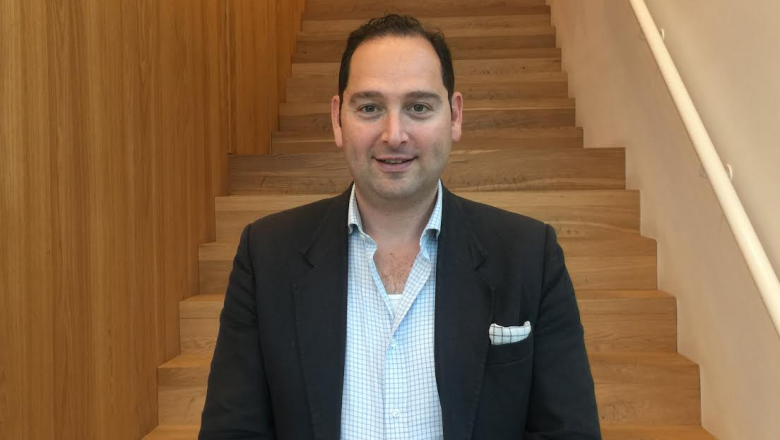 Spotlight focuses on the creative individuals that make Spaces what it is. We talk to Spaces member Dave Heilbron, co-owner of Lens & Partners Executive Search,  about everything from his greatest achievements to his guilty pleasures.
Hi Dave, can you tell us a bit about what you do?
Along with Carl Lens, I own Lens & Partners Executive Search. We manage a group of 9 people to focus on the finance and risk, healthcare, B2B and NGO industry. We specialise in human resources, executive search and coaching.
What apps, tools and software can't you live without?
I can't live without my iPhone and my iMac. As for our CRM system we use Carerix; this is our web based database for both candidates and clients. It's easy to use and contains all the information about our candidates and clients. Furthermore I use LinkedIn, Twitter and the communication tool Hootsuite.
What is your best time saving shortcut while working?
If I interview a candidate and I really see that it's going nowhere, I immediately stop the interview. This saves time and simultaneously, I approach the candidate with honesty.
What is 'real work' for you?
Real work for me is micromanagement: I want to be on top of things and know what's going on.
What is your favourite gadget?
That has to be my fountain pen. I can't live without it. I write down everything, especially when interviewing clients and candidates.
What everyday thing are you better at than everyone else?
I guess being kind of dandy. I think it's important to look good and to be representative. You never know if a client walks in unannounced.
What music do you like listening to while working?
I like to listen to classical music. Particularly Russian piano concertos like Rachmaninov or Prokfiev.
What book is on your night stand at the moment?
Putin's Kleptocracy by Karin Dawisha. I'm interested in how people use power to get things done. Mr. Putin has been extremely creative in using his power. It's an eye opener for people who are interested in the politics of power.
What's the best advice you ever received?
The best advice is: follow your dream. This is easier said than done, but you only live once! I have read the book The Alchemist by Paulo Coelho and that has helped me a lot when making my dreams come true. Another piece of advice I have received is to create a bucket list. I still have a lot of items on the list, such as, flying in the cockpit of a 747, travelling to Argentina and Japan, having a second home in the north of France… But I have already accomplished some; eating at Paul Bocuse, going on safari in Kenya, and skiing in Australia.
I'd like to see…  Han Driessen …answer  these questions next time. 
Great, thanks Dave. 
Read now

Meet Independent Coach Marlies Ruijgrok
Read now

Meet Photographers Sander and Jeroen