Meet Hanneke, founder of Are You Swedish?.
Hanneke is the founder of Are you Swedish?, a sales and PR agency that sells Swedish fashion to the Benelux and does the PR for those brands. This week she launched a webshop for cool entrepreneurs: The Are you Swedish? Cool Department Store. We speak to her because this week she has set up in our pop up shop at Spaces Vijzelstraat
Hi Hanneke, can you tell us about your background and how it lead you to where you are?
I have been a lawyer for 8 years at Kennedy Van der Laan Advocaten till about 8 years ago. Then I started Are you Swedish? .Totally different from what I did before and now I was an entrepreneur for the first time. But you know what, it suits me fantastically. I liked being a lawyer but having my own company suits me better. It brings out all my creativity and I love the flexibility of being a business owner. This week we started the above mentioned webshop for startups, scale-ups and equally cool brains: a concept that comes straight from my heart.
So, how does your company distinguishes itself in the PR market?
As I had no PR background and had not intended to become a PR agency, just sales, I found out what PR really stands for: getting the story across of the brands and getting people excited about it. I did that from day one, as I loved the brands we sold so much, and then found out I was doing PR. Then I decided to make our PR side of the business more official. Fun thing is that we are in the marketing bible The principles of marketing, by Philip Kotler. The Dutch editor invited us as he found the concept of Are you Swedish? so appealing, that was after year one, and by talking to that guy I also learned that we did the so called principles of PR, that I had never studied before, in a natural way. Press, stylists, bloggers and journalists we work with often find our approach refreshing and real.
At the same time I am, and we are in the company, very organised and proactive. (Big fan of David Allen, Getting Things Done, and reason we invited him with Spaces here this Thursday). That helps the press too, as they love it we bring them the opportunities to work or write on our brands. We create a win win situation and never take the press we get for granted. We are very grateful for that, and the press knows that and comes back to work with us again.
What are your thoughts on the future of PR in the fashion industry?
Story telling is the buzz word at the moment. I am bit surprised about that hype: what else is PR supposed to be? Also, out of the box is the new standard. As I don't know what the standard PR strategies are, though I learned a lot these past 8 years, I think everyone should grab the freedom to put brands in the picture the way it fits the brands. So PR will be as important as ever and I am happy if more brands feel free to do their own thing, instead of copying others or hire bloggers and vips that could be promoting any brand, just to lift on their hype. Be yourself, as a person and as a brand.
What advice would you give to people who want to start their own company?
Start! Don't talk about it, take the first step! Babysteps maybe, a mail to someone who can advice you or a person you want to work with, have a cup of coffee and an exploratory meeting. But do something. The timing will never be right and you will only know where your business will wind up, by getting in action. Be quiet and let your actions speak.
Thanks for your time, Hanneke. Check out the Are You Swedish? pop-up shop at Spaces Vijzelstraat this week. Friday afternoon DJ Brixton will be also be spinning some tunes from 17.00 – 19.00, so we'll see you there?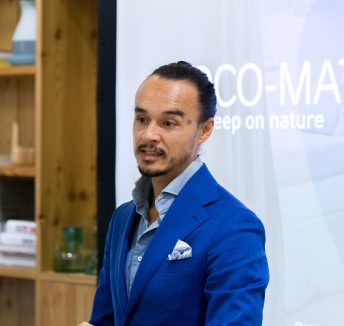 Read now

Meet Dennis, founder of ClearheadClub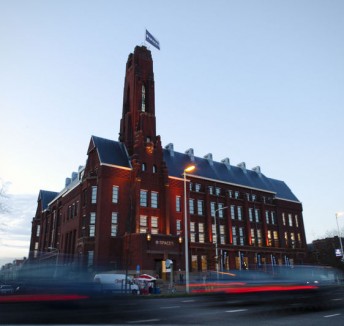 Read now

Museumnacht Den Haag