How a simple idea can turn into a global company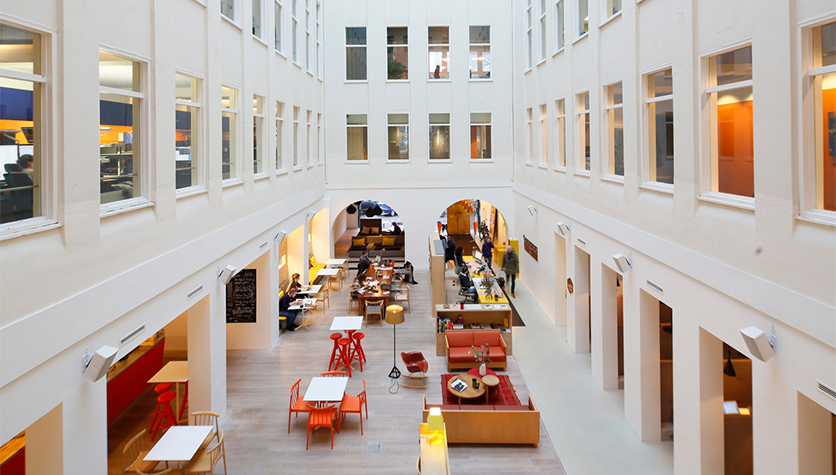 The idea was to create something that didn't really exist yet. We got inspired when one of us was working in a nice place along the canals. There was a good vibe and people were constantly asking whether they could rent a desk or stay for lunch. From that came the idea that work could be a lot more fun, efficient, inspiring and productive when you share it with likeminded others. And that was the start of Spaces. Spaces was founded in 2008 from a need to work in a place that is stimulating, inspiring and fun.
A place to work, meet and connect with likeminded others. Our locations are designed around a social heart and we cherish our community of creators and thinkers. Spaces offers both a functional and inviting interior, with high end design furniture, custom-build work solutions and a warm colour palette. We believe that our beautiful workspaces support and stimulate flexibility and interaction by creating new ways to work and collaborate.
What we wanted when we thought about the idea of Spaces, is to have a place to work where the magic happens on the ground floor; that's where you can plug into the buzz and feel the energy. That's where our lovely receptionist team is, your community manager and where you can get killer coffee from the barista. Fast internet and hot coffee are the business fuel for the modern day economy.
On the upper floors we have offices for companies of all sizes, but again, the real magic happens on the ground floor. Here you can also find that unique Spaces-vibe; of companies and people coming together, sharing drinks, ideas, thoughts and elevating each other's ideas. Like an economic melting pot, a social heart.
So we opened our very first location in October 2008 at the Herengracht, one of the historic Amsterdam canals. And then Lehman Brothers collapsed. We thought this would be the end of it for us; a world economy in crisis is not the best period to start a new company. But actually, we fit right in that spirit of age. Because of the crisis everybody was looking for more flexibility and re-thinking work. No more endless contracts for office space of which you use only half. We started with membership-plans, just like gyms have. But unlike gyms who actually benefit from members who never show up, we wanted our members to come in every day. Around us the economy was crumbling, but Spaces Herengracht was at full capacity right from the start.
A year later we opened another Spaces, in the abandoned Ernst&Young HQ in Amsterdam's financial district. Later The Hague, Rotterdam and more locations in Amsterdam followed. All in buildings that were once occupied by large corporations, just empty square meters waiting to be used. This is something which we really dislike, these mega, deserted ground floor super-shiny lobbies with just one sofa and maybe a plant. When we take on a building, we make it come alive again, fill it with energy. Very organically.
Spaces always seeks out existing buildings and always with a main floor space, because that's where we flourish. Also on an international scale. In 2015 we opened locations in London, Melbourne and New York. Initially this was a pilot, to see if there was also an international demand for what we have to offer. And there was. This is when we started to accelerate. We currently have about 111 locations worldwide. From Amsterdam to Seoul, from Umhlanga to Herzliya, from Mexico City to Singapore. And it continues. The co-working economy will only increase in the years to come: currently 3% of all business real estate is focused on co-working. We aim to have 200 locations in 150 cities by 2019.
On all these spots, wherever they are in the world, you'll feel the Spaces-vibe; a positive energy. With Spaces we've changed the 'going to the office' feeling. It's no longer something that you have to do, like a restrictive activity in an ugly building with bad lighting. We sincerely believe that every big city in the world needs a Spaces. A beautiful environment, designed by a great architect, where you come to work, to meet people, to get inspired, to be productive and to make connections. And of course, to drink great coffee.
Read now

Like Building with LEGO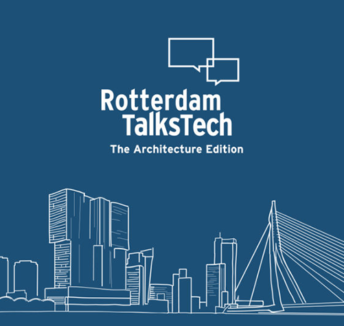 Read now

Rotterdam Talks Tech - The Architecture edition