Rotterdam Talks Tech – The Architecture edition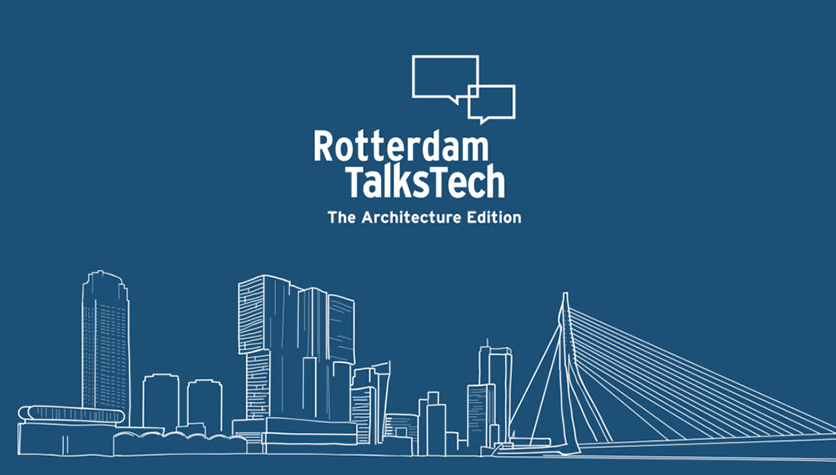 Architecture is the foundation of society, always using innovations in tech to reshape skylines. It's what defines progress and the way we view the world. We've invited renowned players in the field of architecture, responsible for skyline-defining structures and groundbreaking concepts for an interactive talk on the architecture of the future. From tiny houses to the giants that populate metropoles around the globe, this allround selection of speakers is sure to inspire.
Spaces is Architecture Heaven
Once one steps into a Spaces location it immediately becomes clear that Spaces has a passion and maybe a slight obsession with architecture and design. The architects and designers at Spaces create an atmosphere where coming to work is fun, efficient, inspiring and productivity is stimulated by the surroundings and by others. The locations are designed around a social heart, a place to meet, work and connect with likeminded others. Rotterdam Talks Tech: the Architecture edition brings the biggest game changers in the architect industry together to the Dutch capital of architecture: Rotterdam.
Speakers
Multiple ground-breaking architects and (co-)owners of innovative architecture firms will be joining the Rotterdam Talks Tech: the architecture edition event, on September 20th.
Get inspired
Feeling intrigued and want to learn more about new way of building: sustainable? Read more on revolutionary architecture companies, whom are building like LEGO. You can also join  the interactive talk on digitalization, sustainability and entrepreneurship in architecture, with architects of the most revolutionary companies of the Netherlands.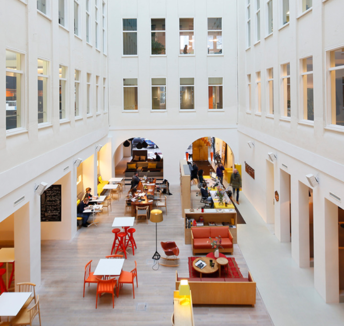 Read now

How a simple idea can turn into a global company
Read now

The Art of Work Recap Part I