A closer look at Ace & Tate's Mark de Lange.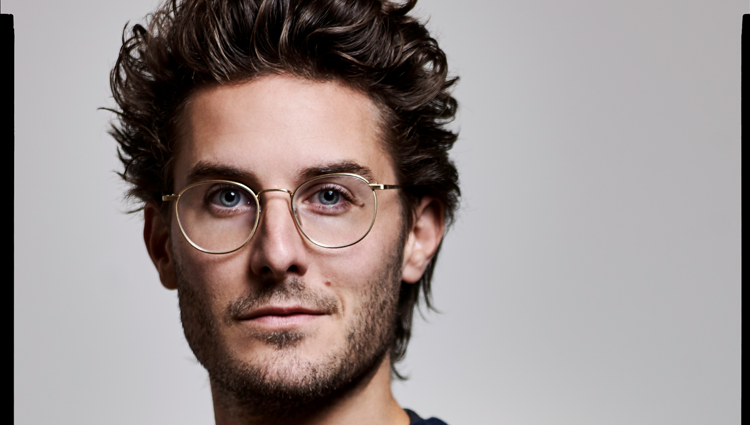 The next edition of Rotterdam Talks Tech: the Retail edition is right around the corner, and we're proud to have Mark de Lange of Ace & Tate on board as one of the speakers. We had a chat about him, his business, and his valuable view on the industry.
Can you tell us a bit about yourself and your business?
Ace & Tate is a direct-to-consumer eyewear brand, which means that we sell directly to the consumer through our own channels, both on- and offline. Eyewear is traditionally an industry characterised by high prices and bad service, and it is our aim to change that. By cutting out unnecessary middlemen and their crazy margins, we are able to deliver a high quality product at a fair, transparent price point. We are focused on building a brand people love interacting with by offering the best customer experience around, thoughtful design, and great shopping environments – both digital and physical.
Ace & Tate launched in June 2013. We currently have seventeen store locations in the Netherlands, Germany, Belgium, Denmark, Sweden, and are testing our online business in other markets across Europe. The brand was built on the core belief that eyewear is not just a medical necessity, but also a great accessory instead.
Can you give a short background of how you got there?
One day, I wanted to start my own business, but first needed to find out what type of business to start. I come from an entrepreneurial family so it was a logical step. My family was in the shoe business, so I guess that might have influenced my decision to start a fashion-related business.
The idea behind and the inspiration for Ace & Tate came from a trip to New York where I bought a pricey pair of frames, and had to pay another couple of hundred euros extra to get lenses for my prescription. The process itself sucked big time as well.
The industry seemed to thrive on keeping the customer in the dark, as it was completely unclear what I was paying for and why I was paying so much. A handful of huge companies essentially control the industry, so I came to the conclusion that the consumer could benefit from a company that would provide fair prices, a high quality product, and great service. That company became Ace & Tate.
How is tech integrated in your business?
Ace & Tate is not a pure tech player; I'd say we're a tech-enabled brand. Technology for us is a means to provide a better experience for our customers – that is always our primary focus.
Ace & Tate is an online-first company, with a digital commerce platform at its heart. Our different processes and storefronts all plug into this digital heart – our offline stores included. We also interact with our customers through different digital channels (social, WhatsApp, Skype, email, etc.).
We are always on the lookout for new technologies that will enable a better experience for our customers, and we have some truly exciting stuff coming up in the near future.
How do you see the future of the industry? Is there still place for B&M retail amidst all the e-tail?
I think that we'll see continued integration of on- and offline business – which is called "omni channel" or "multichannel" retail to use the buzzwords du jour. In my mind, it's simply retail, regardless of the channel. Pure-play online e-commerce economics simply don't work for a lot of products. Also, particularly in the case of selling goods that are not unique or private label, (online) competition on keywords with players like Amazon will ultimately be unsustainable.
The integration of on- an offline is exemplified by "online" players acquiring "offline" businesses; for instance, Amazon acquiring Whole Foods and Wall-Mart acquiring Bonobos. Also, closer to home, we see Cool Blue opening brick and mortar stores.
Ultimately, for Ace & Tate, it's all about providing the best possible experience for our customers. For some, this means an online experience and others prefer to shop online. The challenge is to integrate these channels in the best possible way.
Which entrepreneur do you look to for inspiration?
A couple of people I follow closely:
Michael Preysman (Everlane) is building an exciting direct-to-consumer brand. I look to them for their consistency in branding and communication.
Obviously Jeff Bezos is amazingly impressive. Whatever your position on Amazon, you have to respect his ability to see into the future and strategize long-term.
Yvon Chouinard of Patagonia has led the way for for-profit, environmentally conscious businesses. I highly recommend his autobiography "Let My People Go Surfing"
How did you experience the growth from local to global/international?
That's a pretty open question. It's challenging but invigorating. I guess looking back we completely underestimated what it means to be an international business, but I wouldn't change it! On a personal level it's inspiring to travel and see the response to the brand in different cities. From a business perspective I don't think we could fulfil our ambitions for Ace & Tate in just the Netherlands – we are a very small market and I have always built the company with the goal of being a sizable business in mind.
What are your thoughts on the creativity in retail in Rotterdam?
Unfortunately, I can't answer this question as I don't know enough about Rotterdam retail. There are a couple of great stores like Woei and Groos, which I have been meaning to visit for a while now.
What advice would you give others trying to succeed in your industry?
Ask advice, be thoughtful about the decisions you make but ultimately do what your gut tells you. Know when to shut the f*ck up and listen to the experts, however. Last, build a stellar team around you and don't be afraid to give up control over the day-to-day of your business.
There's a lot more where this came from. Join us for Rotterdam Talks Tech at Spaces Hofplein on September 14th for the complete story and more. Don't forget to pre-order your tickets right here.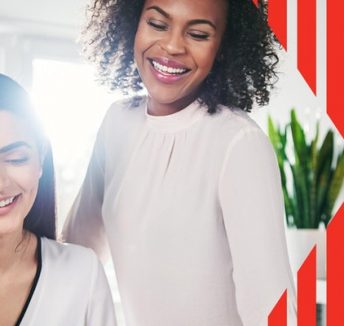 Read now

Differences, Determination, and Diversity - TEDxLadies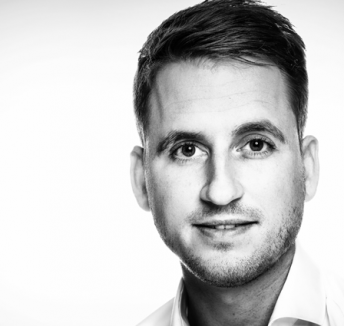 Read now

Speakap's Patrick van der Mijl is revolutionising our internal communications.