City hopping goes to Madrid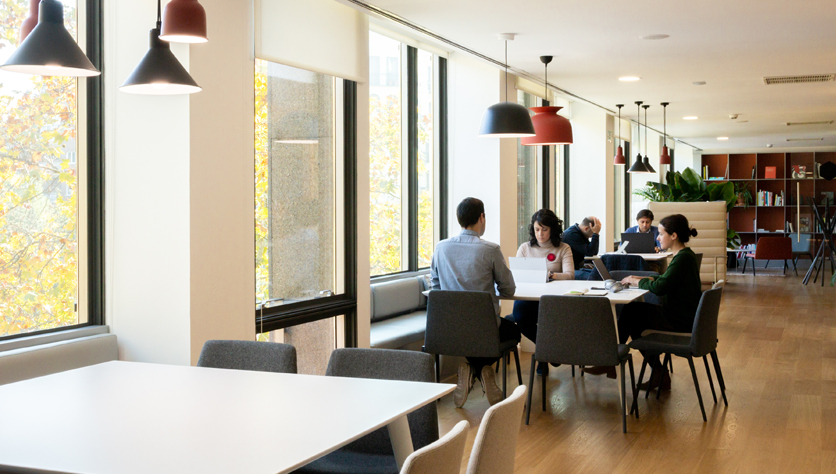 As the sun rises over Plaza Mayor, it's easy to see why so many people choose to live and work in Spain's stunning Madrid. The Spanish capital's central square, located very much at the heart of this bustling city of some 3.2 million people, comes alive every morning with locals, businesspeople and tourists enjoying breakfast, mingling and shopping, all beneath the watchful eye of the striking bronze statue of King Philip III. 
The largest city in Spain, according to legend it was originally called Ursaria ('Land of Bears'), due to the high number of the animals that used to prowl its ancient forests. These days, though, the best chance of receiving a bear hug is from one of the many enthusiastic street traders in a city where hospitality is as warm as the weather. 
The arts and entertainment scene in Madrid is also legendary, with Arco – Europe's largest contemporary art fair – turning the city into the centre of the international arts world during its five day run every year, and Festimad, where rockers both established and new perform at the Butarque Stadium in Leganés.  "Madrid is more cosmopolitan than anyone might think," says Ana Aramendía, Spaces community manager in Madrid. "It has hundreds of cultural events, all kinds of restaurants and endless leisure offerings. It really has so much to discover."  
More than meets the eye
But Madrid is about so much more than tasty tapas, awesome museums and stunning architecture. It's also a pretty amazing place to work and do business.  At the heart of Spanish working culture is a proper work/life balance, so it's absolutely no surprise that Madrid has embraced the concept of flexible working, such as that offered by Spaces, a brand that goes beyond merely workspace. Spaces builds in a calendar of events designed to build a working community, with sessions such as business breakfasts and other fun events where people can meet, chat and collaborate. 
From Río to Atocha
With locations dotted right across the capital, there are plenty of options for a new business looking to establish themselves in the city, each with its own unique strengths, surroundings and selling points.  Located right in the very heart of Madrid, Spaces Río is situated in a beautiful historic building a short walk away from the famous Royal Palace and Plaza de Oriente Gardens, the perfect place to be inspired. "We´re much more than an office space," says Aramendía. "We offer our clients a creative place to work and develop new ideas and synergies while feeling at home. Our aim is to provide them with a beautiful inspiring workspace, really focused on design, and making them feel that they belong to a vibrant community of like-minded professionals."  As Spain's administrative and business centre, the city is ideally placed for companies looking to establish a new foothold in the country. Spaces Atocha Estación for example, is perfectly located next to Madrid Puerta de Atocha Station, the busiest and most important railway station in the country, placing this co-working hub right at the centre of the business district.  
Surrounded by shopping malls, cafés and restaurants, it's located near attractions including the Resolve It Amusement Centre and Escape Room, as well as more cultural destinations such as the Museo Nacional Centro de Arte Reina Sofía. "We've recently opened two new locations with two more to come," says Aramendía. "We're implementing many community activities and alliances to offer our clients the best possible experience." 
Recoletos to Retiro
One of those new Spaces due to open in December is Recoletos. Combining the best of old and new in a renovated building that manages to retain its classic features and spanning six floors, as with all Spaces sites, it also harnesses the very best of modern interiors, facilities and web connectivity.  Located in an upmarket area of the city centre, it's surrounded by high-profile offices for the government, army, courts and banks, alongside restaurants, theatres and parks. But the site too isn't far either from the more bohemian area of Chueca, with its trendy bars and Bogui Jazz club. From here, the rest of Madrid is easily reached by bus and metro, with the Cibeles bus stop and Banco de Espana subway station close by. 
Not far across town is Spaces Retiro. Ideally situated in the Golden Triangle of Art, Atocha train station is just nearby, too, providing direct access to high-speed trains to Barcelona, Valencia and Seville in no time at all.  With all of this to offer, Aramendía is in no doubt that newcomers to Madrid are in for an eye-opening experience of culture, history, and business opportunity. "You can't miss El Retiro park," she says. "It's our biggest green lung in the city, just in front of our building. We're located in the very triangle of art, with super important national museums such as Reina Sofía, the Prado, Thyssen, and more. The Lavapiés district is five minutes away and it's a booming multicultural area." 
Find your perfect Spaces co-working hub in Madrid.
Read now

Turn your meeting game into a winning game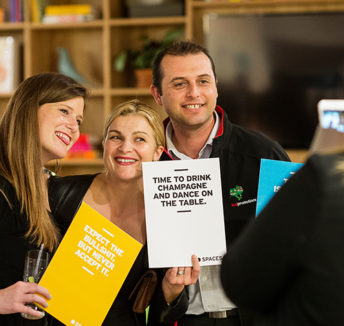 Read now

Spaces Spotlight: The people who make Spaces work USA, East Coast