Spaces Spotlight: The people who make Spaces work USA, East Coast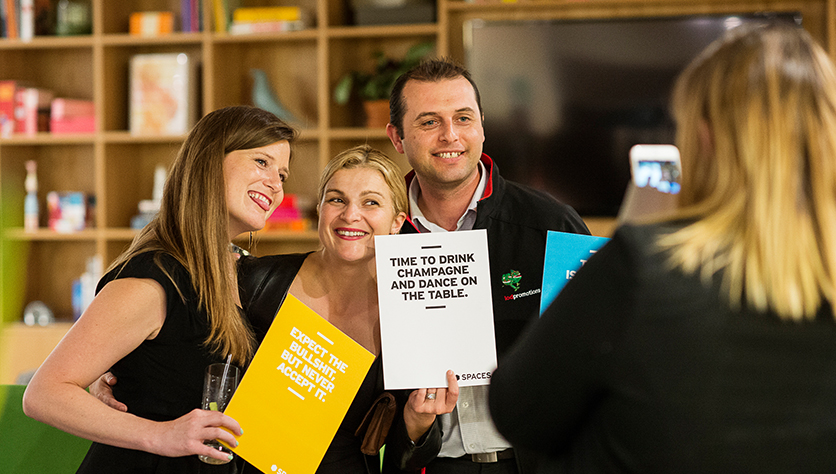 Work should be more than just a place where you go to turn on your computer screen and start tapping your life away. The most productive places of work are those where people can break up their day, have the comfiest seats and work at places that make them feel at home. At Spaces we know we have a pretty snazzy set-up that helps you tailor your focus through different parts of the day. The other minor added benefit, ok major, is the community team that make Spaces, Spaces.
Mood is a funny thing and it's interesting to see how a single interaction can change someone's mood. With our community team, that mood is for the better. Our community managers come from all walks of life and experience, making each Spaces location a dynamic and unique place to work. Our team makes it their job to see you smile, or give you a friendly nod if it doesn't look like you're up to chat about your weekend. We get it, everyone has their bad days.
Spaces Meatpacking
Chelsea is our Community Manager at Spaces Meatpacking and digs in to the creative network that has made this Spaces location their new place of work. Home to a mix of event planners, jewellery designers and those in real estate, Chelsea gets to learn about lots of different industries.
How do you think your role helps your tenants be more productive?
Chelsea: We handle all the logistics so they can get to work & not worry about the rest! I am surrounded by so many different and talented people. Everyday is exciting. From planning community events to networking with local start-ups. Our community has a nice downtown vibe with a really relaxed and create environment. It really doesn't feel like work.
Spaces 1740 Broadway
Spaces 1740 Broadway was our first location in Manhattan and it's community is a little quieter than in other locations. The Community Manager is Christine. Having a smaller location means the Broadway team can really learn the ins out outs of their clients' needs; catering their event calendar to what their tenants want to see and keeping the group sizes small and homely.
What's nice to see in your role?
Christine: I like my role because we have the opportunity to help businesses grow and develop. It's a great feeling watching one of your clients start off in a 3 person office and move into a 15 person room. Working at a smaller location allows us to put on more community events that are suited to our tenants' interests and allows everyone to get to know each other as friends as well as colleagues.
Spaces Long Island City
This location, nestled right in the heart of one of NYC's liveliest art and business communities has one of the most varied tenant networks. Home to architects, engineers, fashion designers, accountants, you name it – it's the perfect place to make any business connection you're after. Stephanie loves her Community Manager role at Spaces Long Island City because her members make it really exciting for her to come in to work each day and learn what is going on in their lives and business.
How do you think Spaces can help fuel someone's day?
Stephanie: I love that Spaces helps all of its members become the best versions of themselves by being a one stop shop for all of their business needs.
Spaces Fulton Market
Located in one of Chicago's fastest growing neighbourhoods, Spaces Fulton Market sits in the West Loop area. It boasts a super attractive street-scape with admirable views of the sea if you're lucky enough to get an office on a high floor. The area has a plentiful supply of bars so meeting up with friends and colleagues after a hard day's graft is really easy. Brian is the Community Manager.
What do you like about your Spaces location?
Brian: Our Spaces location is a converted meat-packing warehouse. Much of the original architecture was saved and incorporated into the design of the location, such as the exposed brick and beams, and the original hardwood floors. It's nice to visualise the work that used to go on here and the work that currently goes on. I love being able to watch the individual ways that people work. We have multiple companies that work in the same field, and each company drastically does the same job differently.
Take a look at our other locations to find your dream spot to work and see how our community managers can transform your day.
Read now

City hopping goes to Madrid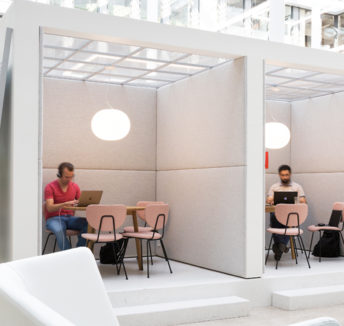 Read now

Dealing with tech addiction in the workplace