5 Ways to beat the summer slump
Summer is always the time of year when procrastination rises and productivity suffers because of it. This obviously happens for a multitude of reasons, but it's usually caused by daydreaming of future vacations, beaches, beer gardens, parks, swimming, and the list goes on… You get the idea. Of course colleagues going away for a vacation or taking time off to enjoy the summer won't help to keep you motivated, and neither will a slight downward curve in the amount of work coming in. Here are 5 pointers to help you keep your head up amidst the summer heat.
Let go of the schedule
There's no point in staying somewhere you have no point in being because there's no work to be done. Go out and enjoy your freedom once you've finished up for the day, and give it a final check a half hour before you were originally supposed to be done. Nothing new? Congratulations, you've saved yourself some precious time. Of course this only applies when your job allows you the freedom of doing so.
When you're a manager and you want to increase employee productivity, allowing staff to leave an hour early on quiet days might do the trick. When employees know there is a certain reward for finishing up early, they will focus on the job at hand to earn that reward. There's no point in adding to the vicious cycle that is procrastinating by keeping people around for no reason. It's important you trust your colleagues, and prove that you trust them by keeping the micromanagement to a minimum, as that might work counterproductive.
Prepare for the slowdown
The summer slowdown: dreaded by many, properly utilized by few. When work comes to a standstill, it's important to keep track of what might happen once the pace starts to pick up again. Try to think of tasks to do in the summer, even before it has started. In need for the computer systems to be revamped, up-graded, or replaced? Do it in the summer, you'll give yourself and colleagues time to adjust and it won't cause as many problems as it would in a busier time of the year. Need to hire new employees? Start in the summer, it will give people the time to be properly introduced to a new job, and they can pick up the pace when the workflow increases. The same applies to other major changes in your business.
Relax the dress code
Nobody likes to suit up when it's in the 30-something degrees. So why enforce it? Unless you've got perfect air-conditioning and a job that requires you to talk to, host, or make big sales to important clients who value the suit, there's no reason to. Casual shorts or skirt and a t-shirt always do the trick. Flip-flops might be overdoing it, but there's nothing wrong with a casual sneaker. A lot of young entrepreneurs and start-ups already believe in ditching the suit, so why shouldn't you?
Go outside
Taking a quick trip outside will put people's minds at ease. Even an outside lunch, drink, or a quick 10 minute walk in the sun will give people the feeling that they haven't been missing out, despite being at work all day. If your job offers the luxury of being able to enjoy great weather while at work, you've got a good job. And when people have a good job, they work harder for it to succeed.
Take sprints
Taking sprints can help with productivity issues, especially if you create a reward system for yourself. During the sprint, you work very hard for 30 minutes, and reward yourself with a 5-minute break. It can be a coffee break, snack-time, or anything to get you going, maybe even a quick walk outside. By working like this, you can effectively prevent the slump from creeping in, and keep your mind active for 30 minutes. It's a relative short period of time, so it's not only very tangible; it's enough time to keep your focus on the task at hand.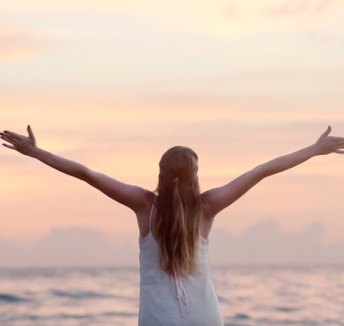 Read now

Making the most of your vacation.
Read now

Spotlight on: Shura Alonso, Community Manager in Madrid