Spaces: 2016 in review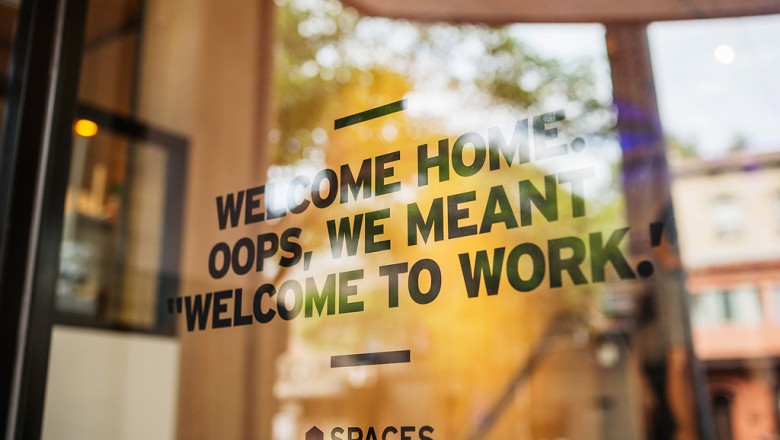 December is the month to take stock, to reassess and to look back before we can look forward. It's been an exciting year at Spaces. 2015 was the year that we first embarked on our international journey, 2016 marked the year of our true international expansion.
With new locations opening in Mexico City, Dallas, Silicon Valley, Gurguan and Liverpool, we've set even further foot on international grounds. We opened our first Asian locations, first Singapore and later Gurguan in India, with Spaces in Japan and China opening soon. But our own home turf was not left behind, by finally opening in the great city of Rotterdam. We already opened in Sydney, Melbourne last year, adding Australia as the 3rd continent, after Europe and North-America.
CROSSOVER
All these locations worldwide make it possible not only for a community to grow but also to embark on more international territory. Working in an environment that feels comfortable yet inspirational has never been easier. This summer we welcomed Australian members in our Amsterdam locations, and Dutch members in London, to name a few.
NEW COUNTRIES, NEW LANGUAGES
With our first Latin American location, we also took on the task of going multilingual (well on our website at least). Adding Latin-Spanish as a language on our website, making our website  available  in Dutch, Swiss-German, Italian, French and Japanese. Languages like Chinese, German and Spanish are to be added soon. Having certain typical Spaces elements in another language than English, was an exciting moment for us.
Seeing the pictures of all Spaces locations worldwide, from the interior to the events to the community and the people; proof that we are really establishing an international community of likeminded people with an entrepreneurial spirit on a global level.
CHALLENGES AHEAD
On the path to this global presence are many new challenges which come naturally with new territories. Bridging the cultural gaps, new perspectives on standards, giving new meaning to flexibility. A growing community also means a growing team; how can we ensure the same level, standards and manage expectations on a global scale?
CHAMPIONING THE HEROES OF SPACES
We started with a new social media campaign in which we championed the heroes of Spaces #heroesofspaces, the members in our community that make a difference. With a social media takeover of one week, we could get a glimpse in their life as an entrepreneur, see how they connect with other community members and how they manage to keep a work-life balance.
SOCIAL FACES
As a place where we encourage people to show the interpersonal social skills, our role in social responsibility should not be left behind. We hosted the Night of Volunteer in Amsterdam, signed up for the ALS City Swim and ran 10 EM for non-profit organisations that do great work for children in need. In the upcoming year we aim to set our program for corporate social responsibility with our focus in making the communities outside of Spaces just a little bit better.
EVENTS
Of course, they were opening parties! Some big, like in Rotterdam and Singapore, some more intimate like in Mexico City. But fun was definitely had, eiher way. In The Netherlands we partnered with great cultural institutions as the Stedelijk Museum, Rijksmuseum and FOAM. And when FOAM had their travelling talent expo in London, we followed suit. Taking community members from Amsterdam and London with us to the opening. In London we also partnered with Dutch netwerkclub De Ruijter, in Dallas we actually partnered up with local artists, hosting local art events together. As it seems, not everything has to be big in Texas.
AND NOW..
Well, now we look ahead to 2017; a year that will further establish our expansion in North America, Europe and Asia. We are proud of our community that follows us, that stays with us and grows with us. We take pride in our people that keep it small and personal. You know what they say, teamwork makes the dream work. Let's go and discover the world together.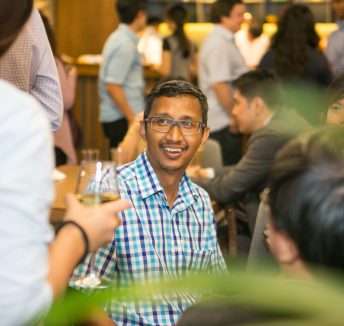 Read now

Don't forget this when taking a new job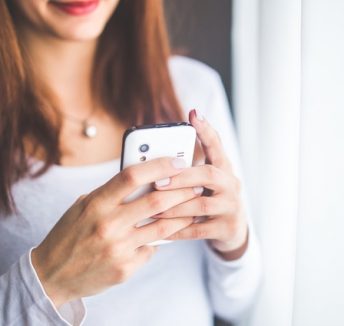 Read now

Why so many of us hold a phone but don't like to call