Parcompare, mobility solutions for the future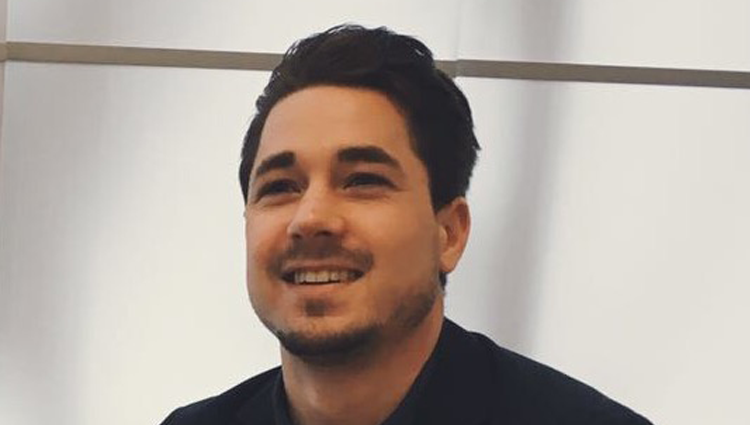 Sven Snel is the man behind Parcompare, the all-integrating service for getting out and about the city and airports. We had a short chat about him, his business, and a few nuggets of wisdom you can't miss out on. Sven is one of the speakers for our next edition of Amsterdam Talks Tech: Smart Cities and Mobility.
Can you tell us about what you do?
At Parcompare, we provide an all-round platform to compare different mobility solutions for any location, and making these mobility solutions bookable by third parties. We want to make life easier by offering all possible travelling options to the traveller at the right time. In Amsterdam for example, we have the possibility to combine taxis, parking, public transport, bikes, and we offer those solutions to third parties. One of these third parties is the Theater of Carré. At Schiphol we combine parking, taxi, public transport, and hotel packages. These options are bookable through third parties, like the KLM.
Can you give me a short background of how you got there?
I started an external parking company at Schiphol in 2010. We provided 24/7 off airport parking solutions and shuttle transportation. It is still operational but I sold the company in 2015. After that I started creating a platform for creating easy access to airport parking, and comparing different taxi and public transportation services. When resellers providing airport solutions got into the service, there were a lot of requests from third parties. They were asking all kinds of stuff, like whether we did city and event centers, this eventually led to connecting our platform to third party city trip providers. In the airport sector the number of passengers is growing by at least 6% annually. When we noticed that city centers are getting crowded, we decided to connect everything on the same level.
What companies do you look to for inspiration?
For inspiration we especially look up to the travel industry based companies, and the technology that makes daily use by travellers possible. These companies facilitate three important factors; technology, customer care, and finance. Some of these companies include Travel Port and Amadeus. They're basically the same type of company as us, just with a different product and of a far larger scale. They offer the same IT, finance and customer care services as we do for our resellers, suppliers and travellers.
What are some of the industry related services or apps that impress you the most?
The services and apps that impress me the most are the ones that provide the best customer care, and the servicing tools used by many people. Such services include Uber for taxi services, Park Mobile for parking services, and Rome2Rio for public transportation. They possess a great amount of expertise, so I look up to all them. We want to give them a platform that lets them take their service to third party services, and lets them expand their services. If you look at these companies however, they all provide a service at the end of the customer journey. When travellers need to get somewhere really fast and are wondering how to there, they're stuck with a problem. With our platform we want to give companies a platform that presents their solutions a lot earlier in the customer journey. For instance, on the exact moment the traveler sets up a meeting, books a ticket or a citytrip. Other from that, all these great services are their own separate machines. Some customers take the taxi, some take a Flixbus, others take the bike. Development for all these services happens so fast, it's easy to miss out on a great service. Which is exactly why we want to offer these services and their customers a platform that is complete, and integrates and combines all those services in one. At that point we directly present the traveler with the right mobility solution.
What are your thoughts on the future of urban mobility? Which direction do you see it heading in?
In my opinion, the future will fully embrace the sharing economy when it comes to mobility. Public transport is actually already a form of sharing. I think it is only a matter of time before we start sharing taxi rides, cars and bikes more often. Right now all mobility solutions are still somewhat of a niche, which is why there are so many, sometimes exotic, services. The combination of technical possibilities and smart entrepreneurs makes that there are new 'exotic' mobility solutions created every week. This is what makes the world of mobility solution so interesting. When everyone works on their own solution for a target audience, the solution for that audience will probably be better, smarter and cheaper. When it comes to sharing, I believe we need more fully integrated services and improvements such as the OV-card (card that allows access to all kinds of public transportation or possibly all mobility solutions in the future). Next to creating more innovative solutions and working towards a single 'terminal', it is clear that people are starting to lose the emotional attachment to their cars. This is mainly because they want a better world or cheaper travel. Also, local governments are skipping out on car parks on the streets so that having a car will bring a lot more inconvenience. This change will open traveler's eyes to more and more advantages in new mobility solutions.
What are your thoughts on the tech startup scene in Amsterdam?
It's booming. Amsterdam is the absolute go-to for inner city mobility development. If you were to compare the parking solutions for Schiphol to the rest of Europe, its development is years ahead of the rest, which is exactly the reason Schiphol is a perfect showcase for our product. If it works here, it works anywhere in the world. When it comes to city centers, the cities are working towards solutions on making their centers car free. They look to all kinds of possibilities, so it's a hot item at this moment. The problems aren't solved yet, so the opportunities for mobility tech startups in Amsterdam are everywhere.
How did you integrate tech as a central component in your business?
In our company, we work in three facilities. Tech is definitely the most intensive one. Then there's an operational team that focuses on customer care and finance. We also work with a product manager who makes sure that Tech and Operations are on the same level. They check our possibilities and check whether sprints are met. The product manager is the only link between operations and tech, because we keep teams separate to allow for better focus. Our trademark is scalability with a 'SaaS solution' for our resellers and suppliers. We don't go for for custom-made, unique solutions, but for expanding our business. Which is our long-term goal anyways.
What advice would you give others trying to work their way into this industry?
Use the available platform. We mentioned target audience and being a niche earlier in this interview. The biggest mistake you could possibly make is to overthink possibilities for your target audience. Because most mobility-targeted services are somewhat of a niche-business, they are also very high-risk. Target audiences can change overnight, and so can the market, so be prepared to have target audiences getting attracted to new mobility solutions. If you do choose to aim for a very specific target audience, make sure to make the right choices, and anticipate on what you think your target audience might do.
Want to find out more? Sven is on the speakers at Amsterdam Talks Tech: Smart Cities and Mobility, so make sure to get your tickets here.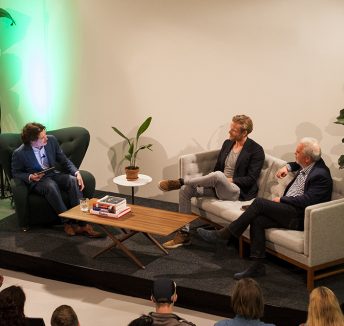 Read now

Rotterdam Talks Tech Recap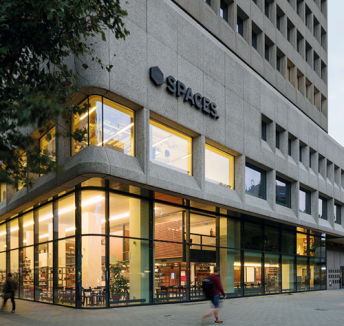 Read now

Can't spell fuckup nights without fun