New Spaces opening in May 2019: Coworking by the Arc de Triomphe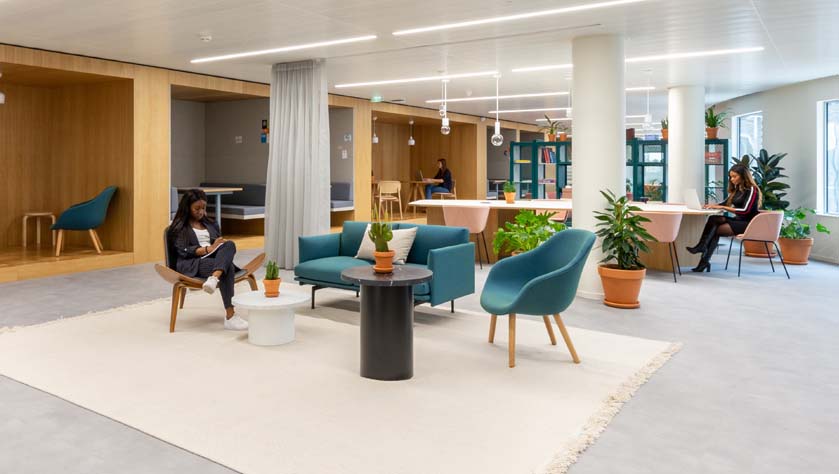 May is in full swing, and so are the Spaces we're opening this month. With eight exciting new Spaces at breathtaking locations across Europe, the US and India, you'll get to work from some of the most inspiring offices you'll find. Here's what we've got coming up.
Europe
Spaces Etoile, Paris, France
Reach for the stars with Spaces Etoile, which just might be located in one of the most prominent spots in the world; right next to the Place Charles de Gaulle. Stand face-to-face with the iconic Arc de Triomphe or walk down the Champs-Élysées, all within less than a minute from your office. C'est magnifique!
SPACES PORT OLÍMPIC, BARCELONA, SPAIN
Say hello to the second Spaces to open its doors in buzzing Barcelona.  Spaces Port Olímpic is here to take home the gold medal with its beautifully refurbished offices. Officially built as an Olympian's hub for the 1992 Barcelona Games, this unique business location isn't strange to achieving success. So, we've restored it to glory, and prepared  it for a new generation of golden achievements.
SPACES MARÍA DE MOLINA, MADRID, SPAIN
Located in the northeast of Madrid, our fourth Spaces in Spain's capital city fits right in with the surrounding Prosperidad neighbourhood. The area's known  for its strong commercial scene, as it's packed with many ambitious startups and a creative community of entrepreneurial thinkers. As an additional benefit, anyone setting up camp here will absolutely love the nearby metro connection, which takes you from Spaces María de Molina to downtown Madrid in under ten minutes. Ideal for a quick commute and for having an afterwork dinner in the city centre.
Spaces apotekergata, Oslo, Norway
Back to Scandinavia for the fourth Spaces in Norway's capital city of Oslo. Spaces Apotekergata is located in the exciting literary quarter, known for its many creative outings and book shops. The historic city center that surrounds it ensures a continuous source of inspiration, ideal for the entrepreneur looking to find something more than just an office.
Americas
Spaces Hell's Kitchen, NYC, USA
We've cooked up something really nice for you amidst the buzz of Manhattan. Spaces Hell's Kitchen lets you grow your business in one of New York's most history-rich areas. With the Hudson and New Jersey on one side, and the Manhattan skyline on the other, this waterside business hub provides unique moments of relaxation in an energetic environment that is unmatched in the world.
Spaces South End, Charlotte NC, USA
With a history that runs back to the gold rush, Charlotte's a city where business has always been a key driver. Its South End is known for being young, trendy and highly entrepreneurial – best seen in the large number of small businesses and craft shops. Spaces South End fits in perfectly with the neighbourhood, and provides you with a place that'll make your business shine.
Spaces The Wynwood Cube, Miami FL, USA
Our first official Miami location is right on time for summer. This stunningly sunny Spaces is just a few blocks away from the seaside, with the Biscayne Bay within sight. From there, you'll dip your toes in the sand of Miami beach in no time. But Spaces The Wynwood Cube isn't only a place that lets you enjoy Miami to the fullest, it's also a place where business can thrive. With the international airport at 20 minutes and the creativity of the surrounding area, this is a great place to call home for any type of business.
Asia
Spaces Max Towers, Noida, India
Talking about Spaces with a view! Spaces Max Towers in Noida is located on the 16th and 17th floor of the brand new Max Towers, and these spaces are more than impressive. It's nearby some of Delhi's most important spots, including the International Airport and the Central Business District. Add onto this easy public transport access, allowing anyone to go out and about the city in no time. It's the perfect spot to be in the center of everything.
Can't find the Spaces you're looking for? Check our locations page to find your nearest Spaces.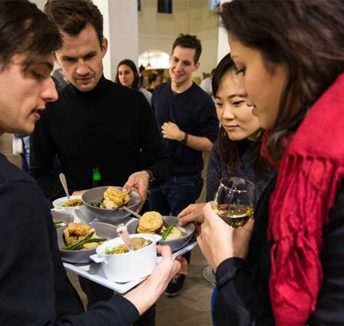 Read now

What's happening at Spaces in week 20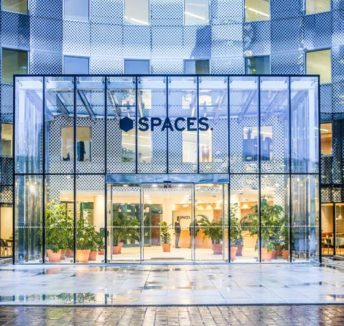 Read now

Spaces La Défense, Europe's largest coworking space, has hit 110% occupancy in just three months