New locations and partnerships are set to be the Spaces highlights of 2020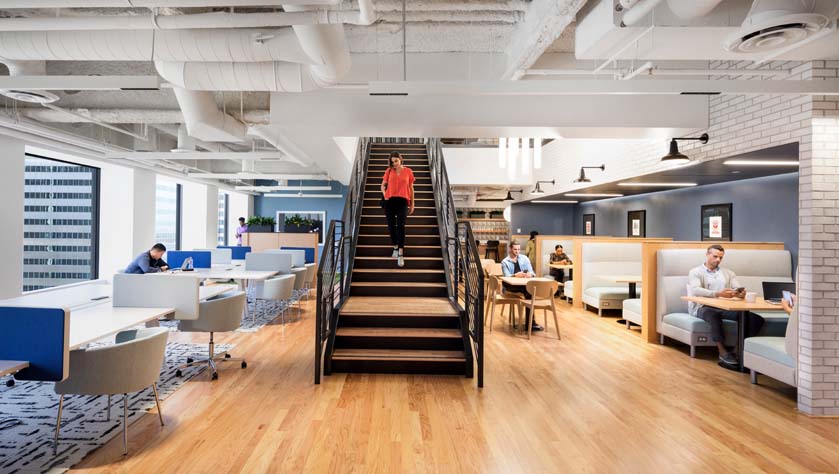 The past 12 months solidified Spaces in the US, with iconic new openings and the overall willingness to embrace the workspace revolution. Now looking forward, 2020 promises to be an equally formidable year of achievement for our brand.
Refurbish and repurpose
One distinctive trend we'll see this coming year is Spaces looking to utilize existing historic buildings as great locations for new offices. "2020 will continue to show strong growth but in new and exciting ways," says Michael Berretta,  IWG's Vice President of Network Development. "We are looking at adaptive reuse opportunities in historic landmarks."
Over the past 12 months, we've opened locations in mixed-use areas such as Spaces Makers Quarter in San Diego, and Santa Monica's Water Garden Development, and this too is a trend that looks set to continue, with Berretta envisioning integration into more and more mixed-use and traditional retail-type developments. "They bring work and play together on the same level field," he says, adding that other things to watch out for include more partnerships, and the management of open areas and services for building owners.
Places for people
As Spaces, we are all about providing great locations that allow our members to thrive: vibrant places that are designed to facilitate creativity, vision, cooperative working and sowing the seeds for business success. And if there's one thing 2020 promises to have in abundance, it's fascinating new locations.
One such highlight is Spaces Hell's Kitchen in New York. Right at the heart of one of Manhattan's most iconic districts, where urban regeneration, great food, music and creativity all come together, the new site is surrounded by commerce and business on every side – a truly dedicated office for professionals and creatives.
Just a stone's throw from the Hudson River, it's conveniently situated near the West Side Highway, and there's also a Citi Bike Station directly across the street plus numerous bus and subway stations within walking distance – getting around the Big Apple and hosting visitors and clients will be a breeze. And when it comes to cityscape vistas, this place has it sewn up. Close to Manhattan Cruise Terminal, the waterfront business hub overlooks both New York and New Jersey. "This will prove to be one of the most dramatic designs in the US with soaring views and dramatic meeting spaces," says Berretta.
Nationwide appeal
But it's not just the Big Apple getting all the love. Spaces State Street will be the first location in the financial district of Boston, with direct access to one of the busiest thoroughfares in the city. The leafy New England city is just a few miles from the vaunted Harvard University, so is sure to be a spot to attract all that up-and-coming talent with a truly dynamic flexible-office space.
Down in sunny Florida, there will also be two very trendy new locations coming to Miami. Located in the city's buzzing Wynwood District, Spaces The Wynwood Cube offers flexible and creative coworking in the conurbation's exciting art hub. Businesses will be able to get working on those new creative ideas, all as part of a vibrant community of entrepreneurs. The city will also play host to Spaces Lincoln Road, smack-dab in the middle of in South Beach. "Both of these will bring design statements coupled with a focus on collaborative working," Berretta adds.
One thing's for sure: whether it's new buildings, bringing iconic old ones into the 21st century, partnership working or forging important new business relationships, 2020 promises to be every bit as exciting as last year on the Spaces journey.
For more information, check us out here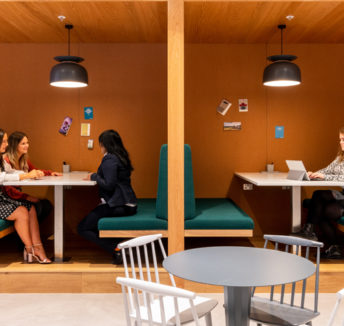 Read now

Survival guide for working through the holidays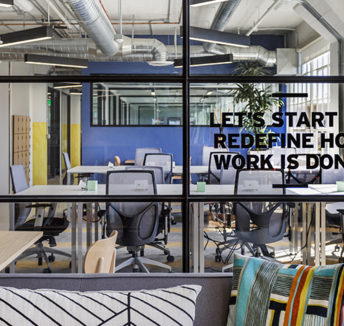 Read now

2020 Vision: Work Trend Predictions