Survival guide for working through the holidays
Working throughout the holidays seems like an injustice, but we all have to do it some form or another. Long gone are the days where you'd take weeks off school for the holidays, the time stretching before you with endless possibilities.
Working through the holidays can be stressful. You have a million and one things to do and you end up forgetting half of it. There's presents and food to buy, things to wrap, cards to write, relatives to see. It can all get a bit much, especially when you've got your regular 9 to 5 on top of it. Here's a few tips to make it a little less stressful for yourself and others.
Set your boundaries
It's okay to say no to people at Christmas. You need to set boundaries so you don't overwork yourself. Whether that's turning down extra tasks you can't feasibly complete at work, or telling family members you can't help them with picking up a turkey or whatever they want you to do this time when you have work to do, exercise your right to say no. Working from home can be a bit new to some of your family members, so it's worth stressing that while you may be at home in your slippers, you're still at work.
Make it festive
Bring some holiday cheer into your office to boost morale while you're working away. It'll be appreciated – chances are you won't be the only one in the office. Either from adding some simple decorations, and putting some festive snacks in the office, it can go a long way in brightening up your time and reminding you that your time off is not too far away.
Be nice
Don't forget to keep it respectful to your coworkers and anyone you cross paths with while you're working. The festive period is a stressful time for everyone, and work is usually the last thing on someone's mind. While it's no excuse for a drop in quality of work or rude behaviour, people have more of a tendency to forget things and seem a bit more frazzled. When you're working, don't forget your peace and love for your fellow men – it is holiday season after all. Not everyone celebrates the same holidays, of course, but it's always good to keep that festive cheer.
Want to read more? Check out our other articles here.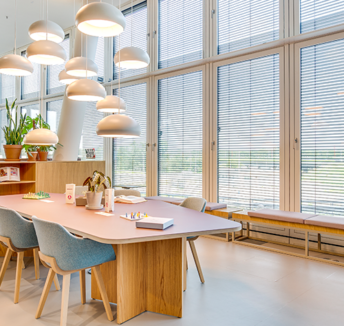 Read now

How office design helps your brand to win over potential employees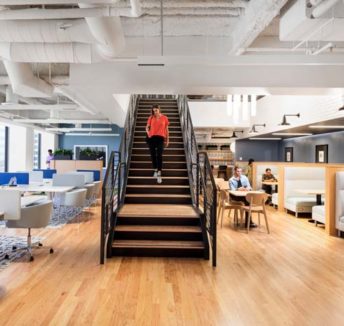 Read now

New locations and partnerships are set to be the Spaces highlights of 2020