Hello 2020 – here are the new Spaces opening in January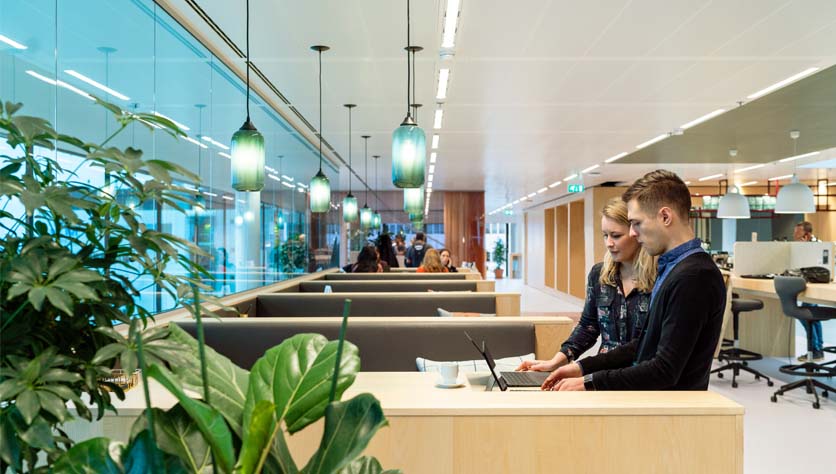 It's the start of a new year and 12 months of new possibilities. At Spaces, we're here to help you fulfil your potential and make the most of the working day, with five new destinations designed with productivity in mind. From North America to Europe, our latest offerings turn the business of work into the business of pleasure – and we'd love to see you in one soon.
First up, let's head to North America, the Canadian city of Toronto and the breath of fresh air that is Spaces Gladstone. Set in the Little Portugal neighbourhood, expect to be surrounded by a relaxed Latin vibe and a choice of venues from which to enjoy the mother country's famous pastel de nata, or custard tarts – perfect with the morning cortado. You'll also be within 15 minutes of the MZTV Museum of Television, Osler Playground Park and Trinity Bellwoods Park, plus plenty of restaurants. A nearby bus stop provides a quick hop to downtown, and a light rail station keeps one of the best coworking spaces in Toronto connected.
From there, it's over to Europe and the always exciting German capital of Berlin. Spaces Spindlershof is a brand-new location inside a very old building – dating from 1841, in fact. So you can expect an Art Deco-inspired façade hiding a state-of-the-art office behind closed doors – which is very Berlin, nein? This being the Mitte district, you're literally at the heart of the action (the clue's in the name) where bars, cafés and eateries abound, as well as plenty more for making a night of it and the Märkischer Garten for when it's time to reflect.
But it doesn't stop there for Berlin. In the Neukölln district, you'll come across Spaces Alte Post. The stunning classical architecture of the building alone is enough to impress, but the fully refurbished inside is just as gorgeous. This former post office is a great place to run a business from, as it connects you flawlessly with the rest of the city. Coworking spaces in Berlin have never looked so good.
Sticking with the gritty-turned-pretty theme, coworking in Krakow isn't looking too shabby these days either. Occupying an entire six-floor building that started life as a playing-card factory, Spaces Fabryka Kart proudly showcases its industrial heritage with exposed brick, huge windows and steel girders all on display. Bus and tram connections will get you into the centre of Poland's second city in a matter of minutes, and the main railway station is only a 10-minute walk away. The neighbourhood is on the up, so expect plenty of cafés and culture to choose from, and green space in the form of the nearby Park Kleparski too.
What's that, you've never been to Serbia? Well, you're missing out – and the introduction of Spaces Navigator II, which is opening soon, means there's really no excuse not to drop in and stay a while. When coworking in Belgrade looks this good, it's no wonder that the capital city's been enjoying a newfound reputation as a cultural centre and start-up hub for a region that likes to do things a little differently. The building itself is of the Class A variety, and comes complete with a café, a gym and plenty of parking. And the local area, Blok 43, is smack-bang in the middle of all the major new office developments, meaning that the many transport links make getting around a breeze.
And finally, it's time for a little sunshine to warm up those winter bones. Down in Greece, coworking in Athens takes on a new lease of life with the launch of Spaces Theanous (coming soon). As flexible workspaces go, this one's a winner with its on-trend location in the creative hub that is the Petralona district. With that location comes plenty to inspire you beyond the office walls (think galleries, music venues, restaurants, theatres), and plenty within them too: spread over five floors, a choice of seating arrangements from private meeting rooms to shared-office spaces keep the options open and the sparks flying.
Wherever you rock up, there's a Spaces to suit. From brand-spanking new to thoughtful renovation, each destination is as individual as you are. But what they all have in common are beautifully designed office facilities that are made to inspire. Breakout areas, desk space and meeting rooms are all on hand, wherever you are, in some of each city's most exciting neighbourhoods. So get on board, find your Spaces, and be part of a growing global community.
Find a workspace near you. Check out all our locations right here
Read now

Spaces plays host to Latin America's tech leading lights.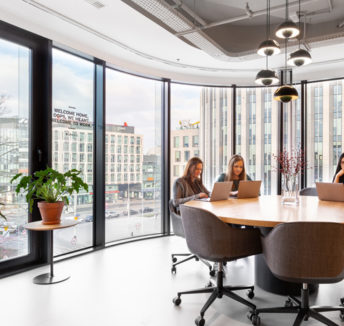 Read now

When it comes to meetings, location is everything.