Meet Photography Gallery Director Naomi Cass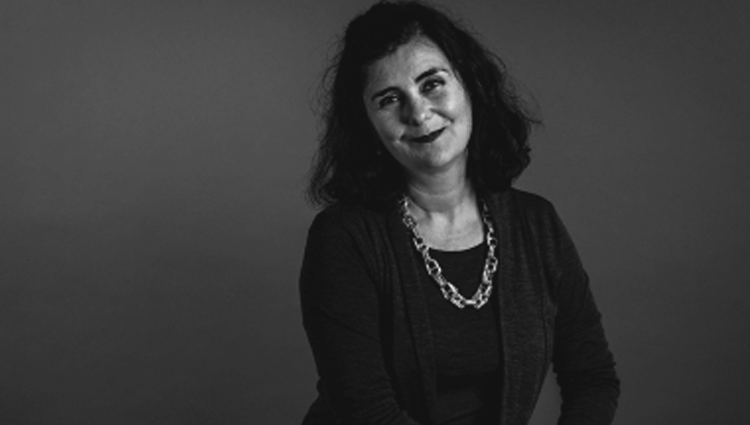 Meet Naomi Cass, Director of Melbourne's Centre for Contemporary Photography. We talk to her about the effects of creative inspiration on levels of productivity, and our the new photographic installation at Spaces Richmond.
Can you tell us about the Centre for Contemporary Photography? 
We have a thirty-year history as an exhibiting organisation dedicated to nurturing the development of photographic arts including, video, film and digital media. We support artists by providing educational experiences for aspiring creators, exhibition opportunities for early-career artists, supported research projects for mid-career artists (through our commissioned survey exhibitions) and substantial opportunities for established artists to experiment and take risks.
We always take a comprehensive approach to the support of professional practice, understanding that, over a career, practitioners may work across different areas, for example, as artist and curators, curators and writers, artists and academics, and artists and small business operators. The furthering of artistic practice, scholarship and audience involvement underpins our programmes spanning: exhibitions, international collaborations, Indigenous artist initiatives, workshops, publishing and education.
Developments in digital and social media offer exciting new opportunities in the photographic arts. We have an outstanding track record of supporting artists, exhibiting photo-based art, critical and social engagement and audience inclusion.  As such, we are well positioned to offer artists opportunities to be at the forefront of experimentation in new forms of media offered by rapidly changing technology.
What are the kinds of artists and artistic mediums you show? 
We present the work of local, regional, national and international artists who make photo-based art. These might be handmade photographs using nineteenth-century analogue methods, right through to the most current forms of digital image making. CCP presents still and moving images as well as installations of lens-based art by emerging through to celebrated, established artists. From time to time we present historical work in the context of the most cutting edge current practice.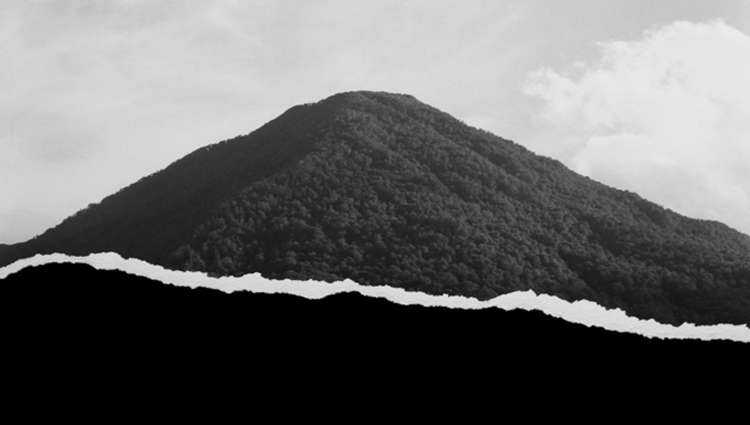 What's the concept and mission of CCP?
We exist to promote excellence and innovation in the photographic arts through exhibiting the work of inspirational photo-based artists, facilitating inquiry, research, and education and including audiences in rich visual experiences and dialogue.
How frequently do you show new exhibitions and installations?
Our  exhibitions change every four to seven weeks across our five exhibition spaces, which includes the fabulous Night Projection Window that presents still and moving images on the exterior of the building every night of the year, after dark. We also present the CCP and City of Yarra Billboard Project in a busy local shopping precinct (on the corner of Smith and Otter Streets, Collingwood) with exhibitions changing on a six monthly basis.
Can you tell us more about the process of curation? How do you go about selecting the artists and their works to feature in your exhibitions?
We have an open call by inviting Expressions of Interest from artists on an annual basis, via our website.  This open call enables CCP to present work by new and emerging artists and curators and to exhibit work that we perhaps might not otherwise have come across, bringing new ideas and artists to broader public attention. We also curate thematic and solo exhibitions on an annual basis. In this instance, our curators develop a concept and work in consultation with Australian and International artists. Regularly partnering with festivals and organisations, we are able to weave our programme into the cultural fabric of the city, these include, Next Wave, the Melbourne Festival and the Melbourne Fashion Festival and theMelbourne Art Fair.  We also regularly meet regularly with artists and remain as engaged as possible with the sector.
What are some of the initiatives you have set up?
We present a range of opportunities for the community to become engaged, both as makers and as audiences. For example, an exhibition on the exterior of the building every night of the year, on our Night Projection Window. As well as a changing series of monumental billboards in Collingwood and a recent collaboration with the Royal Women's Hospital to commission contemporary art by a female, Aboriginal artist for their busy foyer.
CCP Salon is the largest open-entry, award exhibition in Australia and really gives opportunity for the public to have their work professionally installed in this renowned photography gallery. Our public programmes are of relevance to artists of all levels of practice, including folio reviews, workshops and Masterclasses.
Can you tell us about your upcoming exhibition?
We currently have five new exhibitions presenting a broad range of analogue and digital photography as well as video. These exhibitions include work by early-career through to established artists. These five solo exhibitions represent a broad range of ideas and creative approaches addressing personal, political and artistic concerns.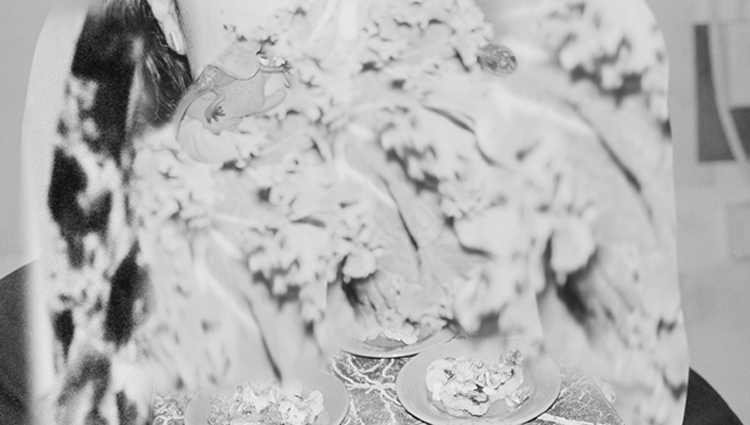 What have been some of your favourite exhibitions and artists to work with?
We love working with artists, assisting them to be effective and to take courage in presenting their work. Each experience is different and we value each and every one. In working with artists we also act as an advocate for the visitor, both regular and first-time visitors.
Can you tell us about the work recently installed in Spaces Richmond?
Vivian Cooper Smith's series Concrete Compositions is a response to the ubiquitous images of destruction and conflict that continuously filter through our lives. The imagery proliferating through the media seemed to be characterised by barriers and walls going up and then crashing down. Concrete seemed to epitomise this cycle and Smith asked, 'why not leave the walls broken?' rather than constantly rebuilding divisive barriers. So he made some concrete and broke it into fragments and then left them floating in pools of bright colour. The work is a celebration of the broken wall; an optimistic look at a world that celebrates difference and diversity and where identity is not formed by having an opposite or enemy.
What are your thoughts on the relationship between creative inspiration and productivity?
Speaking intuitively, creative inspiration and productivity are intimately linked. From our experience of working with artists the act of producing and being effective is linked to an ability to tap into deeply held beliefs and desires. Sometimes this is a slow process but often it is like lightning; a fortuitous moment of realisation. Creative inspiration is not reducible to a set of predictable steps. Being surrounded by beautiful and challenging objects can be inspiring and give confidence to dig into our own resources. How else might we explain the presence of arts, crafts and music in every culture across time and place?
What are your perspectives on the creative scene in Richmond, or Melbourne at large?
Melbourne is a constantly evolving creative landscape, with pockets and communities of interest across the city. In photography and video there are many ways to become engaged for emerging, through to established artists. While online opportunities abound, at CCP we truly value the lived experience of visiting an exhibition space in real time, the shared experience of viewing art in a public environment is an important part of our local ecology.
Any final thoughts? 
CCP presents a range of opportunities in which the community can engage, we welcome those interested in lens-based art at all levels of experience and skill. CCP presents workshops, lectures and seminars and most importantly the opportunity for everyone to present their work in CCP Salon, Australia's largest open-entry and award exhibition of photography and video.
Great, thanks Naomi. 
You can view the work of Vivian Cooper Smith at Spaces Richmond.
Read now

Why We Need to Conserve our Cultural Space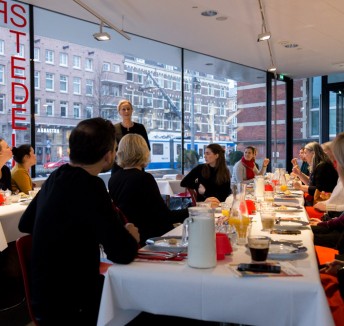 Read now

Breakfast Exhibition at Stedelijk Museum