Creative Meet-up: Recap
An evening of inspiration, a touch of humour, and ultimately an opportunity to network and search for those contact you need to make your venture tick. On the 8th of March we welcomed our members to utilize and engage within our community once again.  If you missed out, check out what our speakers had to say.
Prime Time
Gerrit Nagel is one of our tenants at Spaces Vijzelstraat. He's general manager of the Dutch and UK based media agency – All Response Media. After a short introduction we soon learned a few of their tactics. Who'd have thought that daytime television, the drivvle that you only put on in an afternoon to accompany your housework would be the best time to pitch a sale. Gerrit pin pointed that during an advert or a boring interview with a z-list celebrity, you're almost forced to pick up your phone or open your laptop to avert your attention. He also noted that every aspect of All Response Media is backed up by the hard stuff – data driven analysis.
A man called Derek
Whistling parrots, spending his youth working in his family's shop, and a man called Derek are just 3 of many components that have shaped the photographer and film-maker's life. Rene Nuijens shared his recent works, and his abilty to reveal humour in every aspect of his work. Ranging from out-right and obvious humouristic aspets that life throws at him, to the humour that arises from subtle imperfections, Rene delivered a super chilled talk about his past and how grateful he is for how it's shaped his current life. He also shared the humble belief that you have to dedicate time to yourself in order to progress, and how important it is to develop your own working styles amongst delivering work for those all important briefs from the corporate companies and dancing in the stars.
Etch-a-sketch
To round up the evening, fashion school 'drop out' Sella Molenaar inspired us about her journey from donations to stardom. The illustrator shared her experience of how she once dreamed of diving into the fashion industry. She soon found that maybe it wasn't the right decision (we've all had many) and dropped the textbooks for selling quick sketches at events and festivals. Soon after she found herself gaining much recognition for her work and found herself becoming one step closer to the fashion industry bagging positions at H&M and We Are Labels. A valuble lesson we learned from Sella is that not everyone needs a prestigious education to succeed, and floating around for a few years to find your niche is *highly* recommended.
After sharing their struggles, successes and selling points, it was a great chance to call dibs on those contacts relevant for all those collaborations you've been day-dreaming about, and a chance for members to introduce themselves to one and other. The evening was rounded off nicely with a few details and giggles shared over drinks.
Read now

Rotterdam' good cooking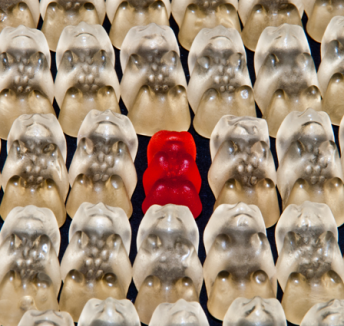 Read now

The dangers of talking politics at work