Rotterdam' good cooking
Rotterdam is rapidly establishing itself as the city of the future. The city is home to Europe's largest port, great architecture, and lots and lots of food innovations. It has become a tourist attraction hotspot, as well as a place where architects can go wild, and there's no sign of that ending anytime soon. Here are a couple of places that combine architecture with great food to show exactly why Rotterdam is such a great city.
Market must-see
The Markthal (or market hall) in Rotterdam is a work of art in itself. It calls itself the 'food-Valhalla' of the Netherlands. It houses 96 food booths, supermarkets, and modern ceiling decorations that make it stand out. The building is shaped like a horseshoe, and looks unlike any other eye-catcher in the Netherlands. You can try samples, get inspired, or just enjoy the surroundings, 7 days a week. If you do visit the Markthal, don't forget to stop by the world-famous Cube houses located right next to it.
Classic bites
For those who want to include a bit more of a classic touch to their tour, there's the Fenix Food Factory. Located in a beautiful old warehouse in the port area of the city, this location offers everything that makes Rotterdam such a wonderful place. The Fenix Food Factory is not just for groceries, as you can also attend workshops, try samples, or just order food. It houses many entrepreneurial brands, which make cheese, roast coffee, or brew beer and cider on the spot. Don't miss out on this culinary highlight, as well as the view on the port area.
London, move over
If you were planning on some fine dining in the sky, it would be best to wait a couple of years. The Dutch Windwheel is going to be Rotterdam's skyline-defining structure. Establishing Rotterdam as the smart capital of the country, this sustainable structure will have unique architecture, even on a global scale. It will house a mall, apartments, and of course a restaurant with a panoramic view of the city. From the restaurant you will be able to see various famous landmarks that make this city so great, such as the Erasmus Bridge, the Rotterdam tower, but also the world-famous Unesco World Heritage of Kinderdijk. Estimated to be finished in 2025, this is certainly one to watch.
Ultimate foodie's guide
For those who care more about the food-part, and less about the architecture, there is 'De Buik van Rotterdam'(The Belly of Rotterdam). It's an independent journalistic platform that's dedicated to mapping out the city's food infrastructure. It's the absolute authority on discovering Rotterdam's blooming food-culture. Having visited every place in town, they know exactly where to go for a good meal. Their website has everything you want to know, from food trends to food-related events, and an extensive review of every food-oriented location. Find out more at Rotterdam Talks Tech: Food edition at Spaces Hofplein.
Publisher for De Buik van Rotterdam, Gijsbregt Brouwer, will be one of our guest speakers at Rotterdam Talks Tech: The Food Edition. This night is all about sharing thoughts, ideas and innovations in the food industry, so make sure to claim your spot.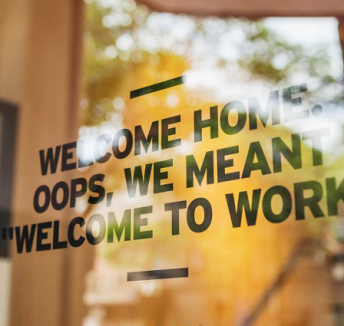 Read now

Going from local to global; an international journey.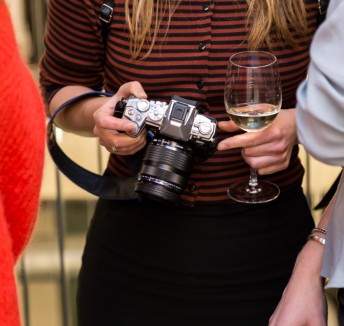 Read now

Creative Meet-up: Recap