ADE x Spaces: The Soundtrack to Success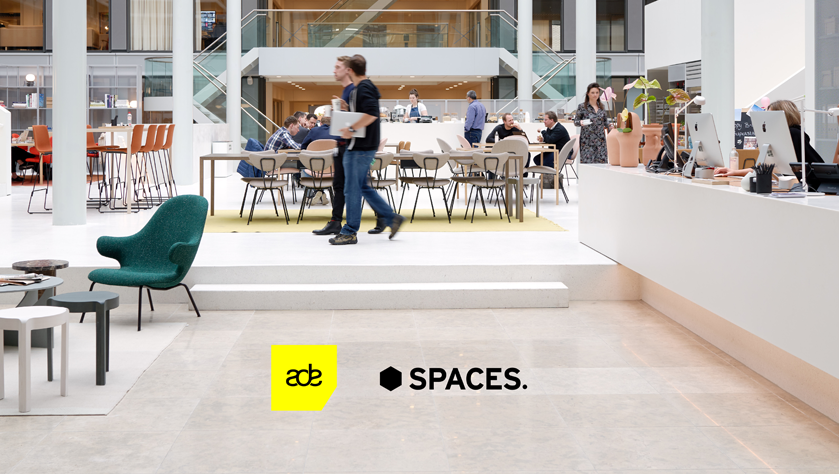 Amsterdam-born hub for business, Spaces, is this year's coworking partner for ADE
Spaces is one of Amsterdam's leaders in coworking and reimagining work. With over five locations having opened downtown across the past decade, Spaces is found all across the city. Today, with over 150 locations in over 35 countries, the Amsterdam-native is active all around the globe. Still, Spaces stays true to its roots in the Dutch capital, where it opened its very first location at the Herengracht ten years ago. This October, after a decade of hard work and dedication, Spaces celebrates its tenth anniversary. For this special occasion, Spaces is proud to officially announce its partnership with ADE, the world's leading platform for the electronic music industry.
A match made in music-heaven
Amsterdam Dance Event turns the city into the world's biggest dance venue for one week a year. With DJs playing every city square and club by night and business conferences taking over by day, it offers the ultimate annual business and inspiration platform in the field of electronic music. With over 395.000 visitors from over 90 countries, 2.500 artists performing at 140 venues and the conference welcoming 550 speakers and 7.200 industry representatives, their business card has international written all over it; just like Spaces', making this collaboration a perfect match.
"We're proud of our collaboration with Spaces, as we represent the same values: enabling and facilitating organisations to connect in an innovative setting."  – Richard Zijlma, Director Amsterdam Dance Event
Your place to work during ADE
As a hub for business and entrepreneurship, Spaces provides unique coworking spaces with smiling receptionists, killer coffee and designs made to inspire. Throughout the week of ADE, Spaces' Business Club is your place to work. Whether you're looking for an event space, a desk for a day or a creative meeting room – Spaces has all the spaces you need. Or maybe stick around as a community member at any Spaces in the world when ADE 2018 is over. Interested? Send an email to [email protected] to get hooked up or fill in the form and we wil contact you.
Join in on the ADE-fun
Besides being your place to work during ADE, Spaces will also host a special PechaKucha x ADE edition together with Golfstromen, on October 17th at Spaces Amstel. Originating in Tokyo, PechaKucha lets visitors enjoy cold drinks, tasty bites and the most inspiring stories; in 20 slides x 20 seconds. It's the ideal platform for an interactive and engaging night to commemorate this brand-new partnership.
Read now

The run for success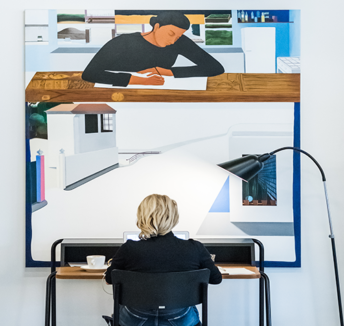 Read now

Spaces: Power of 10 Art Collection