Profile[me] x Spaces: A picture-perfect partnership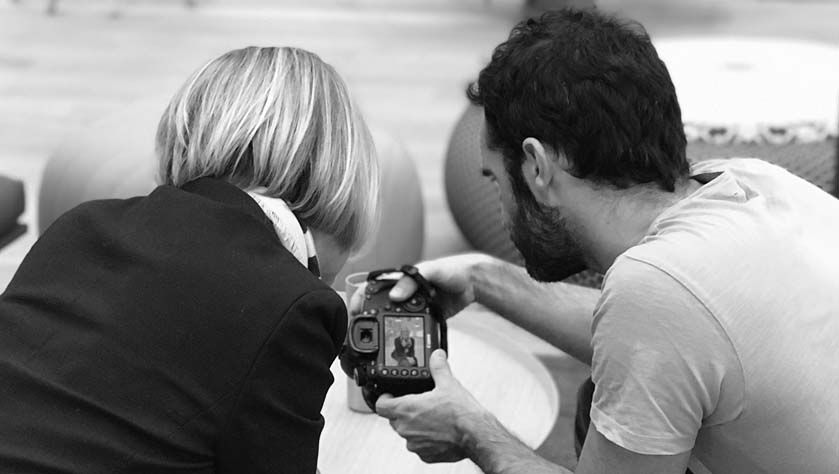 In celebration of International Women's day, Profile[me] x Spaces launch their partnership on March 6th. Developed by The Next Billion, Profile[me] is an on-demand portrait photography platform for women in business that aims to empower women in business to be more visible. Profile[me] x Spaces is a partnership that will provide women in business with a professional yet stylish environment for their shoots. We sat with The Next Billion founder, Babou Olengha-Aaby, to learn more about their Profile[me] service and why we're a good match.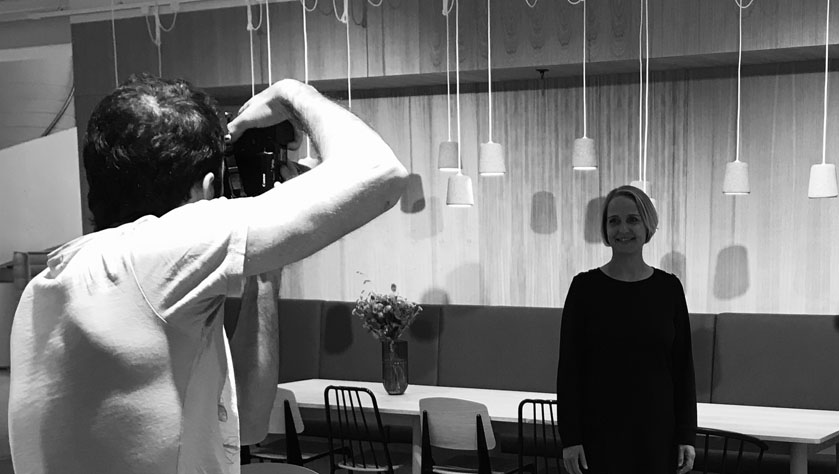 Hi Babou, How did Profile[me] come about?
Profile[Me] was conceived as an initiative to celebrate International Women's Day back in 2016. I was looking for an engaging, lighthearted way of getting women in business to show up and be more visible. A way for them to start taking ownership of their visual narrative, their visual identity.
I landed on the idea of photography and mini portrait shoots because as we all know a picture says a thousand words. We set up a day's shoot on Eventbrite, offering 30 shoots of 20 minutes. After that it just took off. In January 2019, I decided to expand Profile[Me] into a daily service for female entrepreneurs and women business leaders in Oslo. Profile[me] was born from our desire to help female entrepreneurs and women business leaders raise their visibility by offering them the opportunity to book mini portrait photo sessions with our very talented, crowdsourced network of photographers at an accessible price.
Can you tell us about the partnership?
We spent most of 2019 piloting the Profile[me] partnership with Spaces in Oslo and London. This helped us validate the model and improve our service offering. We learned from our customers' feedback, from trial and error. Then we tweaked the service to get it on the market. We now feel ready to launch the service globally, starting with Europe. What's more,  we are excited to do so in partnership with Spaces as our founding location partner in the following 10 cities: Paris, Berlin Milan, Barcelona, Madrid, London, Helsinki, Copenhagen, Oslo, and Amsterdam.
We felt that International Women's Day would be an opportune time to celebrate the launch of our partnership – aiming to shoot 100 portraits of female entrepreneurs across all 10 cities on the 6th of March. And this is just the beginning!
What made you approach Spaces?
We set up a pop-up office – The Next Billion Wing – for 6 months at Spaces. Soon after, for International Women's Day, we hosted an interactive portrait exhibition titled #BecauseItsTime – highlighting 100 portraits of trailblazing female entrepreneurs around the world who are disrupting industries. So naturally, when we launched Profile[me] as a standalone portrait photography service, it just felt right to host our shoots at Spaces.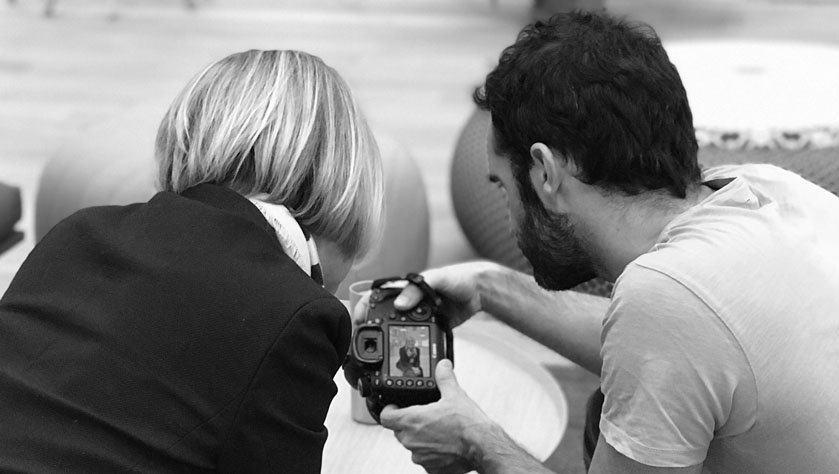 What is your company's vision?
The Next Billion is a for-profit, for-Impact driven startup. Our vision is to "change the way we see business". One woman, one company, one find at a time. We're on a mission to close the visibility gap for women in business globally. And therefore, we build products and services that help us deliver on that mission by leveraging technology and the power of the crowd to raise the visibility and confidence of women in business across the globe. We are passionate about empowering the next generation of women entrepreneurs, manufacturers, producers, employers and leaders to show up and be visible.
how are you changing diversity in the workplace?
We also advocate for more diversity and mindfulness in business through workshops, retreats, and talks. Because without mindfulness in leadership there is no diversity in business. And the reasons we are so passionate about diversity in business and raising women's visibility is because we believe that it is about time we take notice and recognise the names, the faces, the women behind the hundreds of millions of companies that power and contribute daily to our local, national and global economies.
How has Profile[Me] developed?
Profile[me] as a concept has evolved from being an event to a daily service, and now an on-demand portrait photography platform for women in business. And this development happened organically. But we are also expanding our target customer base. Last year, during the pilot phase, we focused our efforts primarily on targeting women in business: entrepreneurs, business owners and leaders.
However, we realised that to achieve our vision of ultimately changing the way we see business and deliver on our bold mission of raising the visibility of one billion women in business globally by 2030, we not only had to empower women to show up but also engage other key stakeholders such as Press & Media. So as of March 2020, we will offer Profile[me] shoot packages to PR agents and agencies wanting profile images of their female clients for press packs, press days and other press requests. And also to Media companies and content publishers out there wanting to commission profile images for feature stories centred around women in business.
In 2015, a study by the Global Media Monitoring Project, found that women made up just 24% of the people featured in media across newspapers, television and radio. And sadly what is most surprising about this ratio is that it's remained the same in the last 10 years.
How do you foresee Profile[me]'s future?
In 3 years, I would like to confidently be able to claim that Profile[me] helped to raise the visibility of women in business globally. This vision for Profile[me] goes towards supporting our long-term impact goal of raising the visibility of 1 billion women in business by 2030.
Get your
Are you interested in getting a fab portrait that is Linkedin ready? Book your slot right here.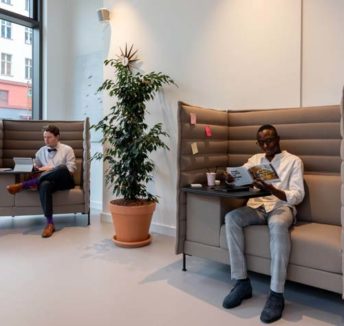 Read now

An introvert living in an extroverted world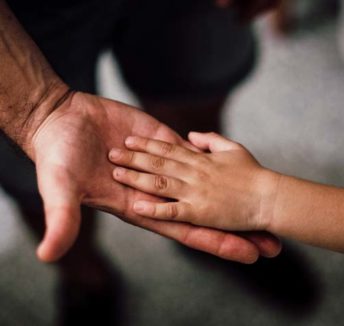 Read now

Paternity leave - it's our gender roles that's keeping us back