Off to a creative start with the Stedelijk.
It's often said that one of the best ways to start the new year is taking the time to absorb some culture. Lucky for us, 2018 marks another year of close partnership with Amsterdam's one and only Stedelijk Museum. Naturally, Spaces members can get their free entry tickets at Spaces Vijzelstraat and Herengracht's receptions. And as always, there's no shortage of wonderful exhibitions in 2018 either. We've made a selection of some of our favourite ones for you.
The Crossing
Allowing one of the most marginalised groups to speak out, the Crossing features a two-part installation of video portraits made of LGBTQI refugees. Artist Carlos Motta gathered the touching stories of 11 refugees who made the journey from their homeland to the Netherlands, overcoming the challenges of homophobia and transphobia along (and after) the way. Carlos Motta's multi-disciplinary work draws from political history, countering narratives that suppresses historical and untold stories. Needless to say, this is an exhibition that is worth visiting, if not just for the unique stories that are being told. The Crossing runs until January 21st.
Jump into the future
This is not Back to the Future, but it's definitely close. Jump into the Future is a unique collection belonging to art connaisseur Thomas Borgmann, which features the works of countless artists during the 90s and the 00s. The collection itself is almost like a journey through time, as each work of art tells the story of a significant moment in history. Examples of these include the Yugoslav Wars, the fall of the Berlin Wall, September 11th, and the beginning of a stronger debate surrounding gender diversity and the queer identity. Jump into the Future will be on at the Stedelijk until March 4th, plenty of time to take a closer look while you take a well-deserved break.
I Am A Native Foreigner
For those of you who went to our Breakfast at the Stedelijk event this may be old news, but this very special exhibition around the migration theme is sure to leave a long-lasting impression. Over twenty artists have provided their unique, personal takes on migration, and used their own experiences as an outsider in a new place, or even the stories of their travels itself as an inspirational factor. It reveals another take on migration. Some stories are beautiful ones, others tell a story of great necessity with a darker side. Whichever way you look at it, it's a topic that raises many different opinions, divides us, and brings us together as well. I am a Native Foreigner can be experienced until June 2nd.
There's always more at the Stedelijk
That's right. This is just a small grasp of all the great exhibitions 208 will have to offer. You can check out the rest of the programming right here. Don't forget to pick up your tickets at the reception.
Because 2018 has only just begun, most people still have their resolutions in place. Getting creative is a commonly heard one, whether you're planning on diving into a creative venture yourself or planning on dipping your feet in someone else's creativity. Lucky for you, we just happen to have an event calendar filled with all kinds of creative activities. Check it out right here.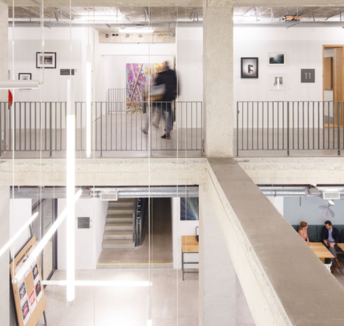 Read now

Creative Meetup - AI and Trend Watching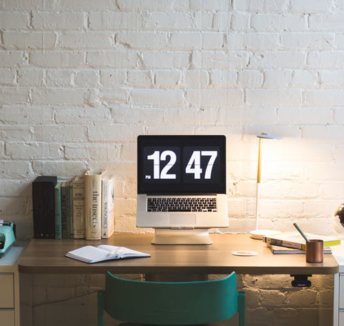 Read now

Should you be managing your time or your energy?