Meet VR entrepreneur David of CapitolaVR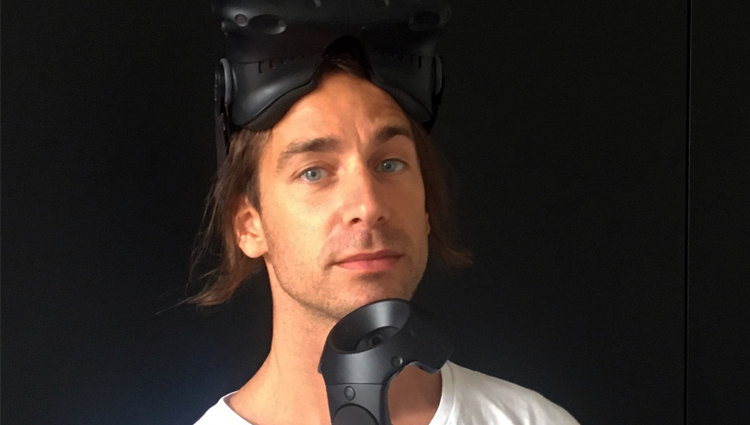 We sit down and have a chat with David Robustelli of CapitolaVR to learn more about VR and what's it's like to be an entrepreneur working with this tech specialisation.
Hi David, can you tell us about what you do?
I run a VR and AR design and development agency. We focus on creating highly immersive and interactive VR and AR experiences for a wide variety of purposes. This varies from marketing related VR experiences to training and simulation tools for the health industry.
Can you tell us about your background and how it lead you to where you are?
I started with digital development and advertising back in 2002 when writing my thesis about how companies can benefit from having a strong online presence and interact with their target audiences. After working at a media agency focusing on digital concepts I started my own digital production agency with a buddy from school. We grew from 2 to 25 staff in about 4 years time. In 2012 we decided to change strategy and focus on digital innovation. That's when we started to prototype and experiment with VR, which leads us to CapitolaVR, our current agency.
What are some of the industry related apps and websites that impress you the most?
What really impresses me is Snapchat. First of all because it has such a strong focus on a specific target audience and really nails it with its UI no one below 30 quit understands. Second, it is a highly innovative AR app, which grew from just sending disappearing texts to a serious and innovative social network disrupting the way people communicate with each other. I mean if you can decline a billion dollar deal from Mark Zuckerberg you must be doing something good.
How do you harness tech? What role do you see tech playing in your business?
Tech IS our business. Every inch of our office breathes tech. A big part of our strategy is prototyping as soon as new tech comes available for us. Sometimes we hack ourselves through a piece of code just to make something work which others think of as impossible. It keeps us sharp and allows us to always be on top of things and to discover how we can create added value with this tech for our clients.
What are your thoughts on the future of virtual reality? Which direction do you see it heading in?
Gaming (entertainment) and simulation (more towards serious applications) are going to be one of the biggest and most important markets for VR. I personally think there is a big change AR will even become bigger than VR mainly because it mixes a digital world with a real world. Just image when the hardware will be nanotech, not bigger than a contact lens. The possibilities with Augmented Reality will become close to limitless.
What companies do you look to for inspiration?
Most of my inspiration doesn't come from a specific company. I get a lot of inspiration by a very specific curated Twitter following about the things that interest me. But if I have to name one company that does inspire me that would be Tesla. It's great to see how one man's vision can have such an impact on the world.
What are your thoughts on the tech startup scene in Amsterdam?
The most difficult thing is that in the end less than 5% eventually will become successful. I have seen so many situations with enthusiastic "entrepreneurs" from whom we end up never hearing or seeing anything about after a year or so. But there is hope as some very interesting examples of successful and promising startups have grown here in Amsterdam the last couple of years. It's a very competitive scene and you are not only going to make it with a good idea or concept.
What advice would you give to people aiming to integrate tech as a central component in their business?
Make sure the people working on this "digital translation" are experienced people with a proven track record. It is very important this integration or translation is done based on the current company's strategy. There are so many ways of integration that it is very easy to make a wrong turn here.
How did your startup get into the virtual reality industry?
We always have been following innovation within the tech scene and for example the Rift was a huge success on Kickstarter. We already had some Unity developers working for us who could also experiment with the DevKit 1 from Oculus. When we received the first HMD and started testing with it, we knew this was going to be big. We got even more excited when we received the HTV VIVE in early stage.
What advice would you give others trying to crack this industry?
Start as soon as you can and make sure to create working prototypes, which you can test yourself. It is impossible to create a good UX without knowing what does and what doesn't work within this field. Also see how you can actually create an added value upon what exists now and try to look beyond what's out there.
Interested in hearing David speak and get to know him a bit better? Get your tickets for Amsterdam talks Tech: Virtual Reality where David is one of four speakers.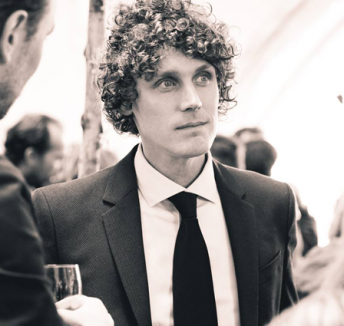 Read now

Meet VR entrepreneur Daniel of VRBASE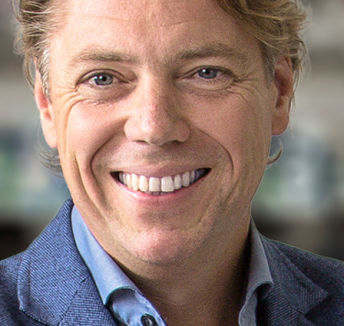 Read now

Meet VR Entrepreneur Jan Dirk Bijker of Vrendle/Coolminds