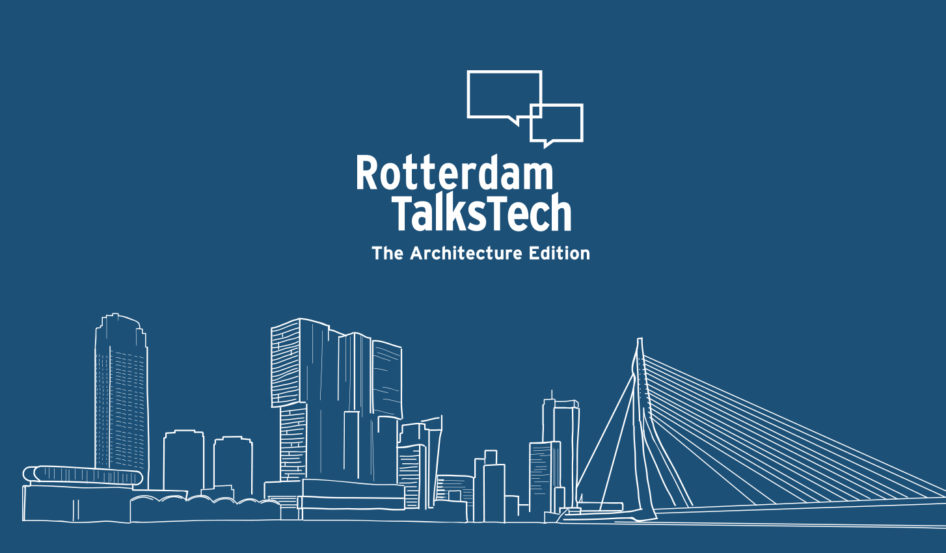 Architecture is the foundation of society, always using innovations in tech to reshape skylines. It's what defines progress and the way we view the world. We've invited renowned players in the field of architecture, responsible for skyline-defining structures and groundbreaking concepts for an interactive talk on the architecture of the future. From tiny houses to the giants that populate metropoles around the globe, this allround selection of speakers is sure to inspire.
Join the interactive talk on digitalisation, sustainability and entrepreneurship in architecture with some of the industry's biggest game changers – all in the Dutch capital of architecture: Rotterdam.
PROGRAMME
6pm // Dinner bites and drinks
7pm // Two blocks with talks and Q&A
9pm // More drinks
Speakers
Hedwig Heinsman // Co-founder Aectual & DUS
As co-founder of award-winning agencies, Hedwig knows the endless possibilities of combining 3D-print technology with urban architecture. DUS designs tailor-made solutions with a focus on community, designs and technological innovations. As best Dutch architecture practice of 2012, they are known for ground-breaking concepts like the 3D-printed Canal House currently under construction. Aectual creates unique custom 3D-printed floors that are not just pretty to look at – they're environmentally friendly and highly durable as well. It's safe to say that 3D-printing will take a front seat in the future of architecture, making Hedwig's story one worth listening to.
Duzan Doepel  // Owner DoepelStrijkers
As one of the co-founders and owners of the interdisciplinary design studio DoepelStrijkers, Duzan turned years of experience working for renowned architecture agencies into practice with his own agency. With dedicated, tailor-made designs found all over the Netherlands (and outside of it), DoepelStrijkers is creating unique designs for any occasion, gaining worldwide appreciation. With their strong belief that human health should be the primary indicator for measuring sustainability, their designs literally go above and beyond whatever the occasion; one example being the Dutch Windwheel.
Sol van Kempen // Co-founder and Principal Architect Sustainer Homes
As principal architect and one of the co-founders of Sustainer Homes, Sol builds sustainable buildings using an unique wooden modular system.  This system produces 90% less C02 emission compared to others, the assembling of the building is comparable with building a LEGO-house and last up to 50 years just like a regular house. In the architect industry their buildings are called 'the Tesla of homes'.
Freek van Zeist // Managing Partner and Architect TheNewMakers 
As managing partner and architect at TheNewMakers, among other things Freek transforms empty buildings to homes for license holders and reception of asylum seekers. TheNewMakers (formerly ECO-nnect) integrates design, engineering and production in innovative, circular and aesthetically pleasing ways.  Freek refers to the  TheNewMakers homes as LEGO for buildings.
More information can be found on TheNewMakers' currently active product websites: Fabrikoos.nl, ComfortCabin.nl, FabFac.nl, and FabField.nl (coming soon)
Fred Schoorl // General Director BNA (Royal Institute of Dutch Architects)
As general director at the Royal Institute of Dutch Architects, Fred and his colleagues created four different future scenarios for architect firms in the year 2030. With these future scenarios, the choice on how to use technological innovations and the question to keep using copyright, are highlighted. The scenarios aren't predictions, yet they describe possible future scenarios, which makes it easier to choose your current position.
This event is brought to you by Sprout, R'damse Nieuwe, AIR and Spaces.