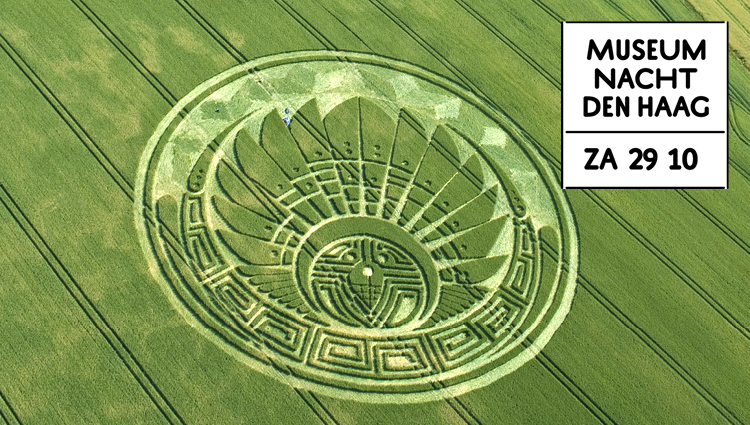 Real # Fake // Kunst of commercie?
Museumnacht Den Haag wordt dit jaar spectaculair geopend door twee iconen die beiden een grote stempel op de populaire cultuur hebben gedrukt: Amy Winehouse en Lady Gaga. Deze powerwomen lijken op het eerste gezicht haaks tegenover elkaar te staan, maar misschien is de werkelijkheid complexer.
Wanneer wordt kunst commercie en commercie kunst? Hoe blijf je authentiek in een commerciële wereld? Avant-garde performance duo House of L'Evant zet je op scherp terwijl ze je meenemen in een wervelende wereld vol muziek, liefdesverdriet, poëzie, kunst, verslaving en het brandende verlangen tot zelfexpressie.
Crop Circle Exhibition, Spaces Rode Olifant
Spaces Rode Olifant opent haar deuren deze avond voor de laatste keer voor het bezoeken van de Crop Circle Expo, The Unknown Facts.
Lees meer over Museumnacht Den Haag, het programma en de deelnemende instellingen.