Doing Dental Differently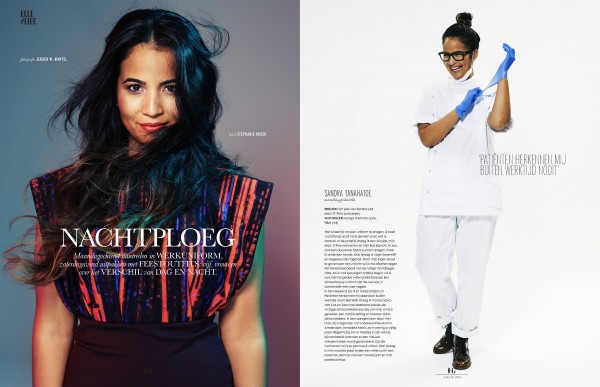 Sandra Tanahatoe has business in her blood. Being brought up in an entrepreneurial environment, it was a natural progression to set up her own. And now she has. Situated in Spaces Vijzelstraat, Sandra's young business shows just how she stands out from the crowd, debunking the traditions of the age old profession of dentistry.
Spaces: Hi Sandra, can you tell us a bit about what you do?
Sandra Tanahatoe: I'm a dental hygienist, in the first month of having set up my own practice, De Mondhygienist at Spaces Vijzelstraat. This is my first business venture after having worked in dental clinics as well as a stint at teaching and research. After nearly four years in my last position, I left to begin my own practice. I'm a very loyal person; I work hard and stick by my employer. I'm also very honest, and even during my interview for my last position, I told them my goal was to some day set up my own business. And now I have.
What was it that drew you to the world of dental health?
This might surprise some people, but I love to go to the dentist. When I was a young child I was fascinated with what my dentist was doing. I enjoyed observing how she worked and always asked questions about her methods and processes. I suppose it's unusual for a child to be so curious about something like dentistry; I guess that's what lead her to suggest that I become one. It had never crossed my mind before, but that's when the seed got planted. Believe it or not, I actually have a background in graphic design. My Dad is a screen printer and I've always really liked that, but after three years at university I realised that I wanted to do something else; then I was drawn to my lifelong interest in dentistry.
What inspired you to set up your own business?
The entrepreneurial spirit runs in my family. My Grandparents, my parents, my husband, all have businesses of their own. It was really an evolutionary process for me; it was something I was always going to do. I want to be challenged and to grow and never get stuck in the same place. I like adventure and I think that starting up your own business is certainly that.
Having my own practice really means a lot to me; I value the freedom and independence it provides. I have the option to decide when and where I work, I create my own rules and values, I decide upon every aesthetic detail of my business, even to the way I communicate with my patients. Dentistry is often seen as quite an old fashioned profession that's clinical and severe, and sometimes that can be quite intimidating. I'm trying to bring the more human element to the industry and debunk the clichés of this age old profession. I communicate differently with my clients – not only through our appointments but also through social media. You can find me on Facebook and Instagram which is rather unconventional for a dental hygienist! It's important to progress with the times and communicate with people in new and different ways.
What kinds of things are you passionate about outside of work?
The many things that inspire me in the everyday. I love photography, design; beautiful things. The city really inspires me, too. I love Amsterdam. It has a unique vibe and energy – it's a city but it's small; it has a natural intimacy that can't be forged. It's not too hectic or overwhelming like other cities, it's quite a relaxed place in that respect. I am, of course, also passionate about my business. I just love what I do. In the future I hope to expand in size and maybe even to other countries. It's all about developing my brand and identity at the moment, then in the future, who knows!
How important is the environment in which you work, to you?
Environment for me is incredibly important, it's an intrinsic and vital part of my business. I looked at health centres and traditional corporate office buildings in the city, but felt very uninspired by the clinical, conservative environment: That's not me. Like I said, I love design and beautiful things and being in the Spaces environment offers you that. I like the idea of being in a commercial Space but without offering a commercial service. There are lots of things to do and see around Spaces; you can speak to people, grab a cup of coffee, take a walk around. You are around lots of people but also have the privacy of working alone, it's really a great balance, and very well thought out in that respect.
What's the fun side of working as a dental hygienist?
Well believe it or not, dental hygienists double as therapists! When you see a client a few times each year you definitely build a trust like no other. In my experience, some patients just need help and advice with topics completely unrelated to dental hygiene… With some of my patients there are simply no intimacy boundaries. No topic is left unturned. So, I know the ins and outs of their relationships, divorces, health issues… any number of things you may or may not want to hear about!
I also have an incredibly varied client base, which makes for interesting conversation. My job unexpectedly lead me to feature in Elle magazine. The article was aptly about people whose identities and aesthetic appearances don't match up to their professions. It was an interesting piece challenging concepts of work and identity. So, my job is a lot more interesting than many people first think!
Great, thanks Sandra.
Follow Sandra's week on our Facebook and Instagram and see what a usual week for her is like.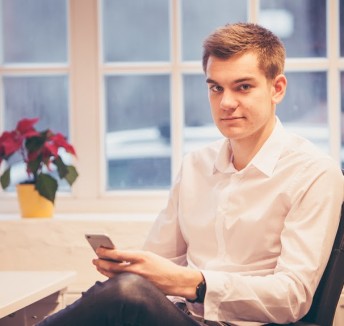 Read now

Meet the Man with a Passion for Tech Startups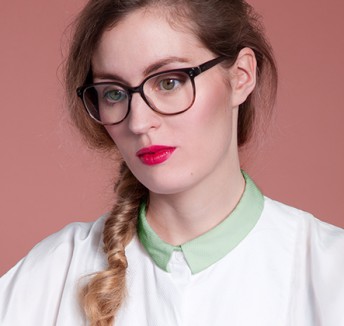 Read now

The Creative Vision of Laura Berthier