Art Changes your Work Landscape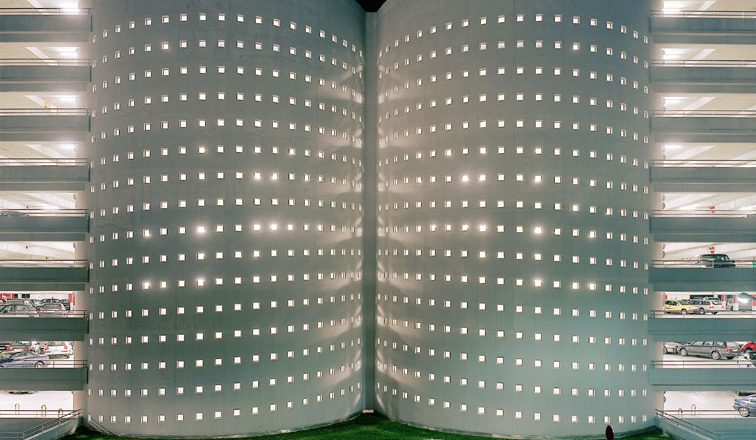 Spaces and Heden truly believe that art is imperative in an inspiring work environment.
On display at Spaces Zuidas is a selection of photographs with the themes "city" and "humans" and paintings that focus on landscape. Heden shows quality artworks in an accessible way. We've highlighted a selection of the art.
Melanie Bonajo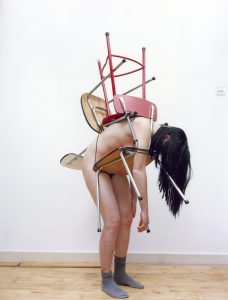 About 'Furniture bondage' sculptures by Melanie Bonajo. "When I was a child, I was very restless and never wanted to sleep. To have a little rest my parents would tie me to the bed, but I was able to escape running around with a mattress and half the bed tied to me…As an adult my life goal is all about preserving my stuff, bringing it from A to B and back again and dropping some of the things in C in between. If I look at the objects maintaining my life as a condensation of material energy, I often wonder how long I could live free and happy from the gain I get out of that pure energy…I don't actually own so much stuff, but often I dream of burning everything I have." (source: visualmelt.com) You can watch 3 films by the artist till  December 7th  Foam.
Paulien Oltheten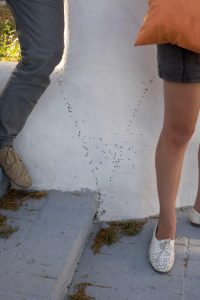 "I explore the vagaries of human relations in public space. In an ongoing process that oscillates between video, photography, text and drawings, I record, track, and assemble visual and conceptual patterns in the encounter of people and things, revealing the shifts and ruptures between them. Many of my works capture spontaneous moments, while others show interventions in which I ask people to repeat or adapt gestures for the camera. I like to balance on that border between what is (semi) staged and what is natural and what is a moving and what is a still image. It finds form in installations, books, slideshows and lectures." Paulien Oltheten studied at the Rijksakademie, Amsterdam, and in 2013 she was a resident artist at ISCP, New York. In 2017 she will be working at Cite des Arts in Paris.
Frank van der Salm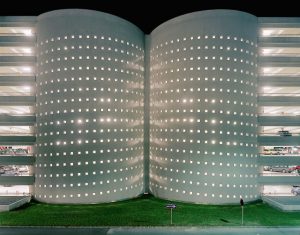 After studying Photography and Audio/Visual Design at the Willem de Kooning Academy in Rotterdam, The Netherlands (1992), his main focus of has Frank van der Salm (1964 Delft, The Netherlands) has been the Urban Landscape in it's broadest sense. Over the years early influences of the New Topographics have evolved into a diverse oeuvre about the control of landscape, lack of space, infrastructural issues and the pressure on time and space in contemporary metropolises, reflecting our ways of communication and it's speed.
All artworks that you see at Spaces Zuidas are available for purchase or rental for your office or home. As a Spaces community member, we offer you a free trial period of one month to see if the art fits your wall. Contact Heden for more information, you can e-mail Florien.
Go to www.heden.nl/collectie to view the entire collection. A great piece of art is available for rent starting from  €6,75 per month.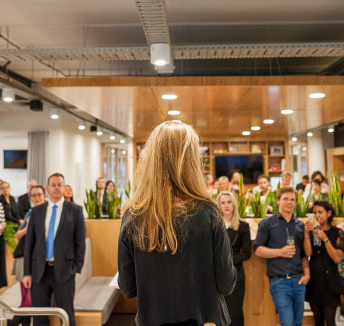 Read now

Women in Tech
Read now

Tips by the Leading Women in Today's Tech World