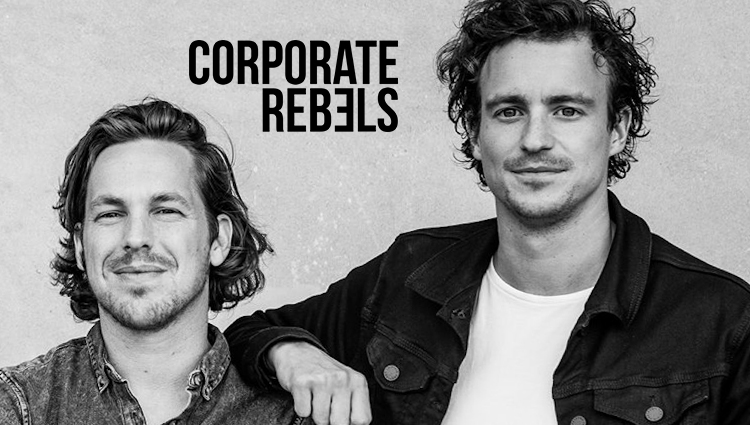 A practical, interactive and inspiring workshop on how to build a workplace people love. Based on the lessons we learned from interviewing over 100 workplace pioneers from around the world, this workshop combines all the best parts. Together, we will explore how we can improve your team's or organisation's way of working. The framework of the day will be the 8 Corporate Rebels trends.
Corporate Rebels x Spaces
Spaces loves the way Corporate Rebels think and approach business culture. That's why we've teamed up to start the rebellion. Expect these Rebel Events to show up at Spaces all around the world, starting in Madrid.
The Rebels offer a special discount on tickets for our Spaces Community. Use the code SpacesZurich to claim yours.
About the organiser: Corporate Rebels
Three years ago, Joost Minnaar and Pim de Morree gave up promising careers. Frustrated with the slow, boring corporate world, they were determined to find and study organisations that could make work fun. They called themselves The Corporate Rebels. After compiling a Bucket List of workplace pioneers, they traveled the world in the quest for ideas.
They interviewed management gurus. They studied progressive organisations. They learned from academics who confirmed that many organisations are organised in hopelessly old-fashioned ways. More hopefully, they found clear evidence that success for both companies and employees was possible—based on freedom and mutual trust.
Today, after interviewing more than 100 of the world's best thinkers and doers, the Rebels share their radical vision of how we can work better, more successfully and, above all, have more fun.