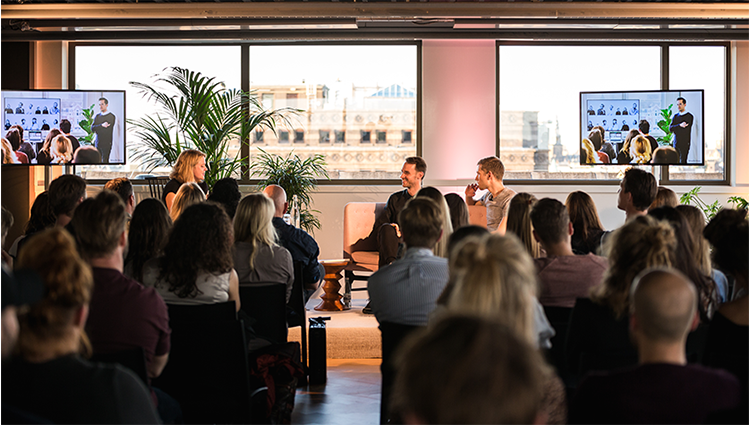 In view of the rapid development of technology, Internet connectivity, online tools as well as changing employee expectations, work becomes geographically spread. When we talk about remote work we have to differentiate between 2 trends: location flexibility and remote teams.
According to a Gallup study, 43% of U.S. workers already worked remotely to some extent in 2016, and this number keeps increasing. Productivity is not anymore an issue exclusively for employers but employees also want personal productivity gains. Digital natives, for example, don't want to commute two hours to work anymore or live in a city if they prefer the countryside.
20% of the global workforce is part of a remote team, according to statistics from Exploratory Social Network Analysis. Remote teams exist within multinational companies such as Dell, or Apple, but they're also a core part of the workforce in smaller firms such as Buffer. They take the wheel, enabling executives to build international teams of skilled and creative people.
Both location flexibility and remote teams have their advantages as well as a number of challenges.
According to a recent "derStandard" article, workers with location flexibility on average actually end up working more than their colleagues, who don't have this advantage. With the increasing number of hours spent working remotely and employees going fully into remote work, the question of team culture, employee engagement, efficient communication, etc. become even more important.
Building a remote team starts with hiring, and continues with creating and maintaining work culture and ethics. It's a long process full of challenges during which the vision, values, roles, responsibilities, and expectations must be communicated clearly and coherently. Having the team spread across different locations instead of under one roof may create a common feeling of distance, it can become more challenging to build trust and tracking performance might also seem burdensome.
There are many practices, such as daily check-ins, work retreats or online lunches that help to build a strong team and a stable culture. Additionally, there's a countless number of online tools for chatting, video-calling, allocation of tasks, obtaining remote signatures or keeping your shared passwords secure. Yet in the plethora of opportunities, it is hard to pick the right tool, the best methodology to improve team culture and engage remote team members.
In our next Future of Work Meetup, we'll address all of these challenges. Since it is a very broad topic, we would like to divide our participants into different interest groups. We aim to discuss those aspects of the topic, which are the most relevant to those present at the Meetup. We will do so using the Open Space technique. If you are not familiar with the method, you can find more information here.