When a Building Engineer Meets a Social Media Geek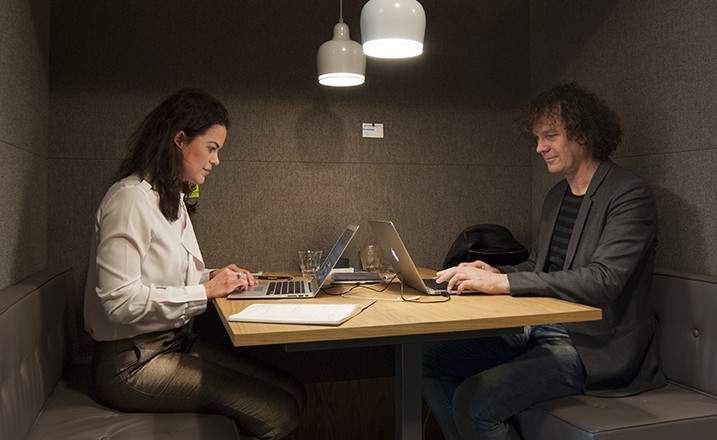 Marlon Huysmans, a building engineer and once the youngest female director of a Dutch contracting company at age 27, has always had an entrepreneurial soul. At 37 she owns a consulting firm. For her, in life and at work it is all about change. This is the reason why she decided to work at Spaces, "a real estate company which is a role model of pure thinking'". With little time to network, working at Spaces gives her the opportunity to meet other working nomads. She came in contact fellow member Kristian Esser, who owns Social Media Agency Mr Harder. He can be regularly be heard as a guest expert at BNR radio. According to them, without Spaces this collaboration would have never had happened.
Marlon's demanding job and active personal life does not leave much room for her to network, "I like the fact that members of Spaces do their own thing and they do not network in a traditional way". According to both Kristian and Marlon, this partnership would not have happened without Spaces as they do not have much professional ground in common. They think Spaces is the perfect place to work and meet. In addition, Marlon enjoys talking to new people and the 'unexpected' factor of what these new conversations can bring to the table. She refers to the cafe deli as the perfect place to meet and interact. She would love to know more about the projects that other members are working on and are 'proud of', not only successful business stories but also 'beautiful failures', as she calls them, that help her learn.
Marlon does not rule out working with other members in the future and she encourages other members interested in data revolution for buildings (what Kristian and herself call 'domotica heaven') to talk to them. They are always open for new ideas and fruitful collaboration with other members of Spaces, so let's meet and work.
Get in touch with Kristian Esser, Mr Harder or Marlon Huysman. Or meet them in person by finding them working away in the business cub at Spaces Zuidas.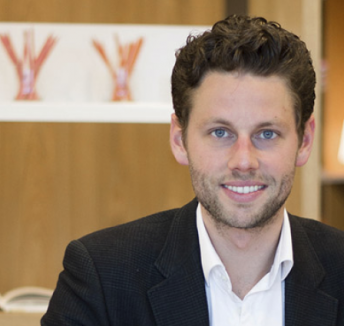 Read now

Meet App Builder Marco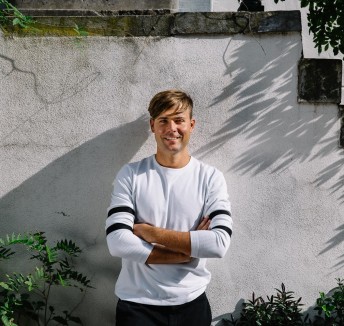 Read now

Meet Young Architect Javier Zubiria