Westwing's Global Business Strategy with Tom Peeters.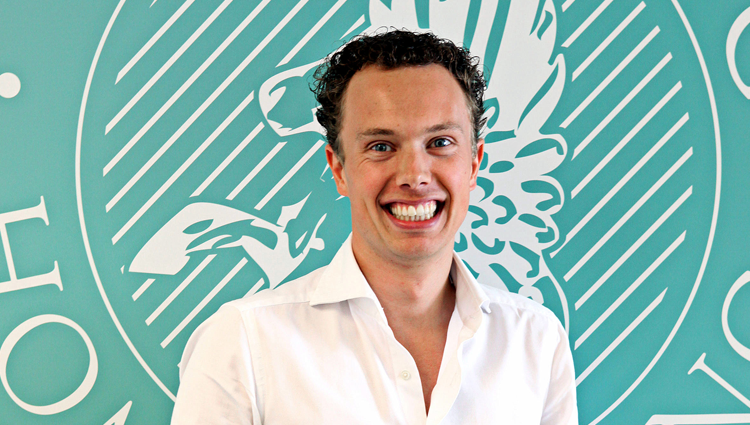 Westwing is a unique business in the Home & Living industry that has successfully gone international, and continues to grow every day. This is why we're very lucky to have Tom Peeters, co-founder of Westwing, as a speaker for next week's Retail Edition of Rotterdam Talks Tech. Here's what Tom had to say about himself, his business, and the industry.
Can you tell us a bit about yourself and your business?
As co-founder and Managing Director of Westwing, I've been part of the team that's been building the company from only a handful of people to what it is today. Founded in 2012, we've established our business in a massive, but fragmented and complex consumer products industry. In this industry, we've grown to a business that's active in 14 countries, currently employs 1500 employees, and grossed €250 million in sales in 2016. Over the years, I've worked in Munich, Berlin, and Amsterdam where I helped to build the Westwing business across supply chain, buying, marketing, and people.
Westwing is a leading e-commerce business that sells inspiring home & living products online, to an audience of over 30 million subscribers. We work with over 4000 different suppliers, providing big brands for the best price, but we also offer small local finds from abroad. All of which is presented in a magazine-like environment.
Can you give us a short background of how you got there?
Coming from Amsterdam, and having studied at VU University, I actually spent a lot of my time outside of university. For example, I've been a part of the founding team of the Restaurant Week, where I experienced how to create something from nothing. By riding my bike through the city, I acquired some 100 restaurants for the first event in the hope it would work. After graduation, I started my career in London, working as a M&A advisor for a large investment bank. And 5 years after that, I left the 12 suits and 5 pairs of black shoes in my closet, when I joined the Westwing adventure. I had a great time in the fast-paced, high-stakes advisory role, but I missed really building something.
How is tech integrated in your business?
It's at the very heart of what we do. From day one, we decided to build everything in-house. If you believe that a certain part of your business is absolutely essential to your success, you should own it yourself. It requires big investments, but it should pay off in the long term. In 2013 we were the first business in Europe to launch a mobile app that allowed you to shop home & living products on your smartphone. IKEA's app at the time was still an online version of their product catalogue with a map directing you to their closest store. Since last year we became a mobile first company, with  over 50% of sales coming in through mobile. This means that product sorting is now done on phone-screen setup and only adjusted for desktop-screen later on, rather than the other way around. It requires constant adaptation to keep up with consumers.
What are some of the industry related changes that impress you the most?
The ability to reach massive amounts of people across borders at low cost has an unbelievable impact on business and the world around us. For centuries, this was one  of the biggest hurdles when building any business. In the last decade this hurdle came down, enabling basically anyone to build a business. This increase of information flow, the channelling of it, and making it more effective is super interesting and there is a lot more to come, especially now that machine learning is picking up speed.
Also, I am excited of what is yet to come in the field of logistics, and what it will mean for consumers. In the near future, a wider range of products will become available at different prices. You'll be able to ship directly from a factory in China to your home, get same day deliveries for grocery shopping, and low-price point categories coming online because the last mile delivery cost is decreasing.
How do you see the future of the industry? Is there still place for B&M retail amidst all the e-tail?
Sometimes it feels like we live in an online-bubble, because we work in the industry. I don't think we've reached the plateau of the S-curve in almost any industry, in terms of online penetration. Annually, Dutch consumers spend €7 billion on home & living of which only about 5% is online. €50 billion is spent on food retail, where even less is online. In the Netherlands, we are used to the fact that online banking has replaced going to the bank office. But if you look at basically any French village, the main real estate buildings are all still bank offices and people still pay with paper euro-checks…
Which entrepreneur do you look to for inspiration?
I read a lot, and recommend every one to do so. I don't follow certain gurus one-on-one, but I try to pick up interesting bits and pieces from everyone. To name a few;
Jeff Bezos has been around forever and is an inspiration for not only having a long vision, but also decisively acting upon it.
I think Tim Ferriss has really interesting podcast guests, I listen to all of them.
Peter Diamandis has some great thoughts on the future and health.
There are some interesting blogs out there, like a16z.com, bothsidesofthetable.com, waitbutwhy.com
How did you experience the growth from local to global?
For us it was sometimes rough, sometimes fast and sometimes slow. It's super hard to predict. Basically, you should try to plan your execution well, and just get out there and deal with the flow. The dynamics of international expansion are very complex, with many drivers. Some you control and some you don't. We made a lot of mistakes along the way, but we also made some good calls. Just make sure you force yourself to learn from those experiences, and not just push forward for the sake of pushing forward.
What are your thoughts on the creativity in retail in Rotterdam?
I think Rotterdam has brought forward some great businesses, has deep roots in entrepreneurship, and the Erasmus University is pushing the topic of entrepreneurship a lot recently, which is a great thing. On the local retail industry itself, I don't really have a lot of knowledge or experience.
Do you think the market in Rotterdam differs from the rest of the country?
Honestly, I don't think it's that different. Across the board, we have a pretty homogeneous education system in the Netherlands, and the infrastructure in all large cities is very good. Also, capital and resources are not restrained to a city. It depends on talented individuals pushing a great idea.
10. What advice would you give others trying to succeed in your industry?
Get out there. A business isn't built inside your head. And when you get out there, surround yourself with really, really good people. I think that's way more important than the idea itself.
This was just the beginning of the story. Join us op September 14th at Spaces Hofplein for the full version of Tom's story, entrepreneurial advice, and much more at Rotterdam Talks Tech: The Retail Edition. Don't forget to book your tickets here.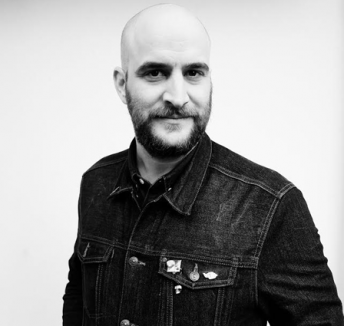 Read now

Reinventing Rotterdam with
Tjeerd Hendriks of Groos.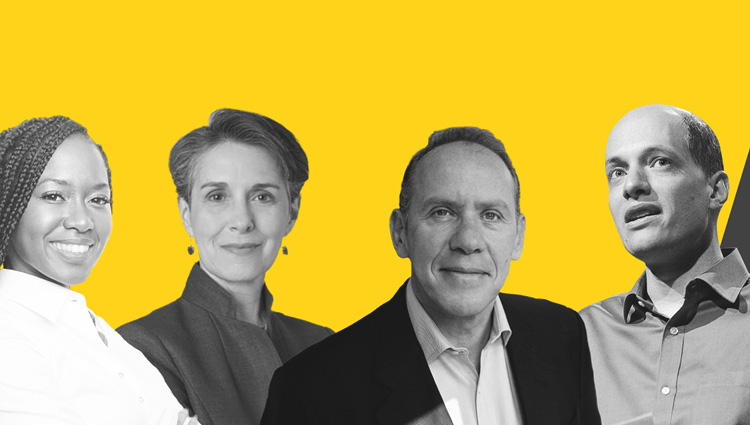 Read now

The School of Life Presents: The Future of Work Symposium